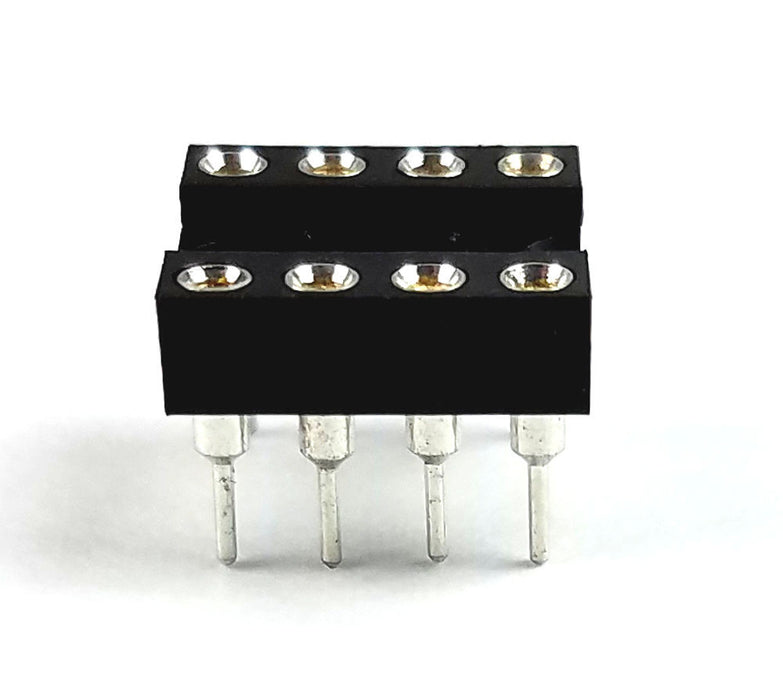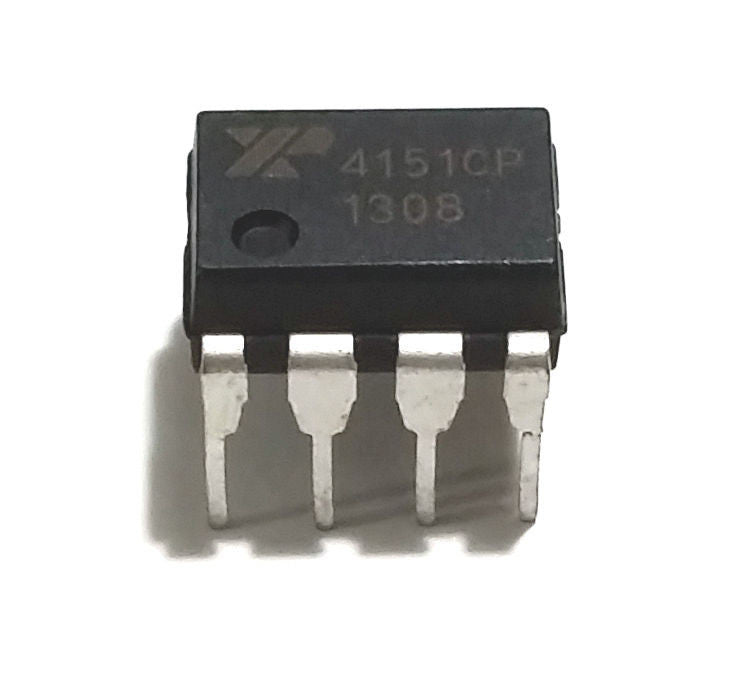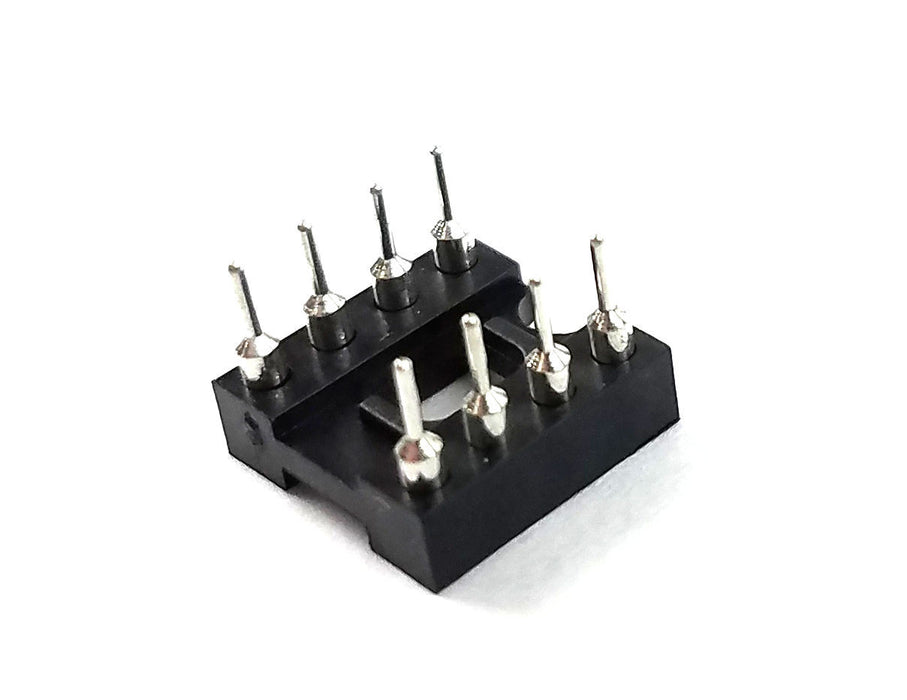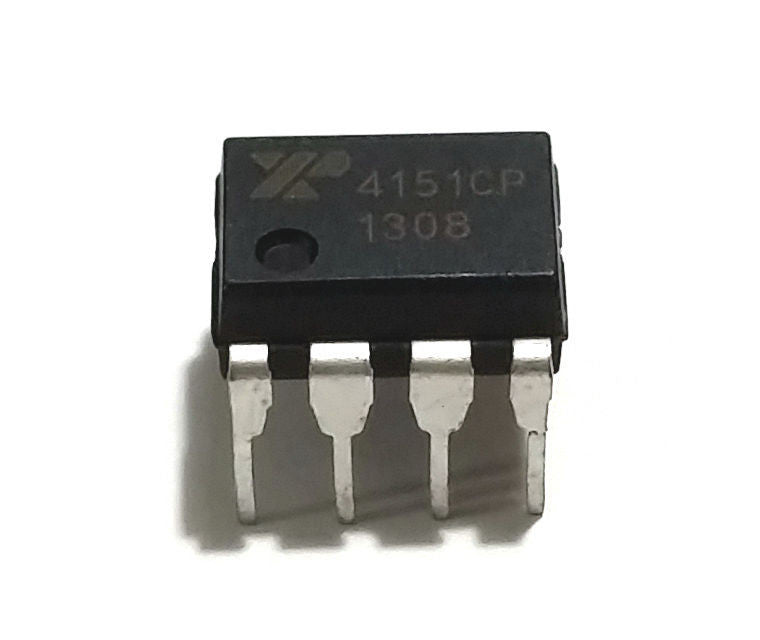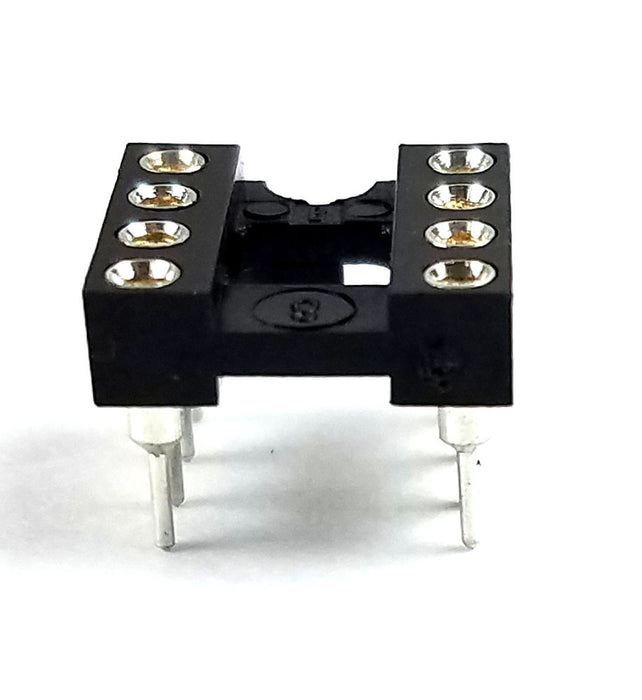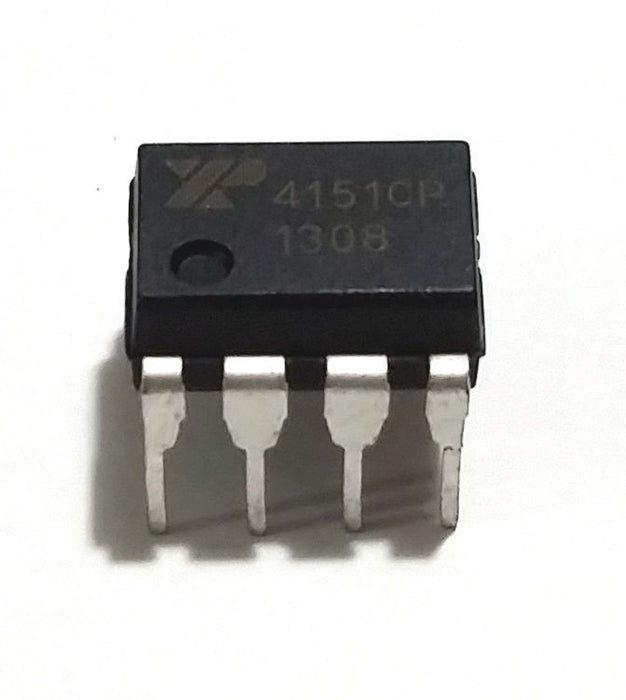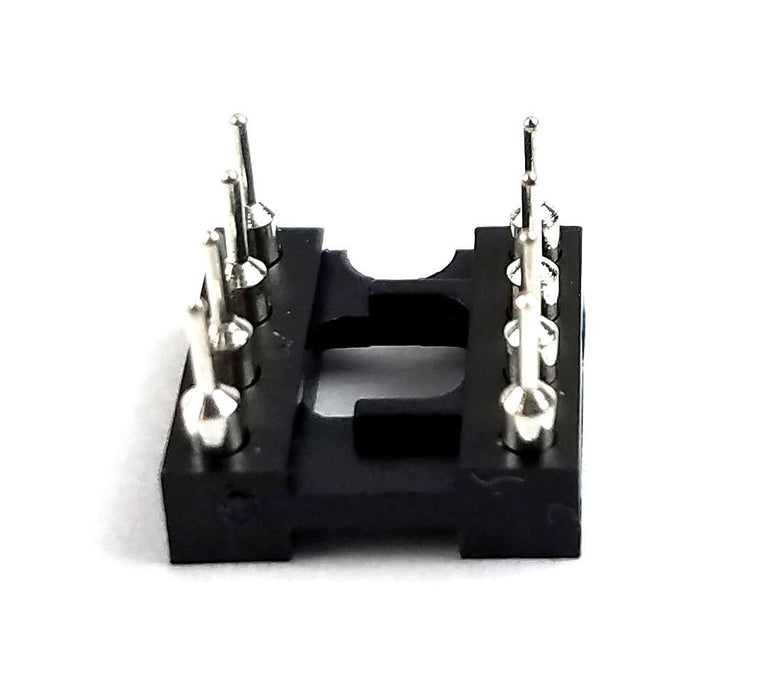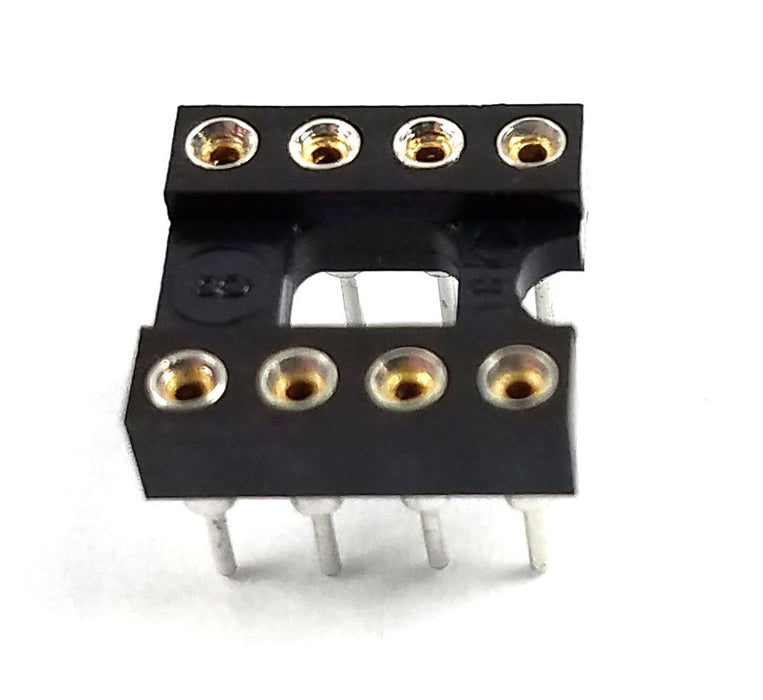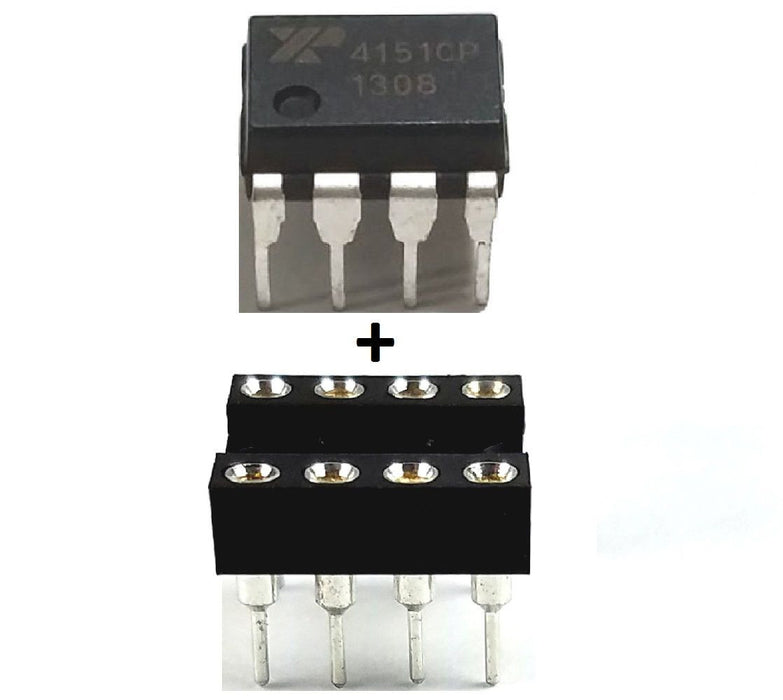 XR4151CP XR4151 + Socket Voltage to Frequency Convertor
Description:
The XR4151 is a device designed to provide a simple low-cost method for converting a DC voltage into a proportional pulse repetition frequency. It is also capable of converting an input frequency into a proportional output voltage. The XR4151 is useful in a wide range of applications including A/D and D/A conversion and data transmission.
Included:
XR4151CP
8-Pin DIP Sockets with Machined Contact Pins
This item features:
Single Supply Operation (+8V to +22V)
Pulse Output Compatible with all Logic Forms
Programmable Scale Factor (K)
Linearity +-0.05% Typical-precision Mode
Temperature Stability +- 100% ppm/Degree C Typical
High Noise Rejection
Inherent Monotonicity
Easily Transmittable Output
Simple Full Scale Trim
Single-Ended Input, Referenced to Ground
Also Provides Frequency-to-Voltage Conversion
Direct Replacement for RC/RV/RM-4151
Condition:
New and Authentic Component(s) - EXAR XR4151CP Voltage to Frequency Converter & 8-Pin DIP Socket with Machined Contact Pins.

Friendly Note: Be mindful of the many, inexpensive, counterfeits available on the market.
General details:
We are expanding on a daily basis. If you do not see the part, or quantity of the part, you are looking for, please, let us know.

 

We will do our best to accommodate you.