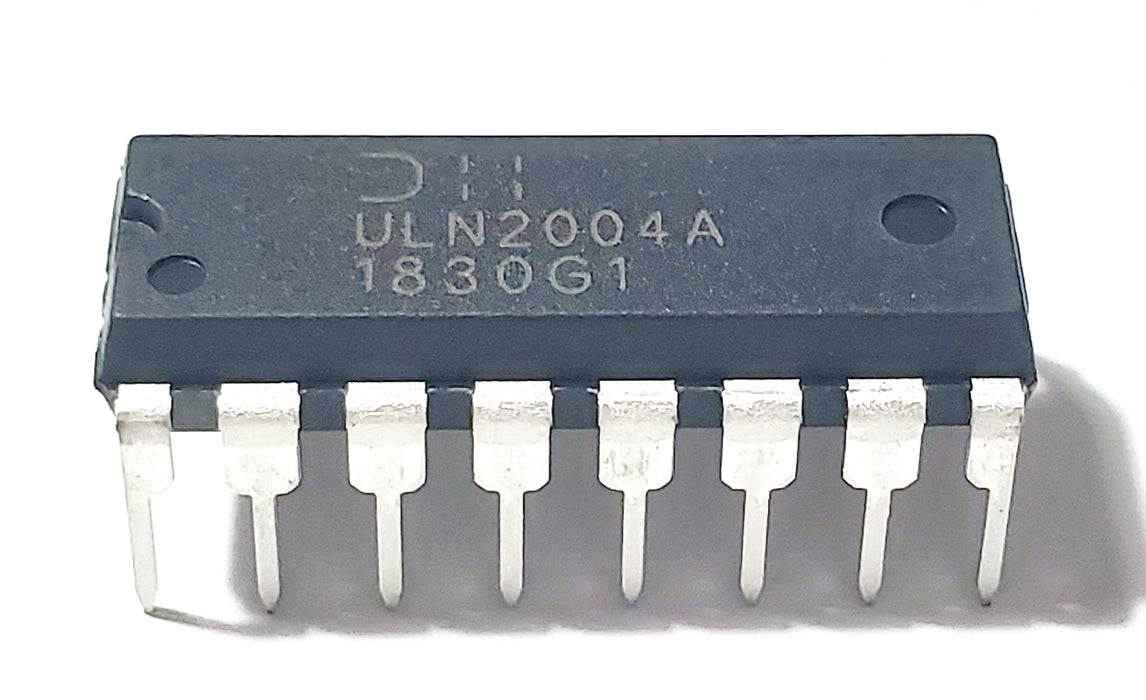 ULN2004AD ULN2004 50-V 7-ch Darlington Transistor Array with 15-V Input Capability -20C to 70C Breadboard-Friendly IC DIP-16
Description:
The ULN2004A devices are high-voltage, high-current Darlington transistor arrays. Each consists of seven NPN Darlington pairs that feature high-voltage outputs with common-cathode clamp diodes for switching inductive loads.
The collector-current rating of a single Darlington pair is 500 mA. The Darlington pairs can be paralleled for higher current capability. Applications include relay drivers, hammer drivers, lamp drivers, display drivers (LED and gas discharge), line drivers, and logic buffers.
The ULN2004A devices have a 10.5-kΩ series base resistor to allow operation directly from CMOS devices that use supply voltages of 6 V to 15 V. The required input current of the ULN2004A device is below that of the ULN2003A devices, and the required voltage is less than that required by the ULN2002A device.
Included:
This item features:
500-mA-Rated Collector Current (Single Output)
High-Voltage Outputs: 50 V
Output Clamp Diodes
Inputs Compatible with Various Types of Logic
Relay-Driver Applications
Example Applications:
Relay Drivers
Stepper and DC Brushed Motor Drivers
Lamp Drivers
Display Drivers (LED and Gas Discharge)
Line Drivers
Logic Buffers
Condition:
New and Authentic Component(s) -ULN2004A High Voltage, High Current Darlington Drivers.
Friendly Note: Be mindful of the many, inexpensive, counterfeits available on the market.
General details:
We are expanding on a daily basis. If you do not see the part, or quantity of the part, you are looking for, please, let us know. We will do our best to accommodate you.