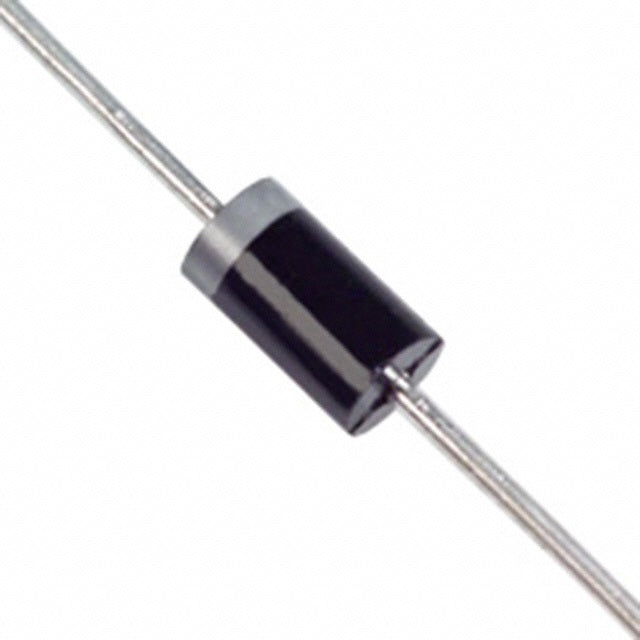 UF4007 Glass Passivated High Efficient Rectifier Switching Diode 1KV 1A 75ns 2-Pin DO-41
Description:
The UF4007 are Ultra Fast Rectifier Diodes in a JEDEC DO-204AL(DO-41) moulded plastic package with a Maximum Repetitive Peak Reverse Voltage: 1000 Volts.

Included:

This item features:
Diffused junction
Ultra fast switching for high efficiency
Low reverse leakage current
Low forward voltage drop
High current capability
Plastic package has Underwriters Laboratories Flammability Classification 94V-0 ‹
Ideally suited for use in very high frequency switching power supplies, inverters and as free wheeling diodes ‹
Ultrafast recovery time for high efficiency ‹
Excellent high temperature switching ‹
Soft recovery characteristics ‹
Glass passivated junction ‹
High temperature soldering guaranteed: 250o C/10 seconds, 0.375" (9.5mm) lead length, 5 lbs. (2.3kg) tension
Condition:
New and Authentic Component(s) -

 

UF4007 are Ultra Fast Rectifier Diodes

.

Friendly Note: Be mindful of the many, inexpensive, counterfeits available on the market.
General details:
We are expanding on a daily basis. If you do not see the part, or quantity of the part, you are looking for, please, let us know.

 

We will do our best to accommodate you.