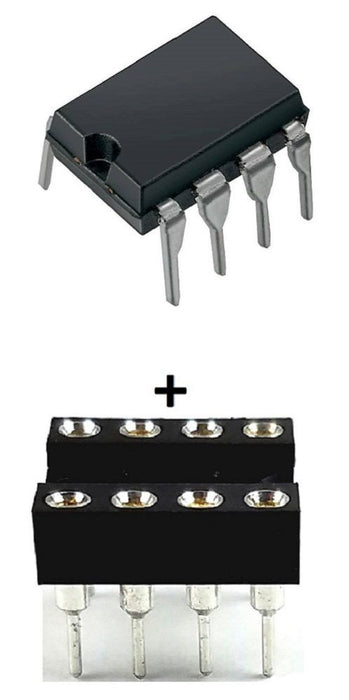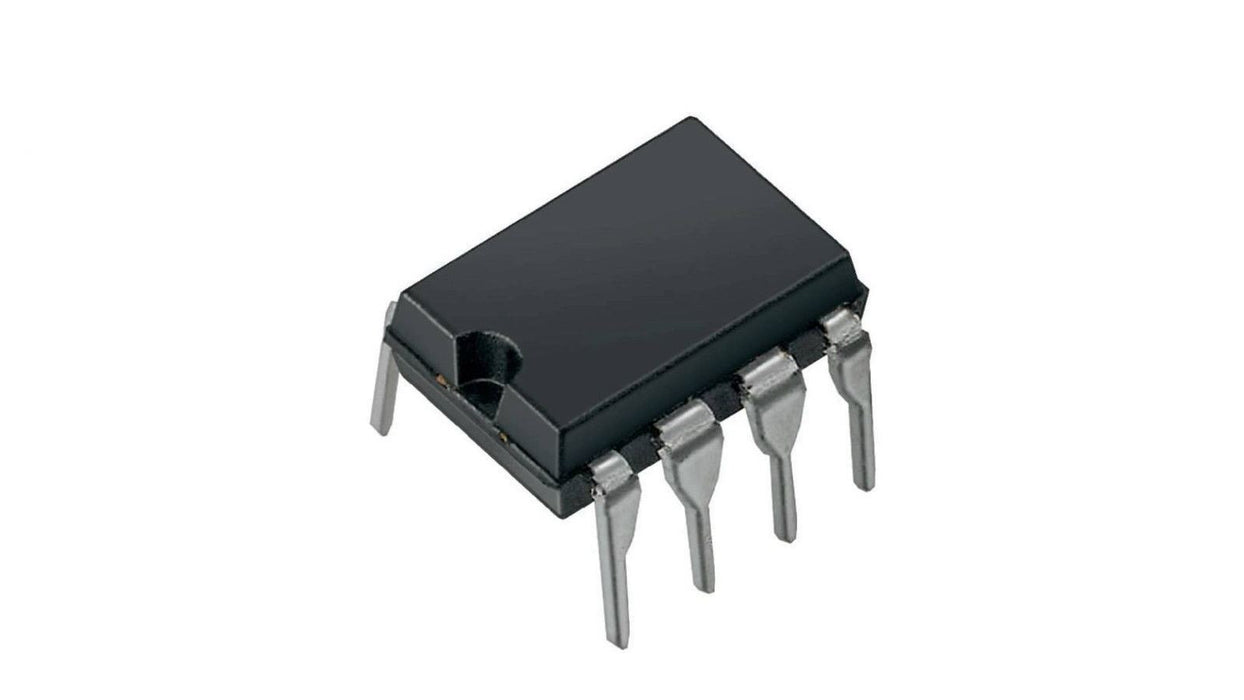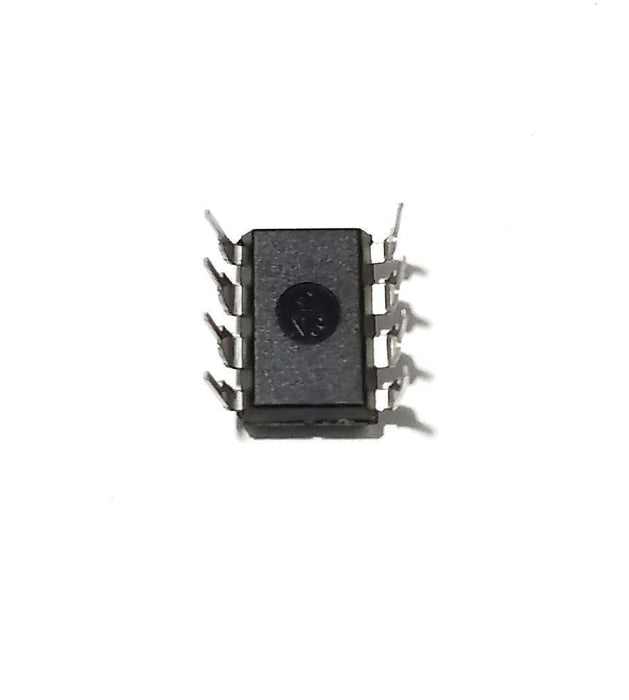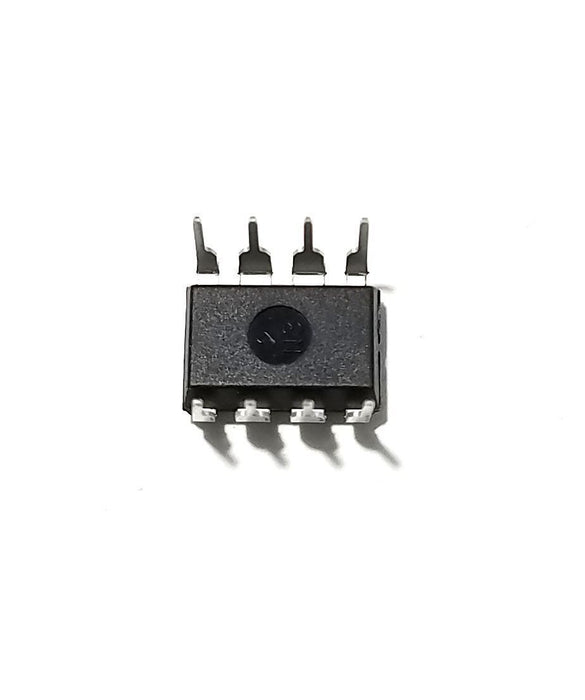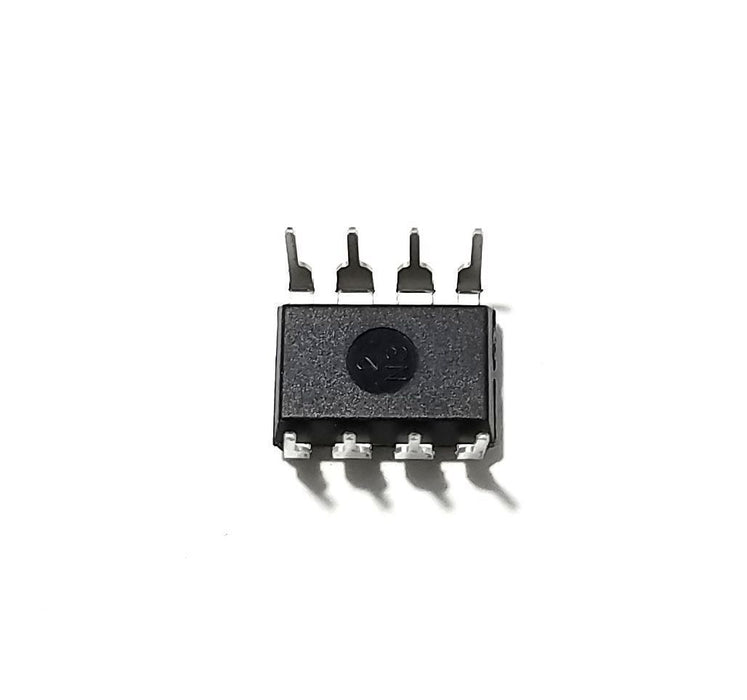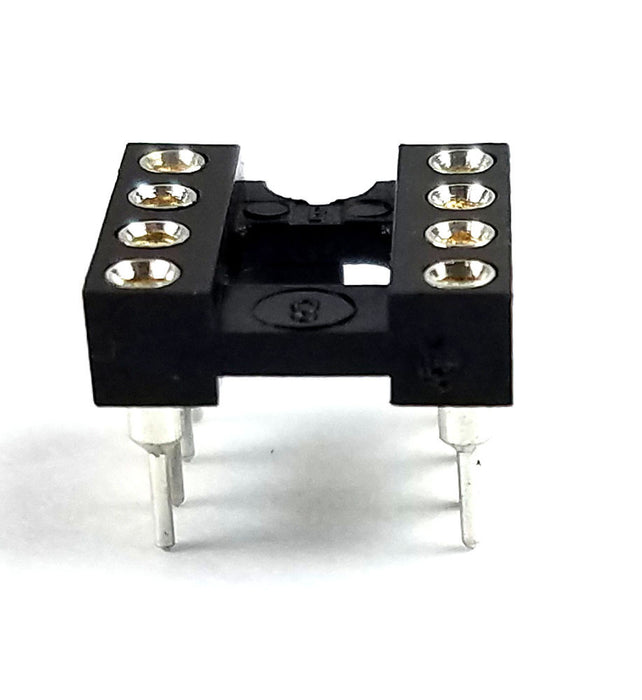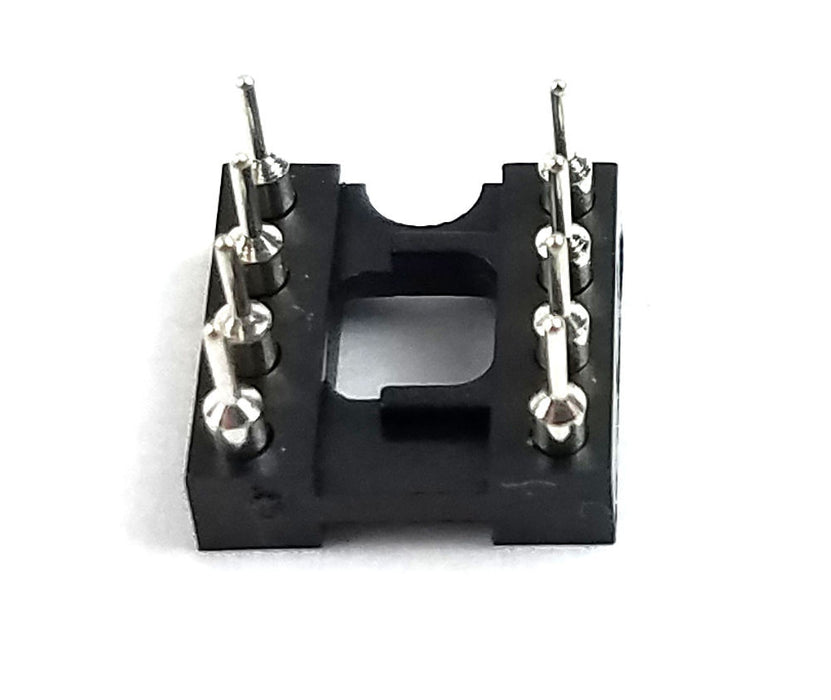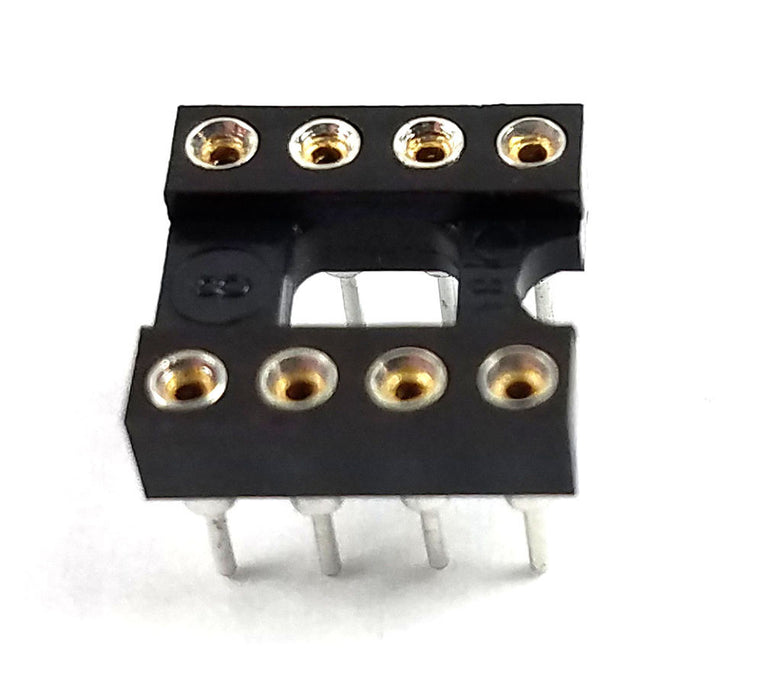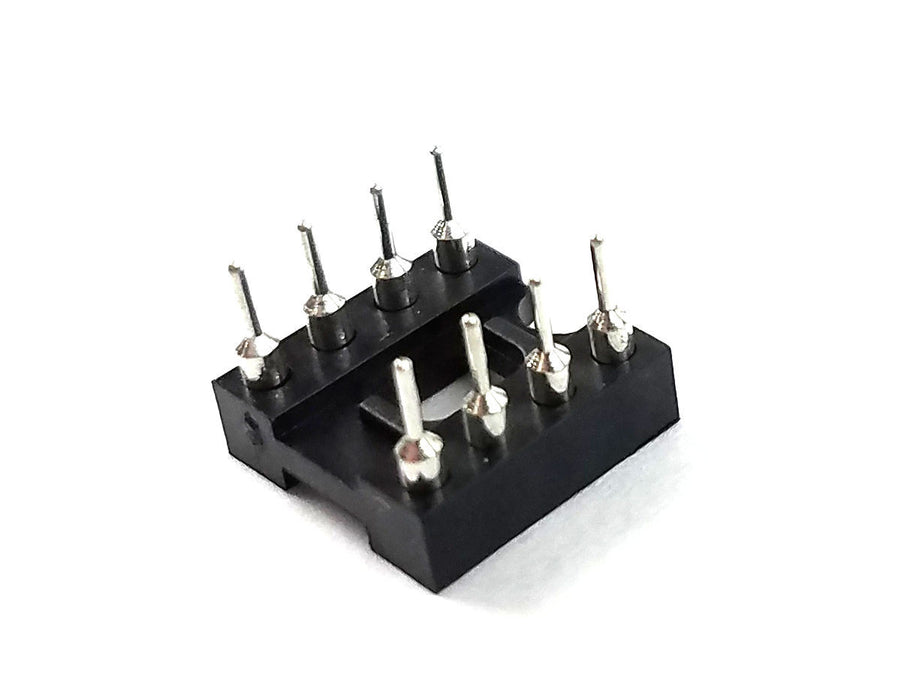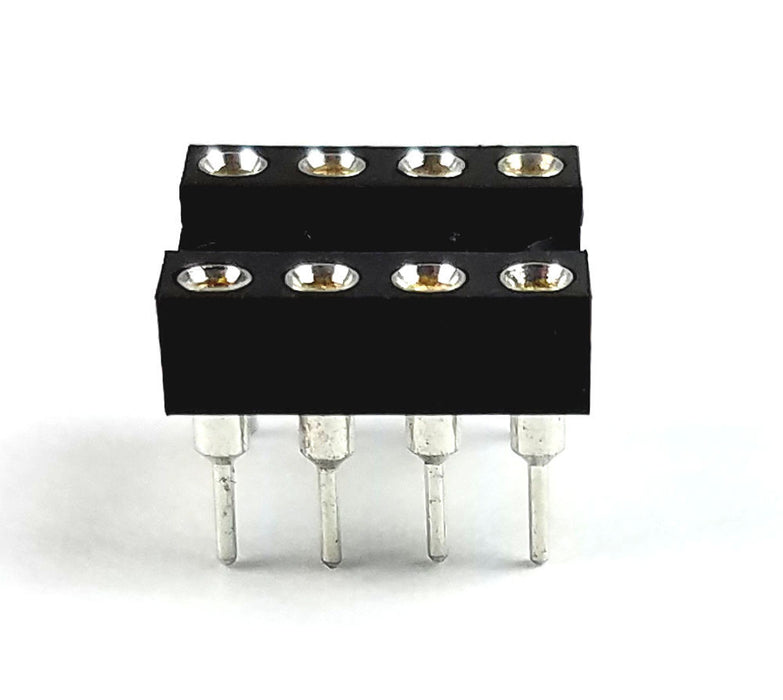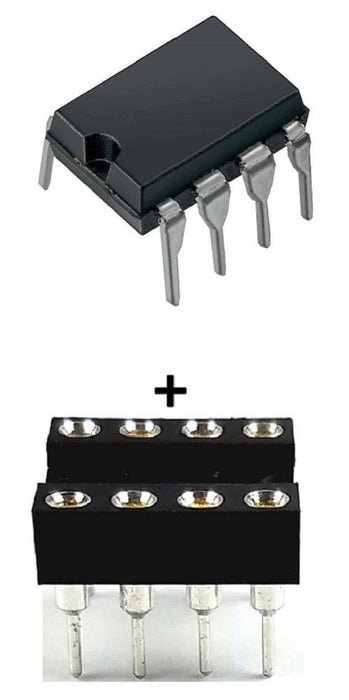 TLV271IP TLV271 + Socket - 3-MHz Rail-to-Rail Op Amp IC
Operating from 2.7 V to 16 V over the extended industrial temperature range from –40°C to +125°C, the TLV271IP is a low power, wide bandwidth operational amplifier (opamp) with rail to rail output. This makes it an ideal alternative to the TLC271 family for applications where rail-to-rail output swings are essential. The TLV271 provides 3-MHz bandwidth from only 550 µA.
The CMOS inputs enable use in high-impedance sensor interfaces, with the lower voltage operation making an attractive alternative for the TLC271 in battery-powered applications.
Included:
TLV271IP

8-Pin DIP Socket with Machined Contact Pins
This item features:
Rail-to-Rail Output
Wide Bandwidth: 3 MHz
High Slew Rate: 2.4 V/µs
Supply Voltage Range: 2.7 V to 16 V
Supply Current: 550 µA/Channel
Input Noise Voltage: 39 nV/√

Hz

Input Bias Current: 1 pA
New and Authentic Component(s) - TLV271IP 550-uA/Ch 3-MHz Rail-to-Rail Output Operational Amplifier IC

8-Pin DIP Sockets with Machined Contact Pins

.
Friendly Note: Be mindful of the many, inexpensive, counterfeits available on the market.
General details:
We are expanding on a daily basis. If you do not see the part, or quantity of the part, you are looking for, please, let us know.

 

We will do our best to accommodate you.