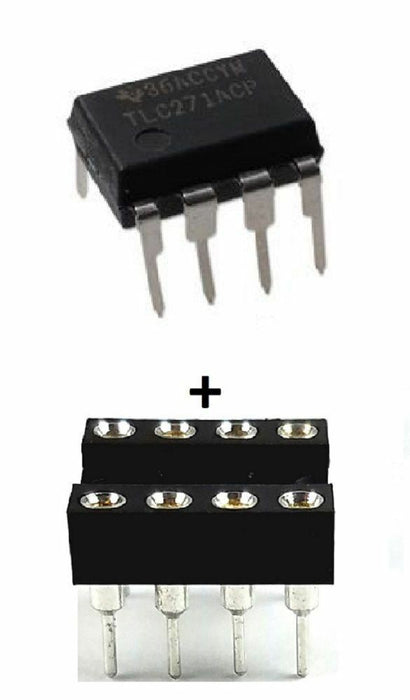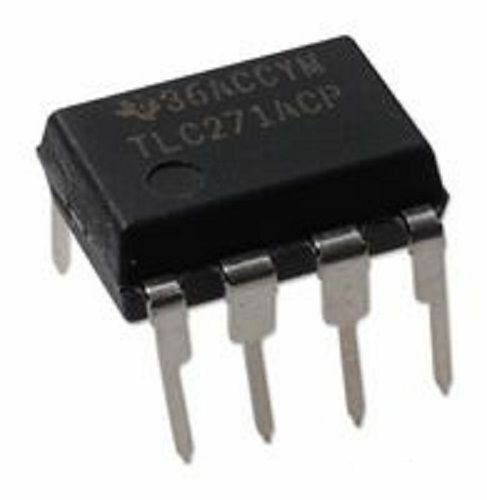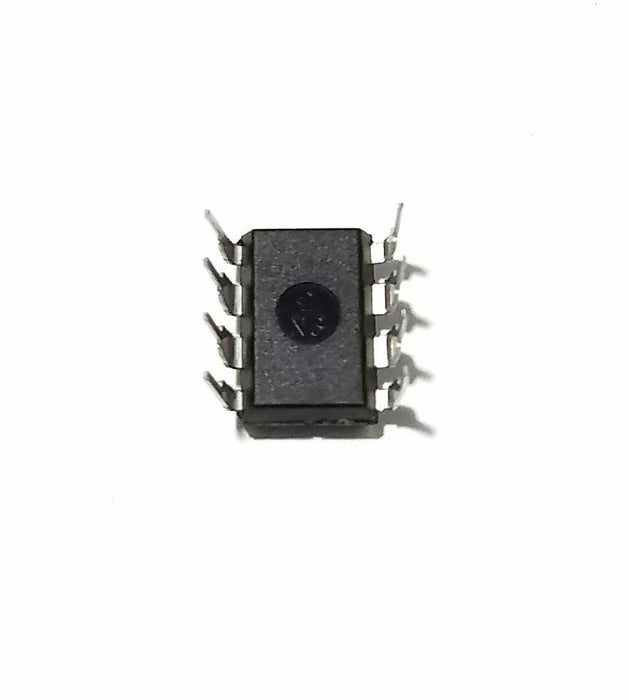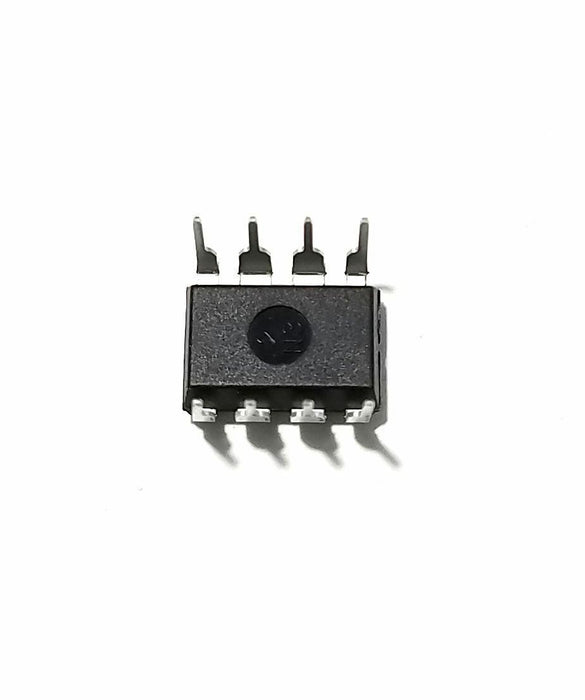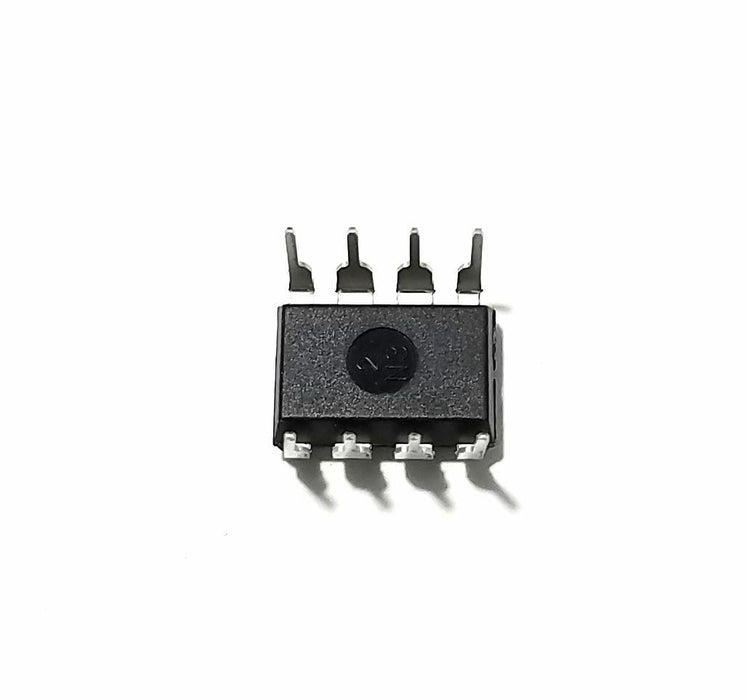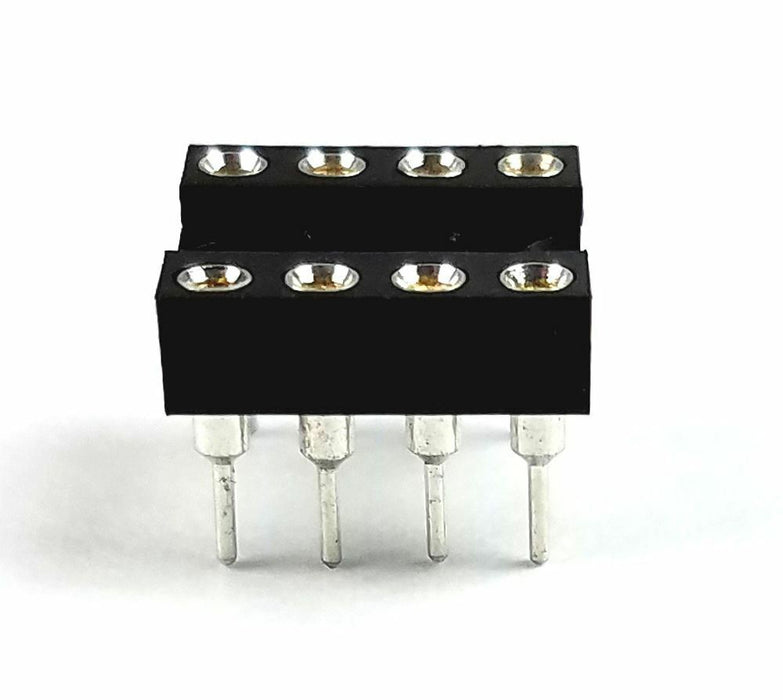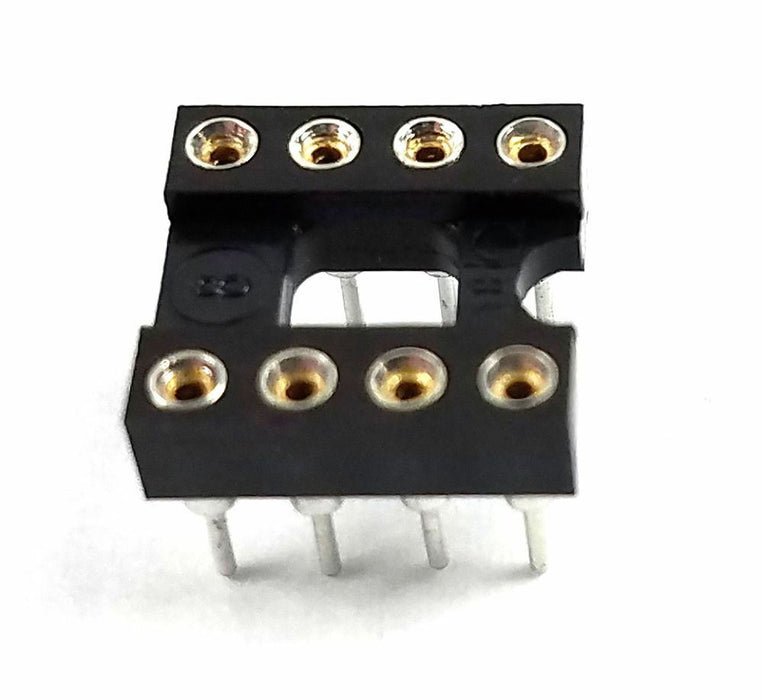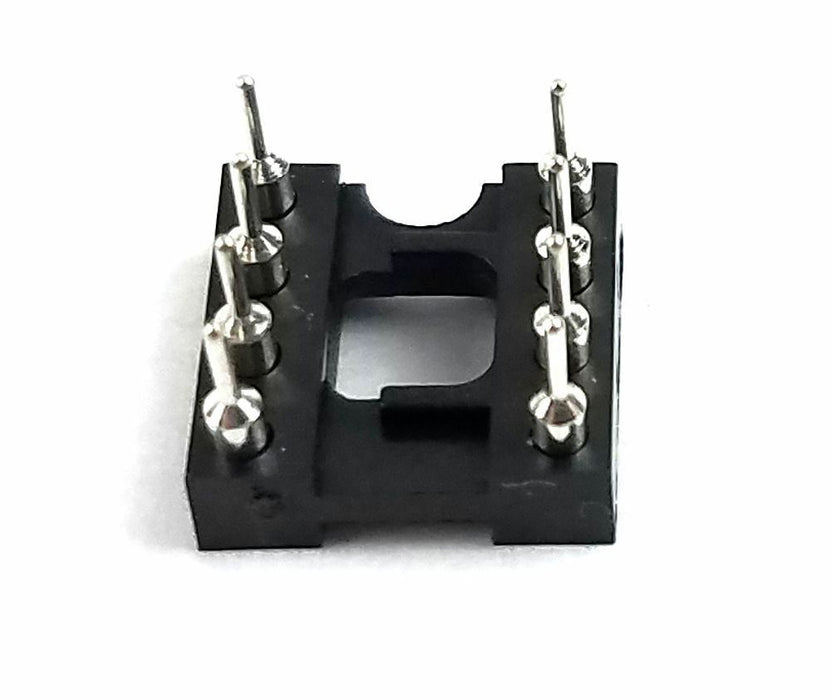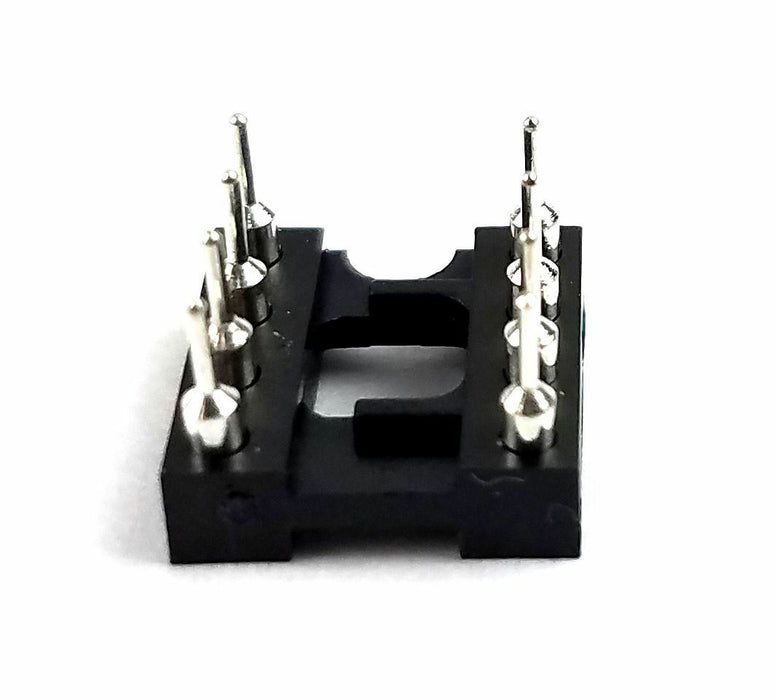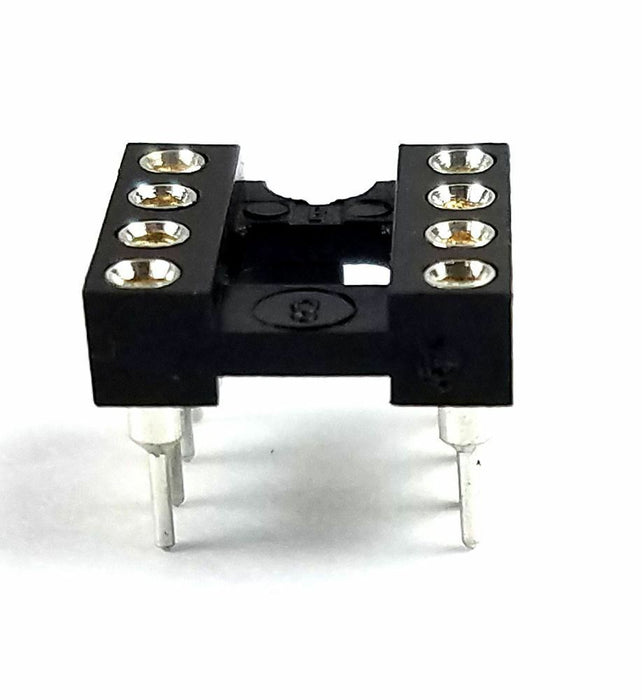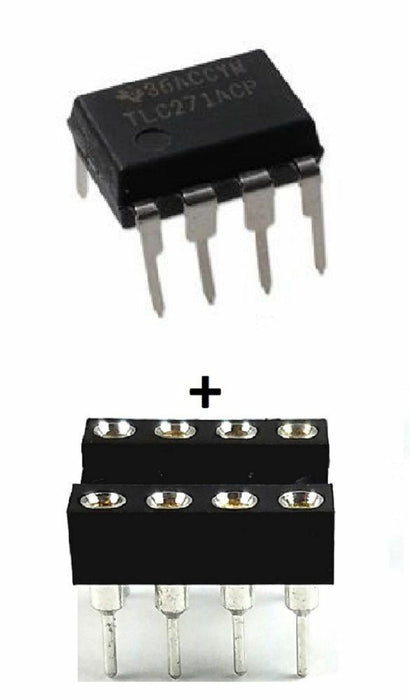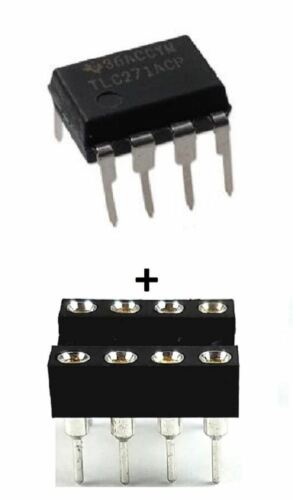 TLC271ACP TLC271 + Socket - Programmable Op Amp DIP-8 IC
Description:
The TLC271 operational amplifier combines a wide range of input offset voltage grades with low offset voltage drift and high input impedance. In addition, the TLC271 offers a bias-select mode that allows the user to select the best combination of power dissipation and ac performance for a particular application. These devices use Texas Instruments silicon-gate LinCMOSTM technology, which provides offset voltage stability far exceeding the stability available with conventional metal-gate processes.
Using the bias-select option, these cost-effective devices can be programmed to span a wide range of applications that previously required BiFET, NFET, or bipolar technology. 
Included:
TLC271ACP

8-Pin DIP Sockets with Machined Contact Pins
This item features:
Input Offset Voltage Drift...Typically 0.1 uV/Month, Including the First 30 Days
Wide Range of Supply Voltages Over Specified Temperature Range: 
         0°C to 70°C...3 V to 16 V
        -40°C to 85°C...4 V to 16 V
        -55°C to 125°C...5 V to 16 V
Common-Mode Input Voltage Range Extends Below the Negative Rail
Low Noise...25 nV/Hz\ Typically at f = 1 kHz (High-Bias Mode)
Output Voltage Range Includes Negative Rail
High Input Impedance...1012 Typ
ESD-Protection Circuitry
Designed-In Latch-Up Immunity
Condition:
New and Authentic Component(s) - TLC271ACP Programmable Low Power Operational Amplifier IC & 

8-Pin DIP Sockets with Machined Contact Pins

.
Friendly Note: Be mindful of the many, inexpensive, counterfeits available on the market.
General details:
We are expanding on a daily basis. If you do not see the part, or quantity of the part, you are looking for, please, let us know. We will do our best to accommodate you.