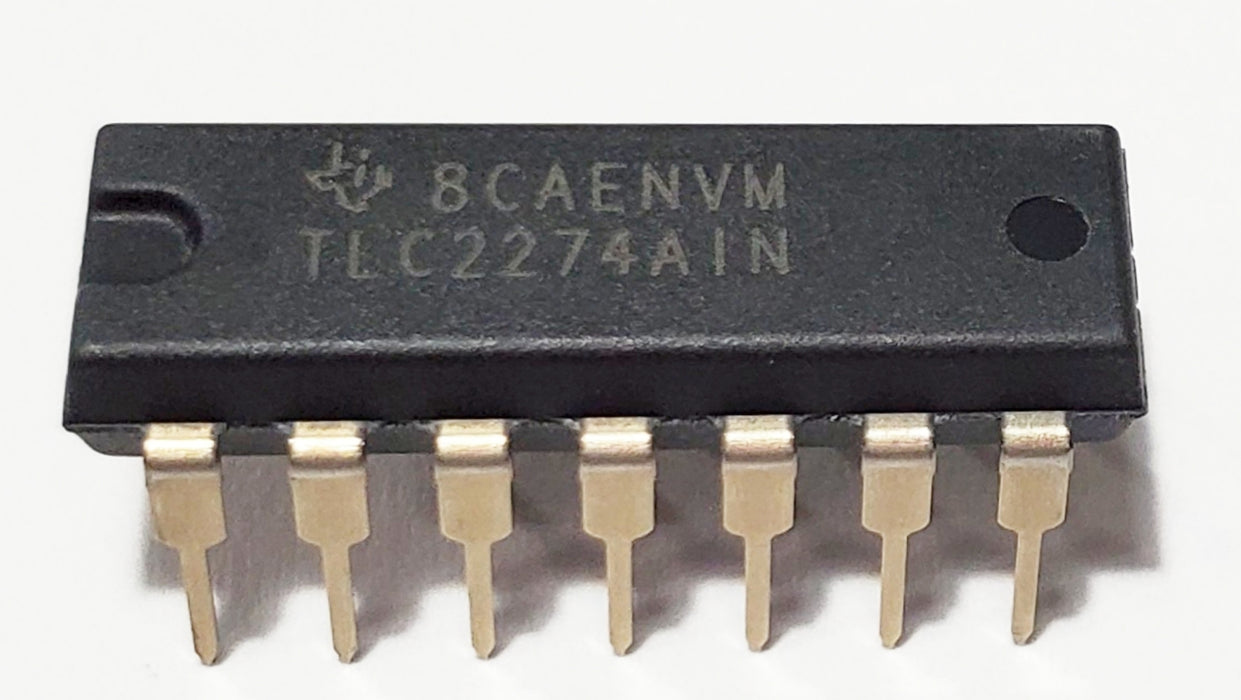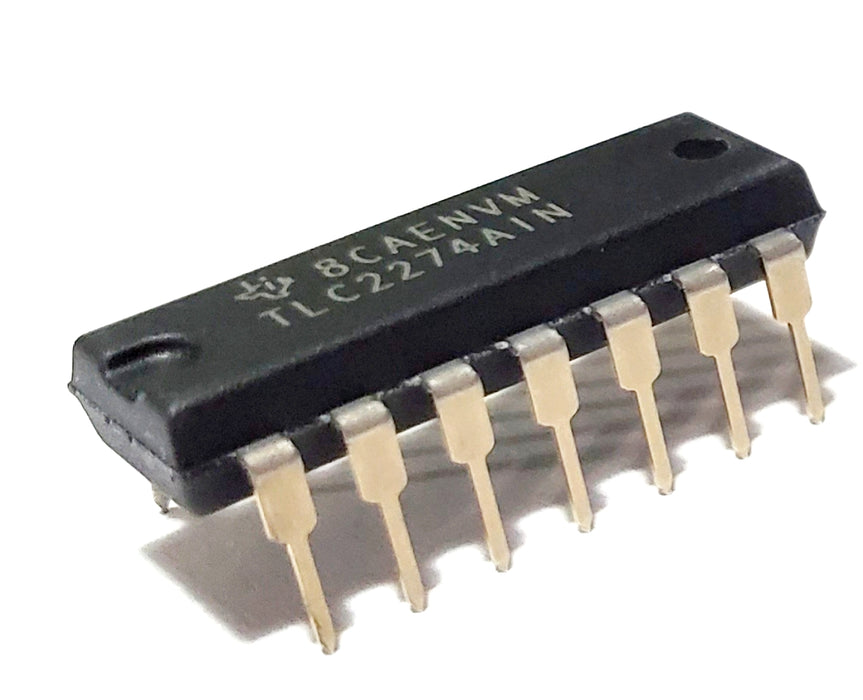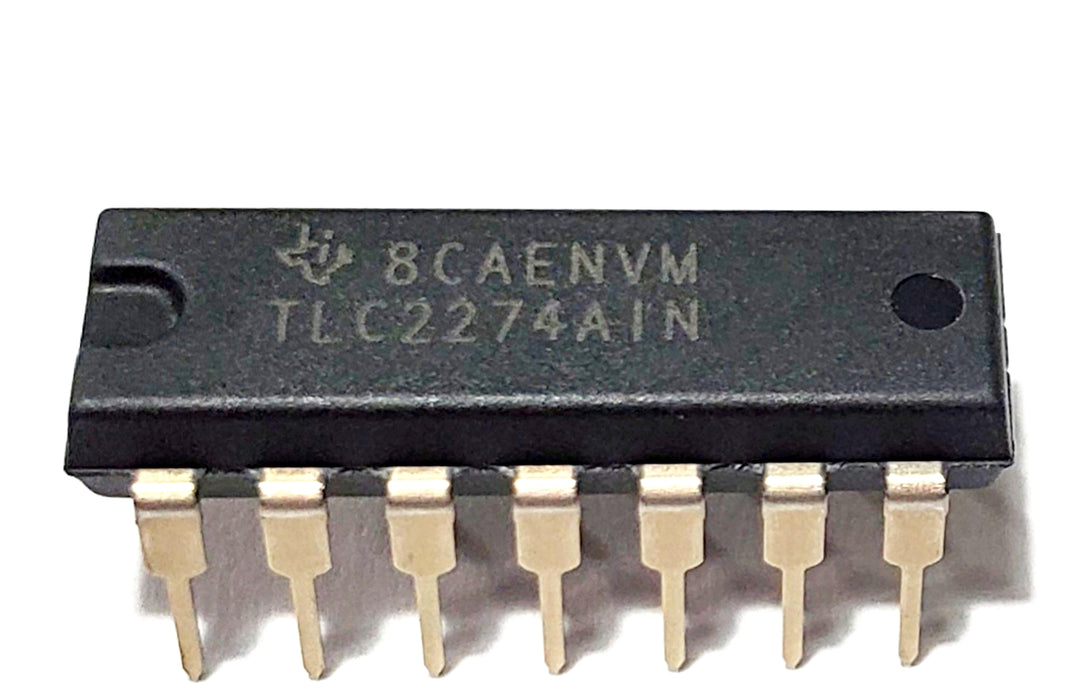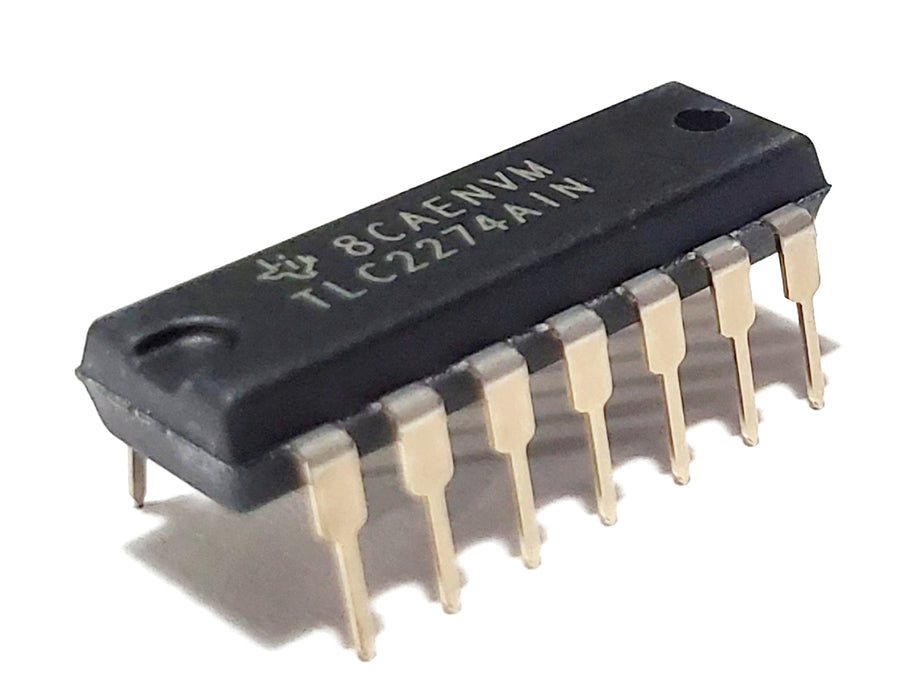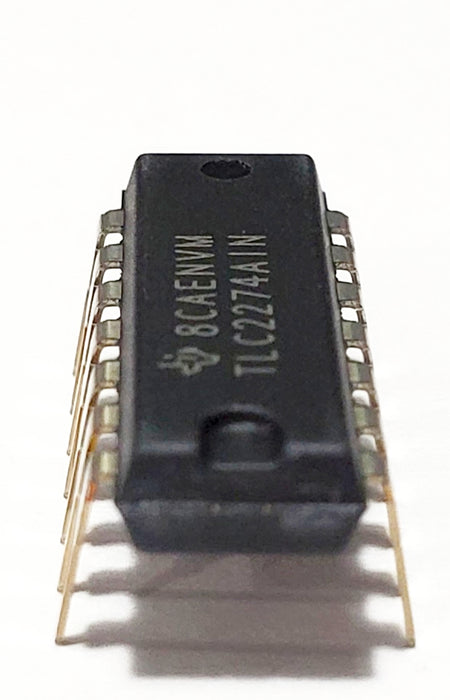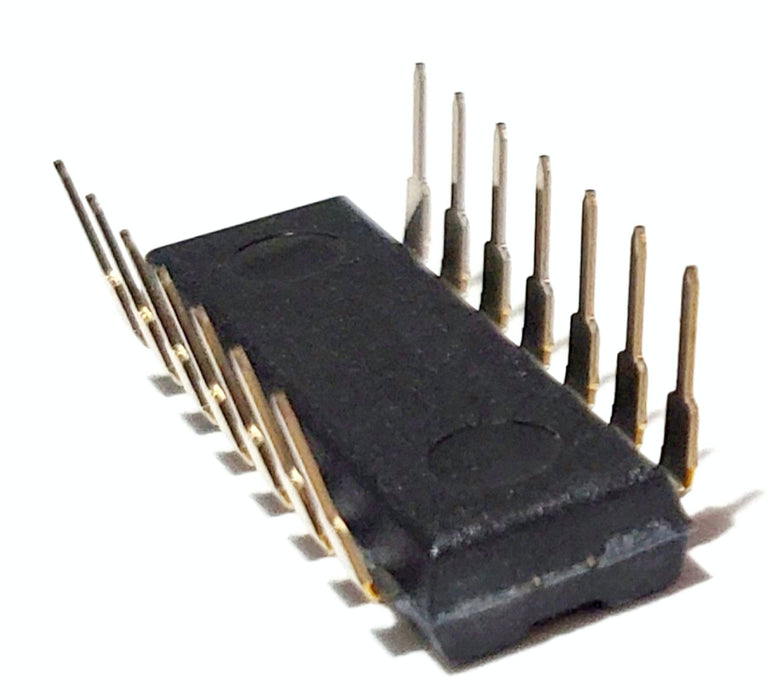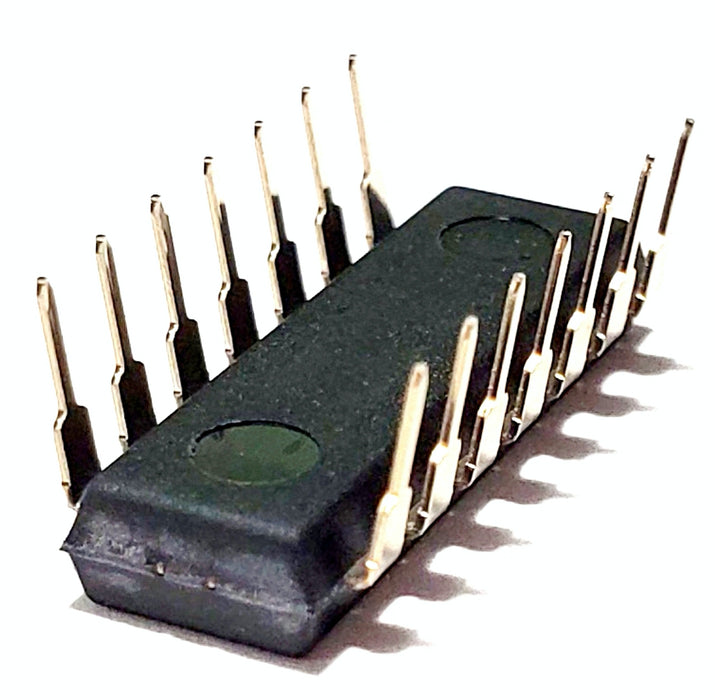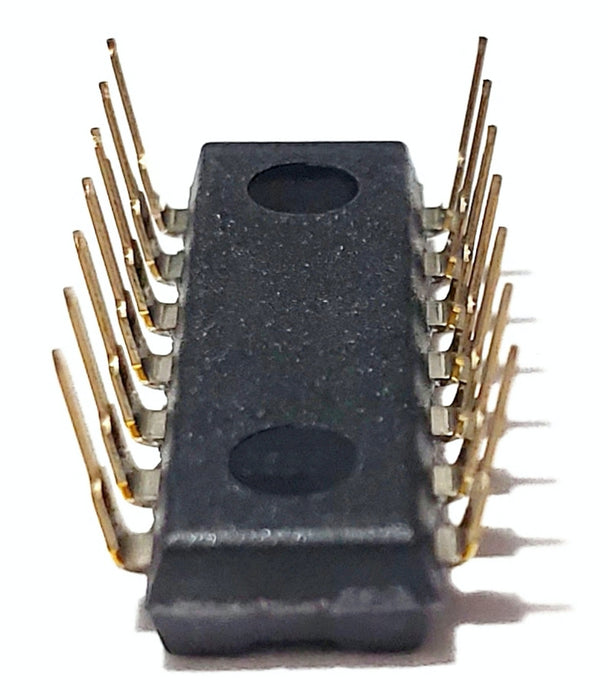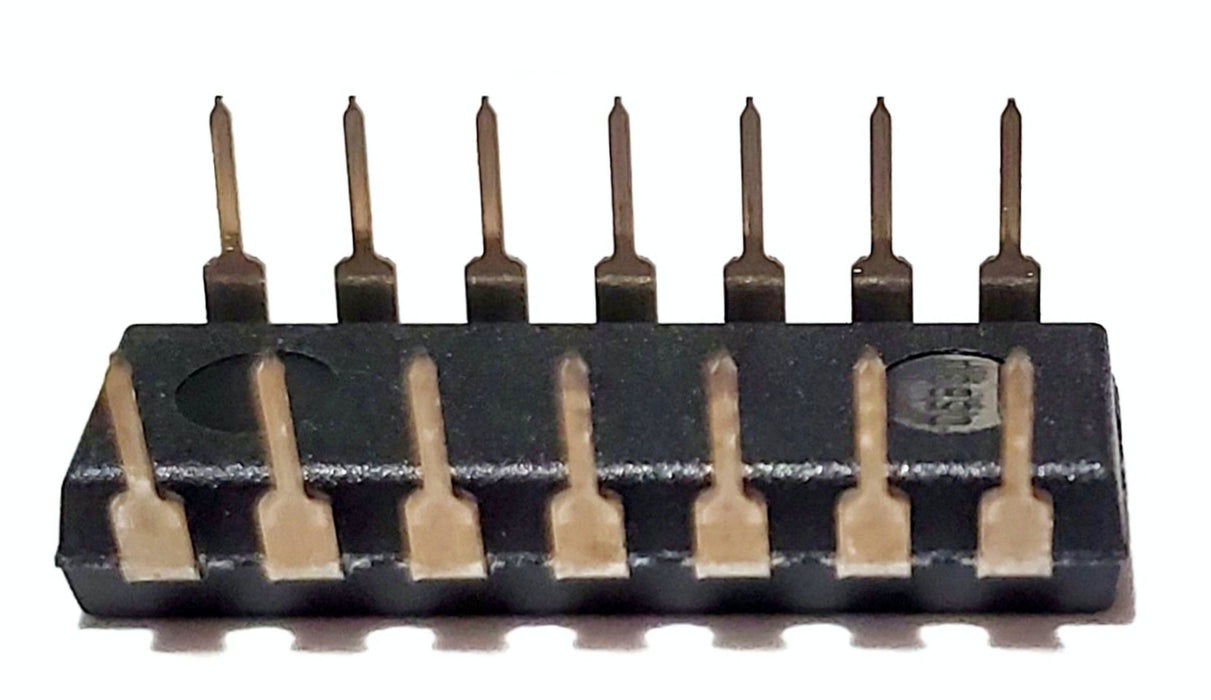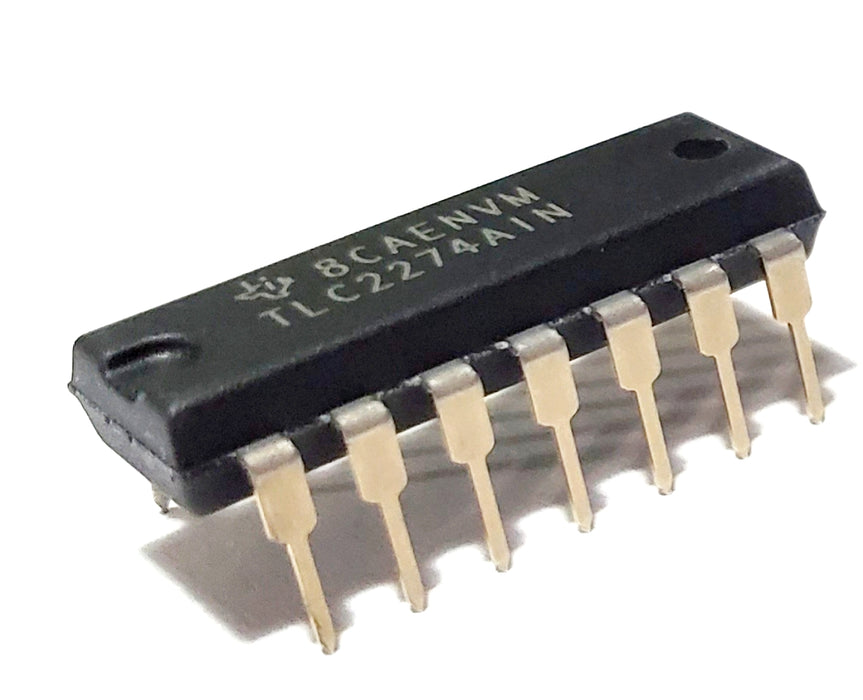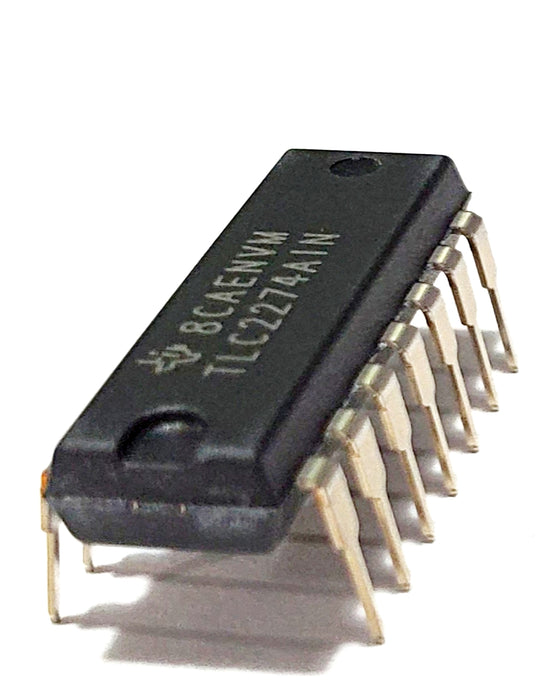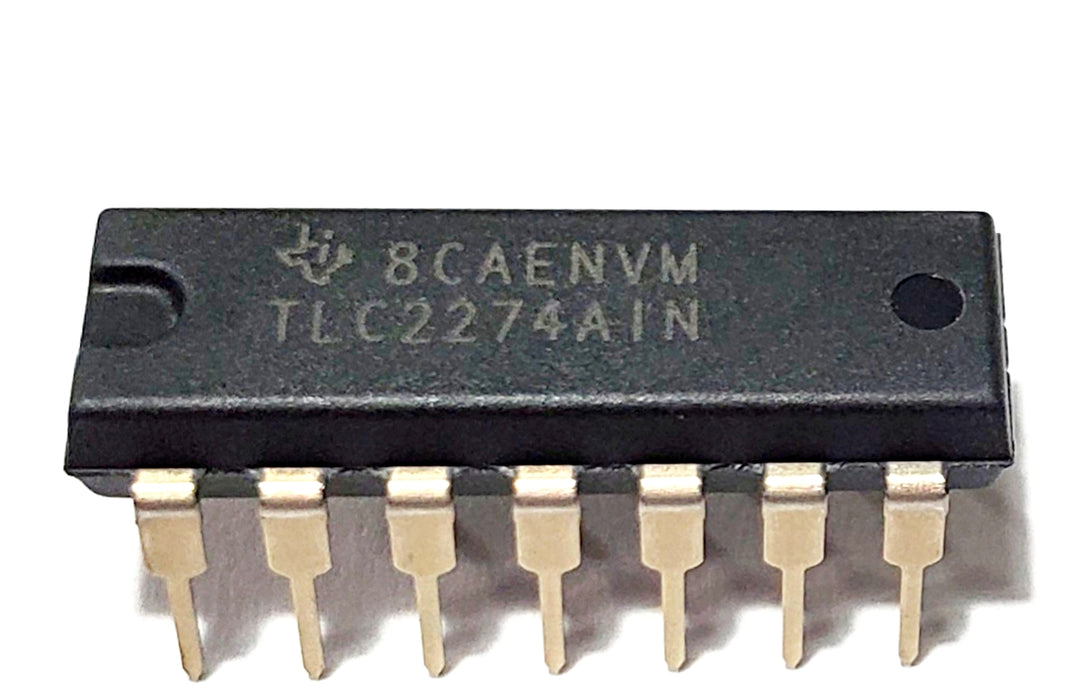 TLC2274AIN TLC2274A TLC2274 Advanced LinCMOS Rail-to-Rail Quad Precision Operational Amplifier Op Amp Breadboard-Friendly IC DIP-14
Description:
The TLC2274 are quadruple operational amplifiers from Texas Instruments. The TLC2274 devices exhibit rail-to-rail output performance for increased dynamic range in single- or split-supply applications. The TLC227x family offers 2 MHz of bandwidth and 3 V/µs of slew rate for higher-speed applications. These devices offer comparable AC performance while having better noise, input offset voltage, and power dissipation than existing CMOS operational amplifiers. The TLC227x has a noise voltage of 9 nV/√Hz, two times lower than competitive solutions.
The TLC227x family of devices, exhibiting high input impedance and low noise, is excellent for small-signal conditioning for high-impedance sources such as piezoelectric transducers. Because of the micropower dissipation levels, these devices work well in hand-held monitoring and remote-sensing applications. In addition, the rail-to-rail output feature, with single- or split-supplies, makes this family a great choice when interfacing with analog-to-digital converters (ADCs). For precision applications, the TLC227xA family is available with a maximum input offset voltage of 950 µV. This family is fully characterized at 5 V and ±5 V. 
Included:
This item features:
Input Offset Voltage Drift...Typically 0.1 uV/Month, Including the First 30 Days
Wide Range of Supply Voltages Over Specified Temperature Range: 

0°C to 70°C...3 V to 16 V

-40°C to 85°C...4 V to 16 V

-55°C to 125°C...5 V to 16 V

Common-Mode Input Voltage Range Extends Below the Negative Rail

Low Noise...25 nV/

Hz\ Typically at f = 1 kHz (High-Bias Mode)

Output Voltage Range Includes Negative Rail

High Input Impedance...10

12

 Typ

Designed-In Latch-Up Immunity
Condition:
New and Authentic Component(s) - TLC2274AIN Advanced LinCMOS Rail-to-Rail Quad Precision Operational Amplifier Op Amp Breadboard-Friendly IC DIP-14

Friendly Note: Be mindful of the many, inexpensive, counterfeits available on the market.
General details:
We are expanding on a daily basis. If you do not see the part, or quantity of the part, you are looking for, please, let us know. We will do our best to accommodate you.