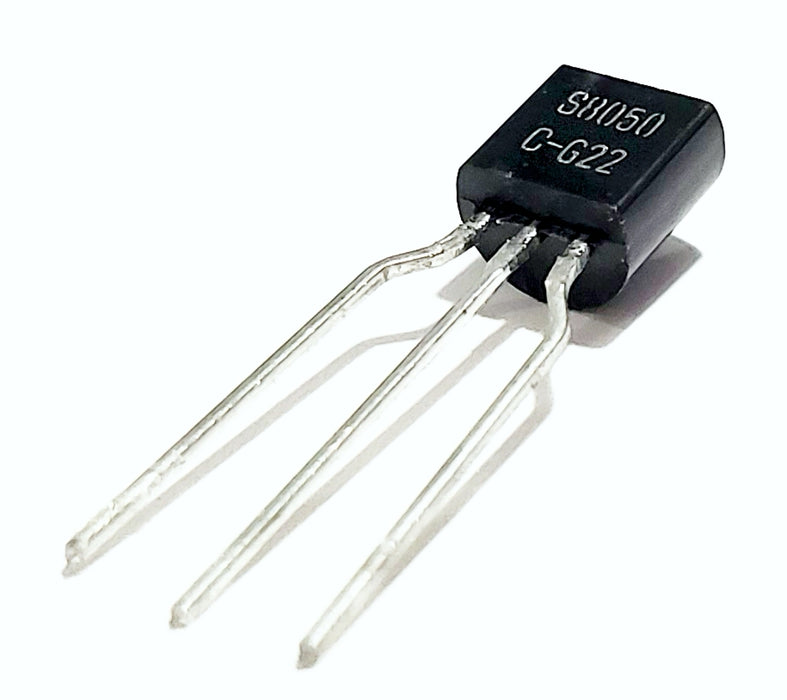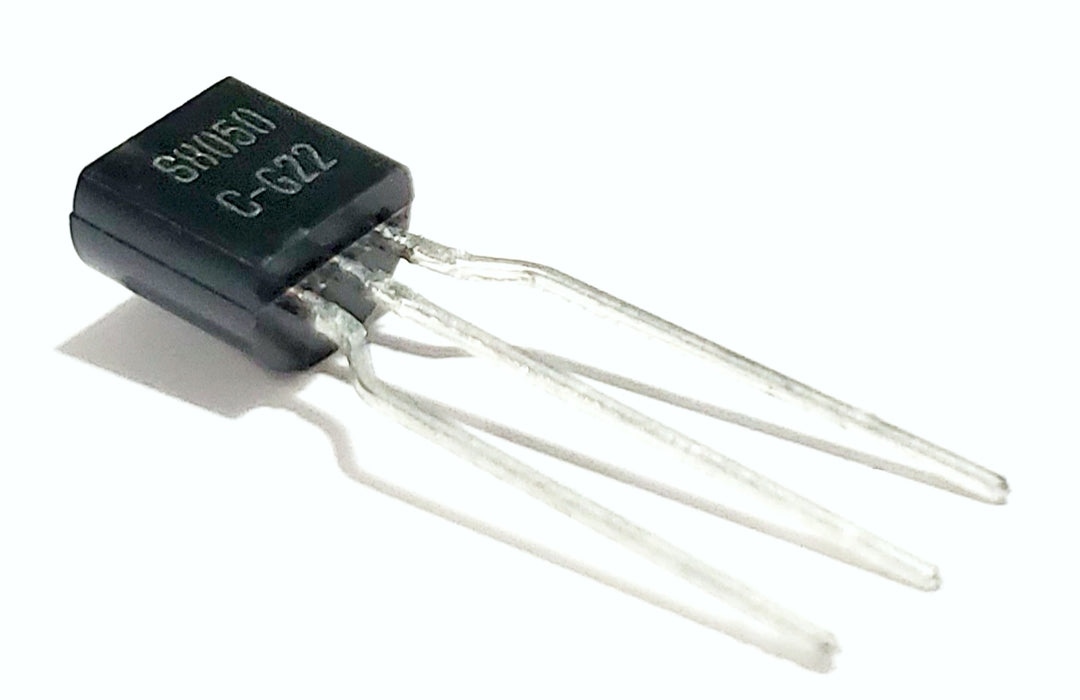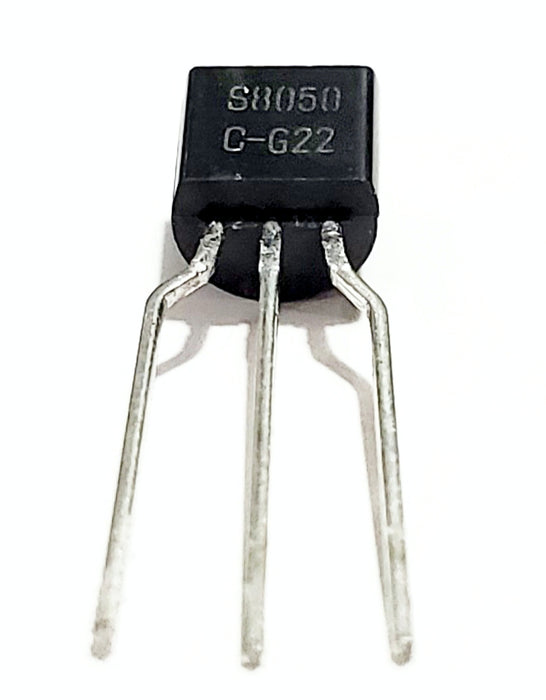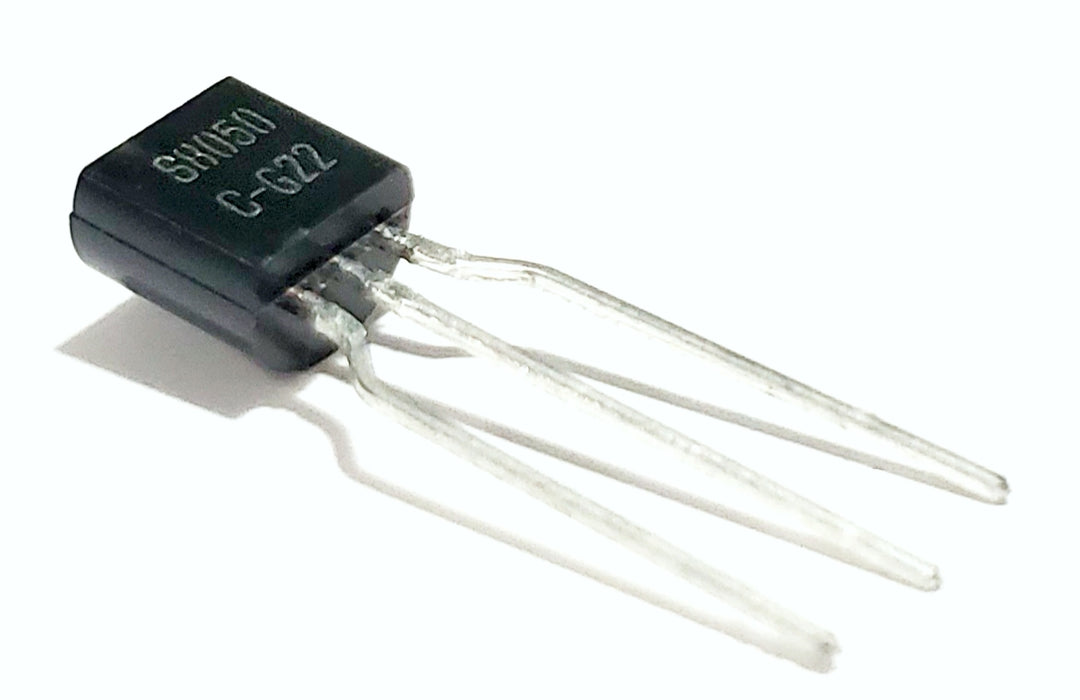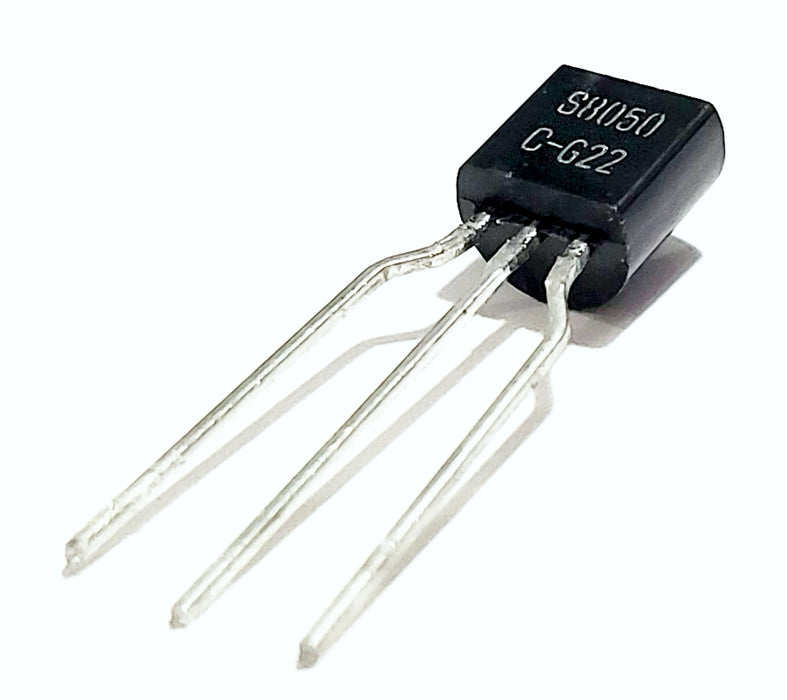 SS8050CTA SS8050C SS8050 BJT NPN 25V 1.5A 1000mW 3-Pin TO-92 Fan-Fold Epitaxial Silicon Bipolar Transistor
Description:
The SS8050 is a NPN Transistor for general purpose power amplifier and switching applications. 125°C/W Thermal Resistance, Junction-to-Ambient.
The SS8050 is a common NPN bipolar junction transistor (BJT) used for general purpose low-power amplifying or switching applications. It is designed for low to medium current, low power, medium voltage, and can operate at moderately high speeds.
Included:
This item features:
2 W Output Amplifier of Portable Radios in Class B Push-pull Operation

Complimentary to SS8550

Collector Current: IC = 1.5 A

hFE2 = 120 ~ 200

Transistor Case Style TO-92, No. of Pins 3 Pins
Example Applications:
General-purpose circuits

Amplifiers

Analog circuitry

Logic

Switching
Condition:
New and Authentic Component(s) - SS8050 

BJT NPN 25 V 1.5A 1000mW 3-Pin TO-92 Epitaxial Silicon Transistor TO-92.

Friendly Note: Be mindful of the many, inexpensive, counterfeits available on the market.
General details:
We are expanding on a daily basis. If you do not see the part, or quantity of the part, you are looking for, please, let us know.

 

We will do our best to accommodate you.