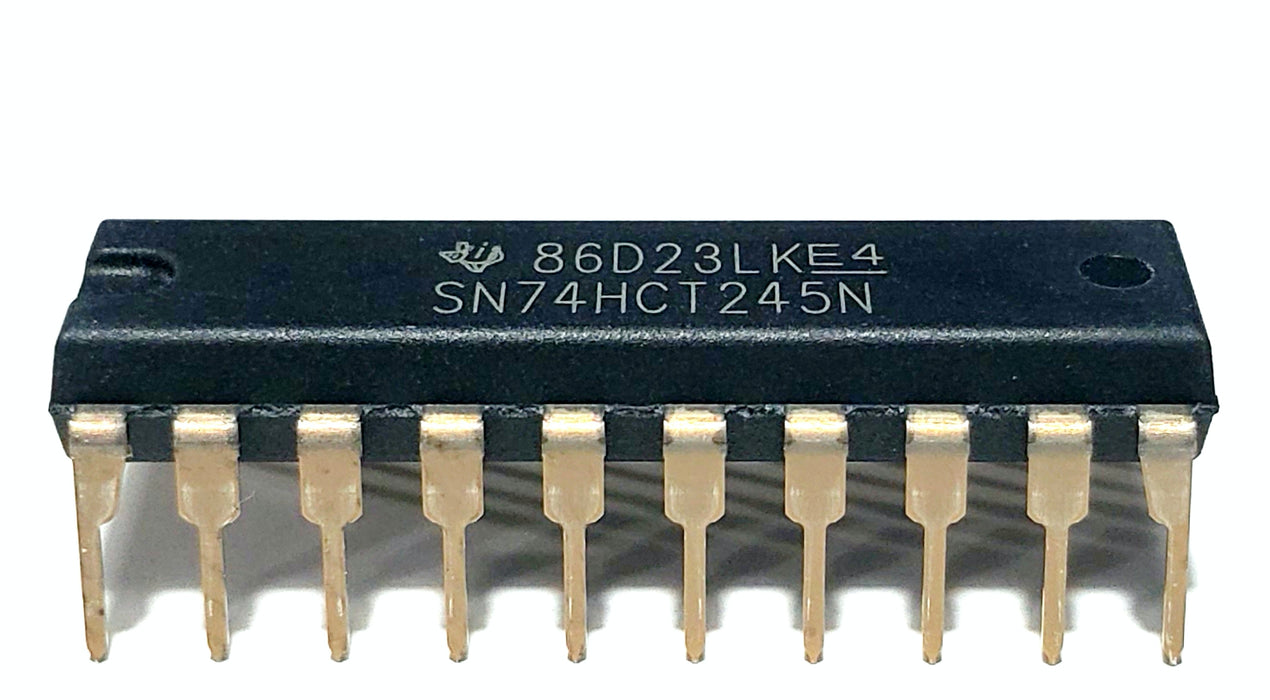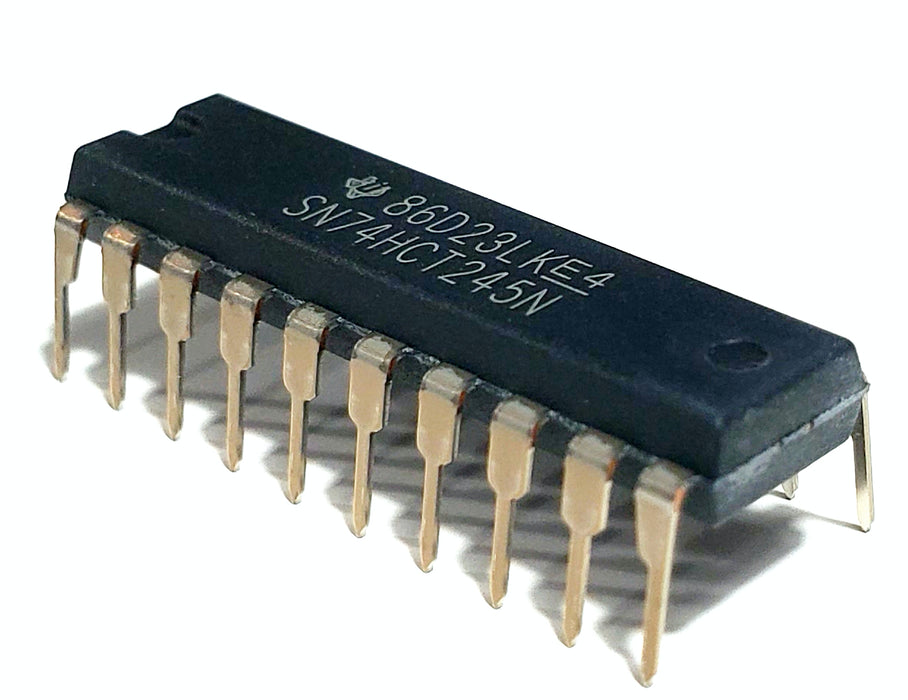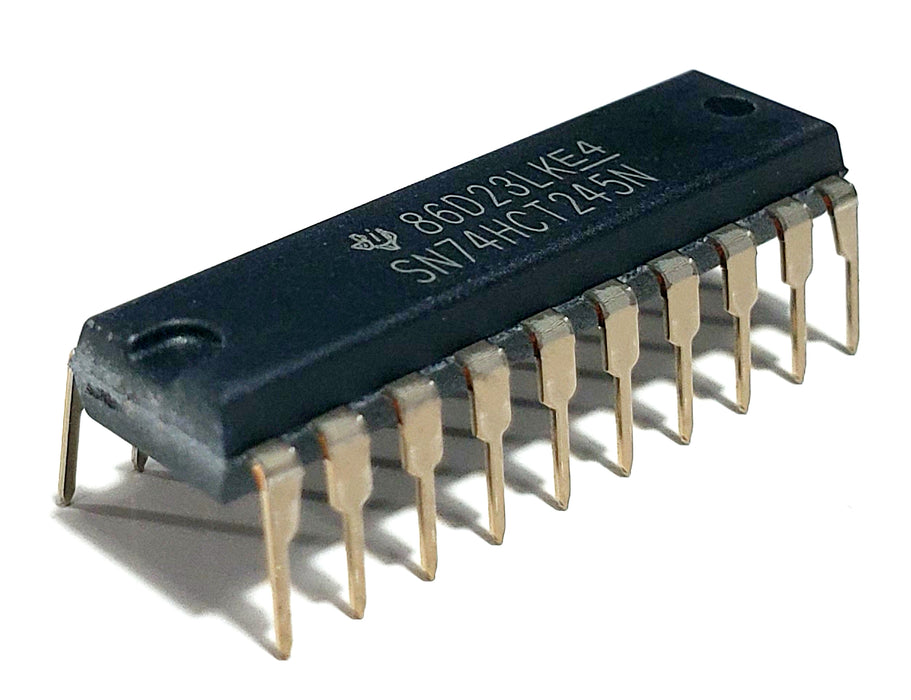 SN74HCT245N 74HCT245 Octal Bus Transceivers With 3-State Outputs
Description:
The SN74HCT245N octal bus transceivers are designed for asynchronous two-way communication between data buses. The control-function implementation minimizes external timing requirements.
The SN74HCT245N devices allow data transmission from the A bus to the B bus or from the B bus to the A bus, depending upon the logic level at the direction-control (DIR) input. The output-enable (OE) input can be used to disable the device so that the buses are effectively isolated.
Included:
This item features:
Operating Voltage Range of 4.5 V to 5.5 V
High-Current 3-State Outputs Drive Bus Lines Directly or up To 15-LSTTL Loads
Low Power Consumption, 80-µA Maximum ICC
Typical tpd = 14 ns
±6-mA Output Drive at 5 V
Low Input Current of 1 µA Maximum
Inputs Are TTL-Voltage Compatible
Condition:
New and Authentic Component(s) -

SN74HCT245N Octal Bus Transceivers With 3-State Outputs
Friendly Note: Be mindful of the many, inexpensive, counterfeits available on the market.
General details:
We are expanding on a daily basis. If you do not see the part, or quantity of the part, you are looking for, please, let us know.

 

We will do our best to accommodate you.