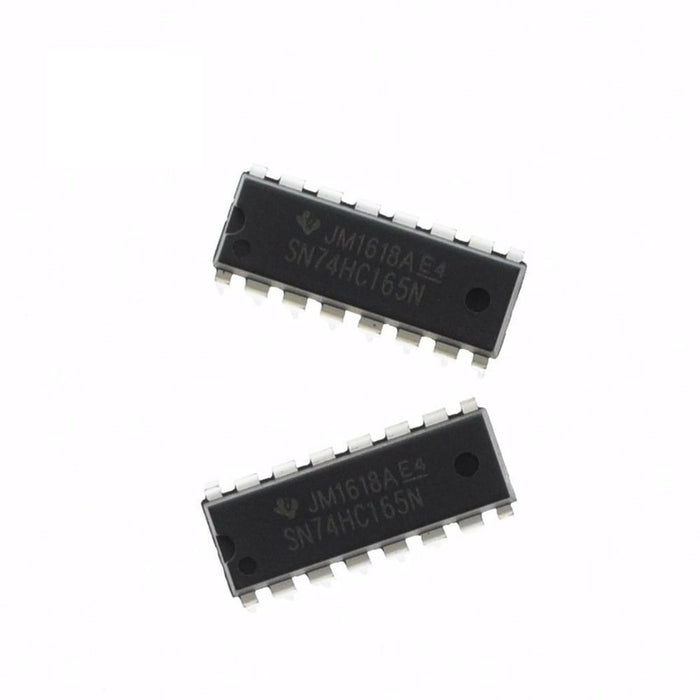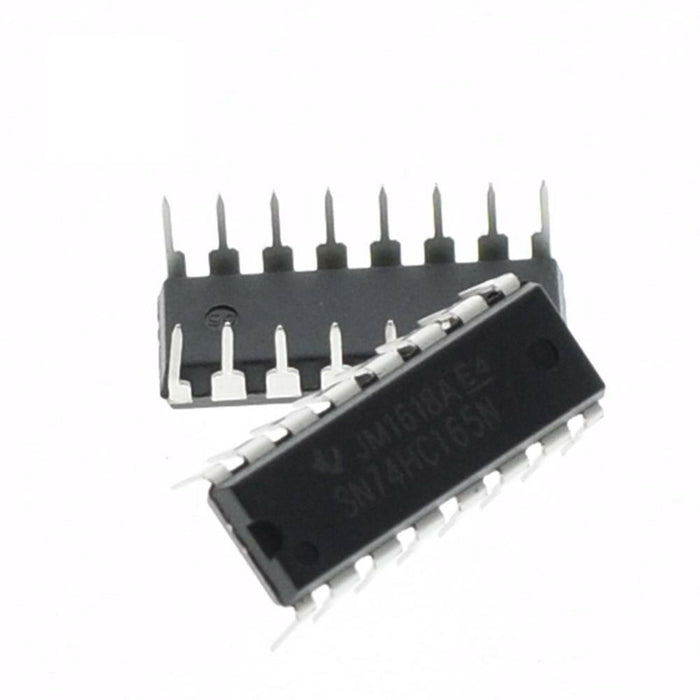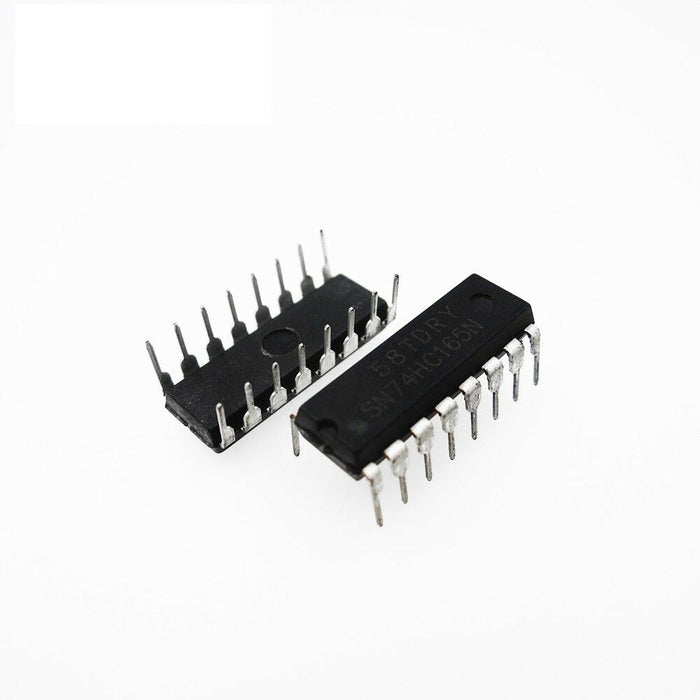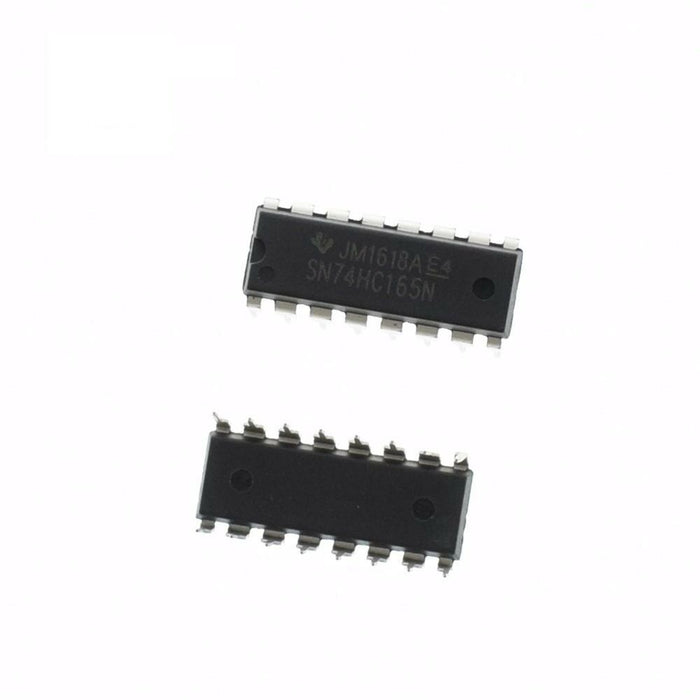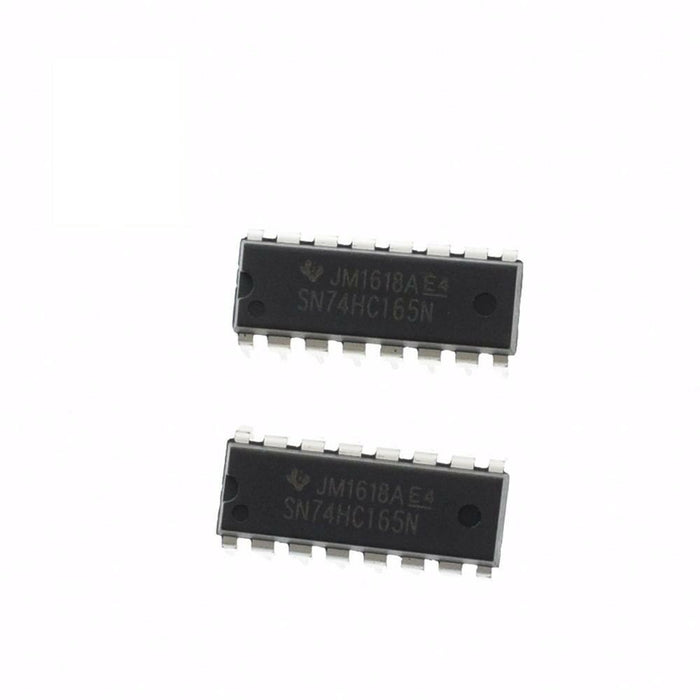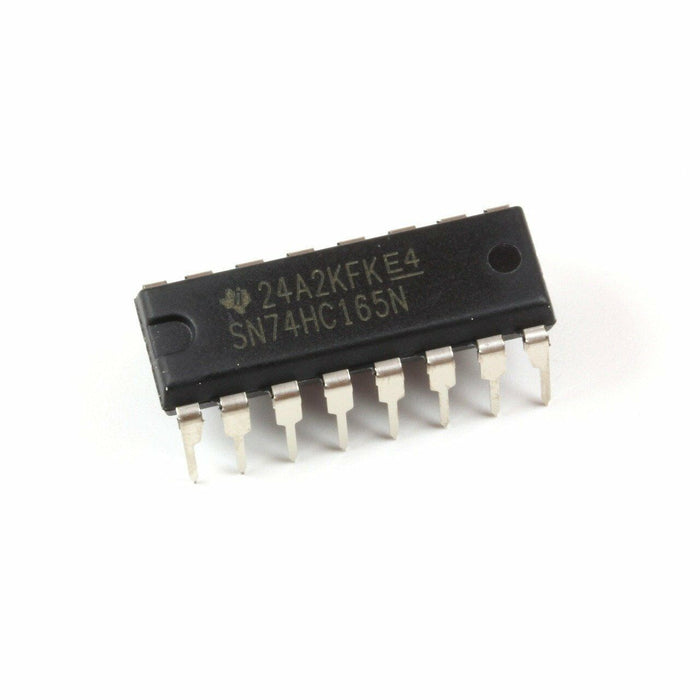 SN74HC165N 74HC165 8-Bit Parallel-Load Shift Registers IC
Description:

The SN74HC165 devices are 8-bit parallel-load shift registers that, when clocked, shift the data toward a serial (QH) output. Parallel-in access to each stage is provided by eight individual direct data (AâH) inputs that are enabled by a low level at the shift/load (SH/LD) input. The SN74HC165 devices also feature a clock-inhibit (CLK INH) function and a complementary serial (QH) output.
Clocking is accomplished by a low-to-high transition of the clock (CLK) input while SH/LD is held high and CLK INH is held low. The functions of CLK and CLK INH are interchangeable. Because a low CLK and a low-to-high transition of CLK INH also accomplish clocking, CLK INH must be changed to the high level only while CLK is high. Parallel loading is inhibited when SH/LD is held high. While SH/LD is low, the parallel inputs to the register are enabled independently of the levels of the CLK, CLK INH, or serial (SER) inputs.
Included:
SN74HC165N
This item features:
Wide Operating Voltage Range of 2 V to 6 V
Outputs Can Drive Up to 10 LSTTL Loads
Low Power Consumption, 80-µA Maximum I

CC

Typical t

pd

 = 13 ns
±4-mA Output Drive at 5 V
Low Input Current of 1 µA Maximum
Complementary Outputs
Direct Overriding Load (Data) Inputs
Gated Clock Inputs
Parallel-to-Serial Data Conversion
 Condition:
New and Authentic Component(s) - SN74HC165N 8-Bit Parallel-Load Shift Registers

 ICs.

Friendly Note: Be mindful of the many, inexpensive, counterfeits available on the market.
General details:
We are expanding on a daily basis. If you do not see the part, or quantity of the part, you are looking for, please, let us know.

 

We will do our best to accommodate you.