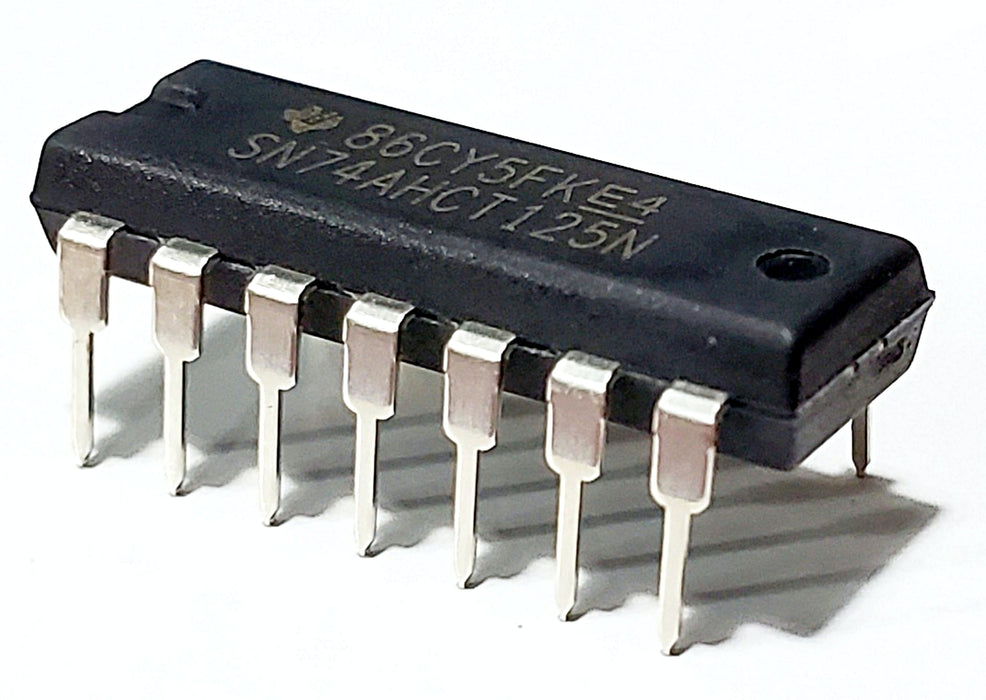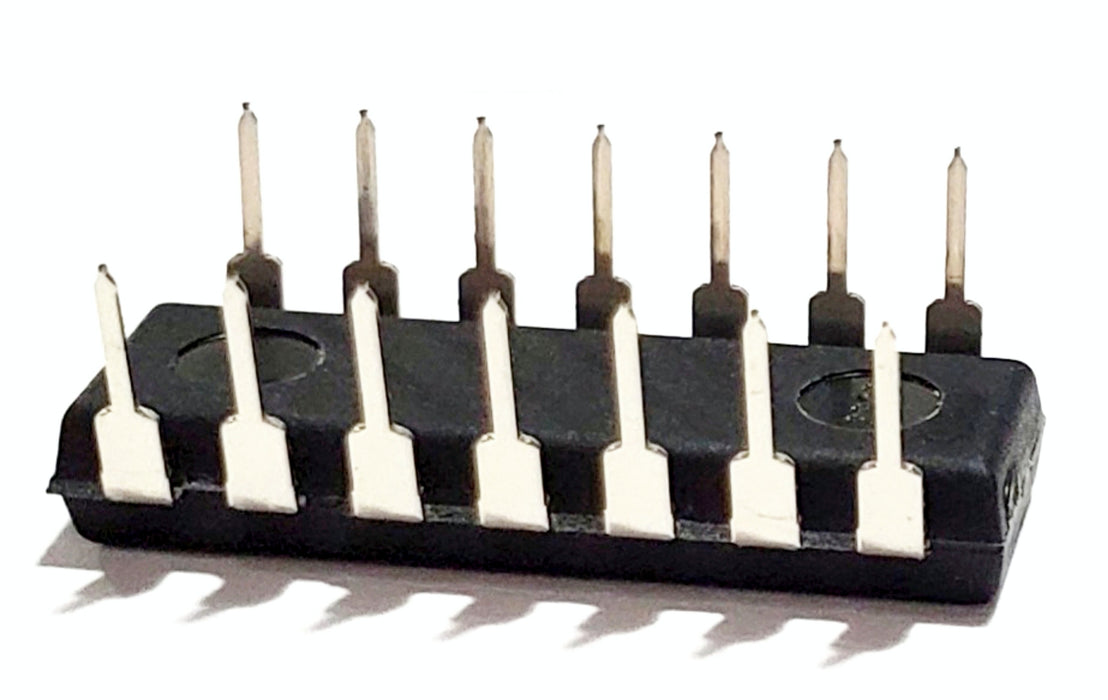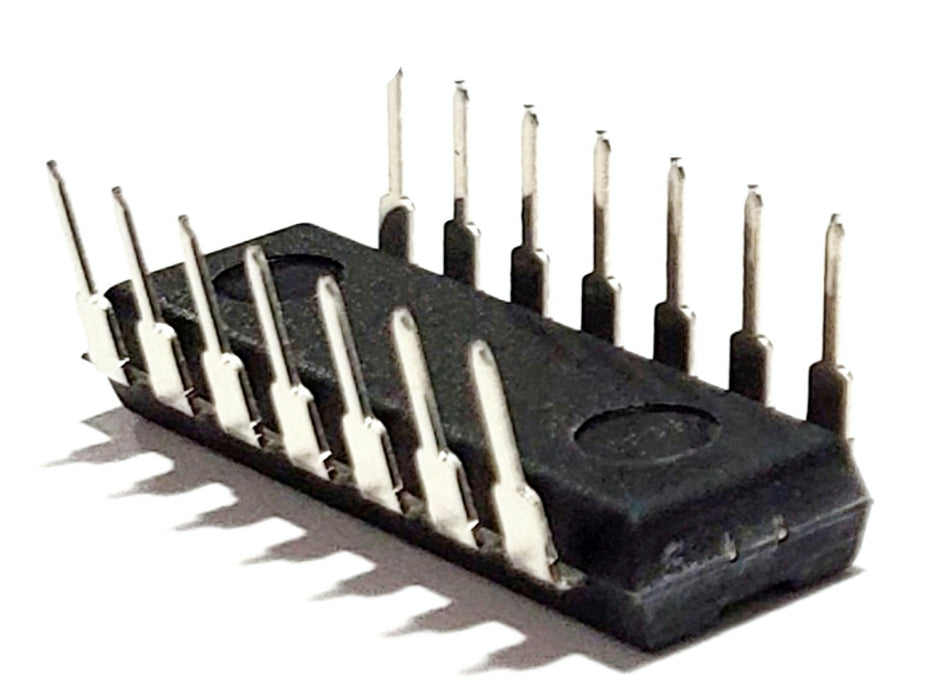 SN74AHCT125N Quadruple Bus Buffer Gates With 3-State Outputs Breadboard-Friendly IC DIP-14
Description:
The SN74AHCT125N devices are quadruple bus buffer gates featuring independent line drivers with 3-state outputs. Each output is disabled when the associated output-enable (OE)\ input is high. When OE\ is low, the respective gate passes the data from the A input to its Y output.
To ensure the high-impedance state during power up or power down, OE\ should be tied to VCC through a pullup resistor; the minimum value of the resistor is determined by the current-sinking capability of the driver.
Included:
This item features:
Inputs Are TTL-Voltage Compatible
Latch-Up Performance Exceeds 250 mA Per JESD 17
ESD Protection Exceeds JESD 22

2000-V Human-Body Model (A114-A)
200-V Machine Model (A115-A)
1000-V Charged-Device Model (C101)
Condition:
New and Authentic Component(s) -

 SN74AHCT125 Quadruple Bus Buffer Gates With 3-State Outputs
Friendly Note: Be mindful of the many, inexpensive, counterfeits available on the market.
General details:
We are expanding on a daily basis. If you do not see the part, or quantity of the part, you are looking for, please, let us know. We will do our best to accommodate you.