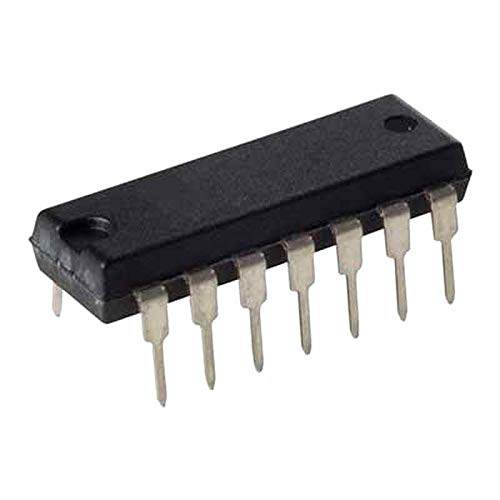 RC4136N RC4136 Quad Operational Amplifier DIP-14
Description:
The RC4136 are quad general-purpose operational amplifiers, with each amplifier electrically similar to the uA741, except that offset null capability is not provided.
The high common-mode input voltage range and the absence of latch-up make these amplifiers ideal for voltage-follower applications. The devices are short-circuit protected and the internal frequency compensation ensures stability without external components.
Included:
This item features:
Continuous Short-Circuit Protection 

 Wide Common-Mode and Differential Voltage Ranges 

No Frequency Compensation Required 

Low Power Consumption 

No Latch-Up Unity-Gain Bandwidth . . . 3 MHz Typ 

Gain and Phase Match Between Amplifiers Designed To Be Interchangeable With Raytheon RC4136, RM4136, and RV4136 

Low Noise . . . 8 nV√Hz Typ
Condition:
New and Authentic Component(s) - RC4136N Quad Operational Amplifier ICs.

Friendly Note: Be mindful of the many, inexpensive, counterfeits available on the market.
General details:
We are expanding on a daily basis. If you do not see the part, or quantity of the part, you are looking for, please, let us know.

 

We will do our best to accommodate you.