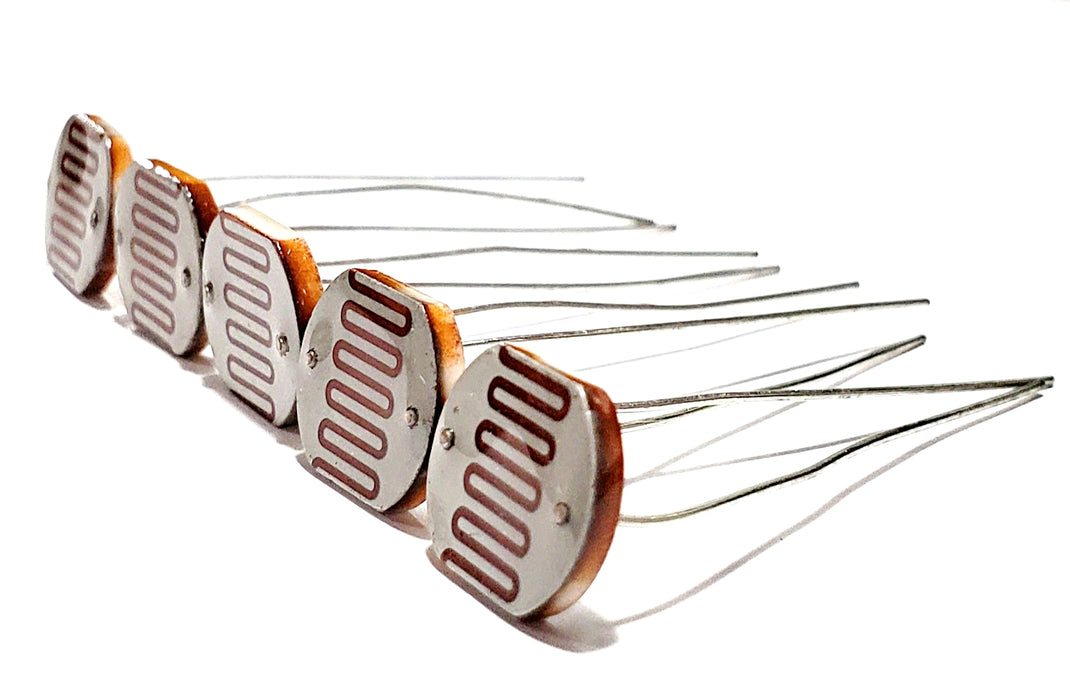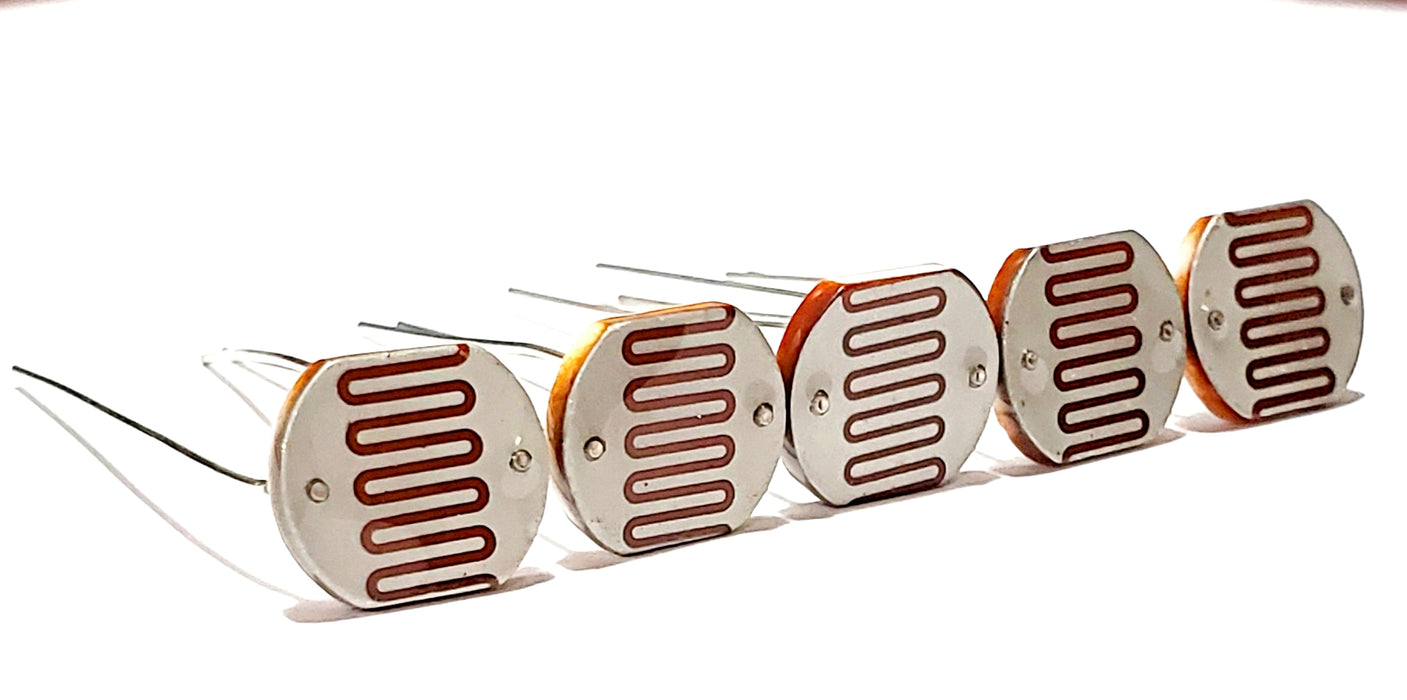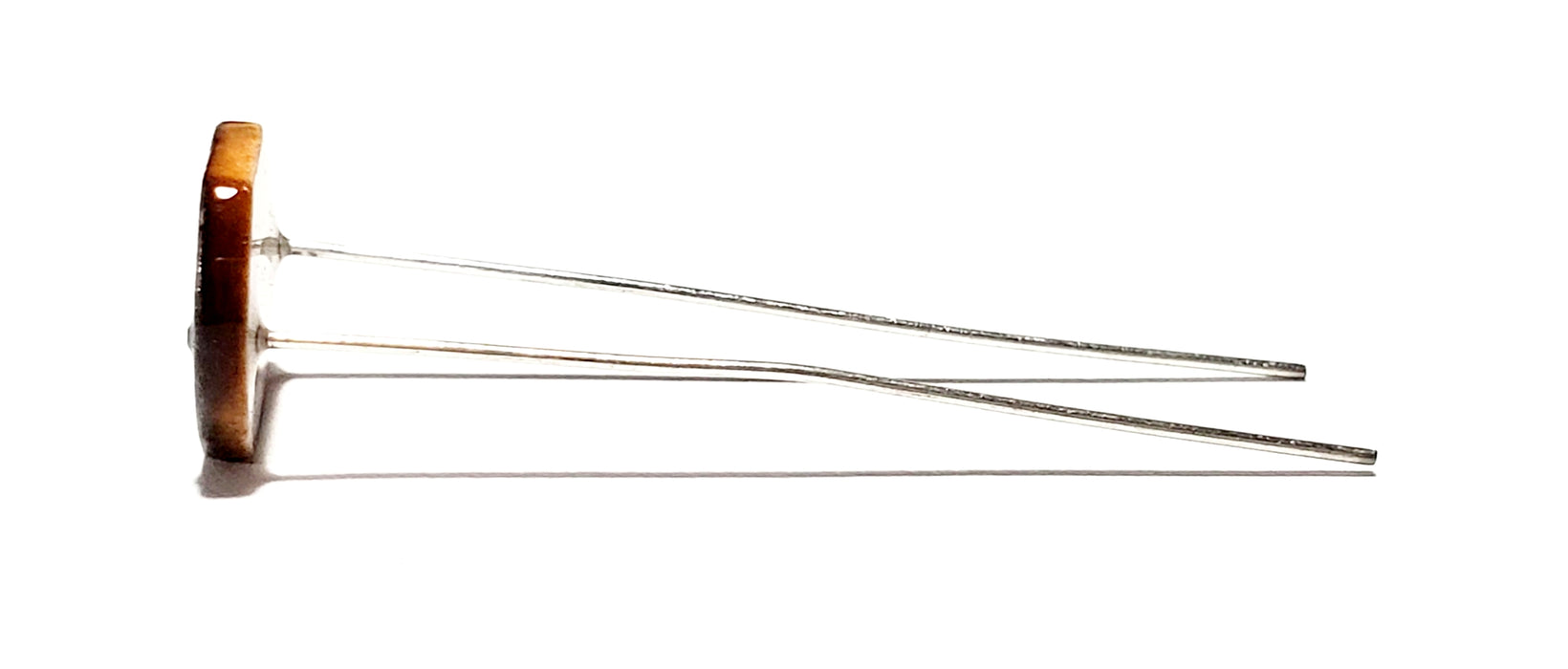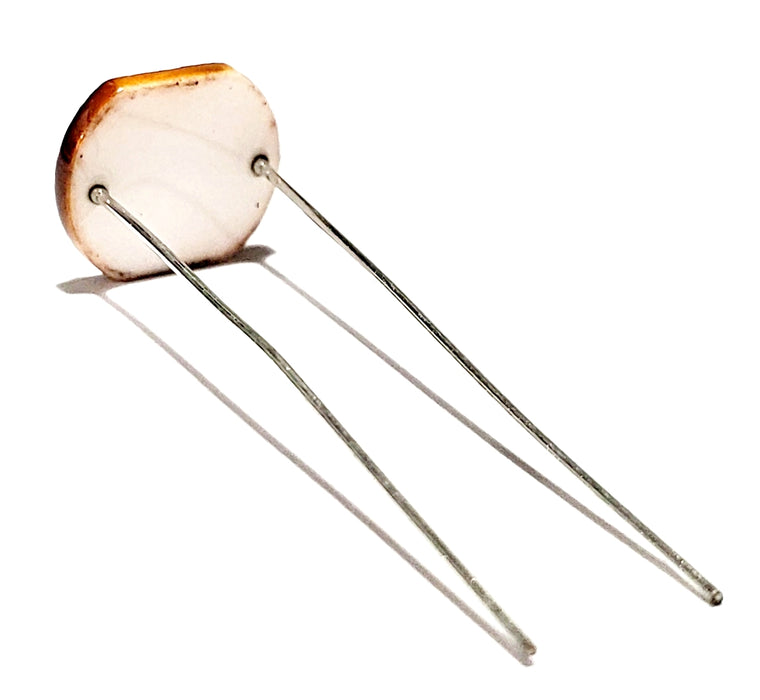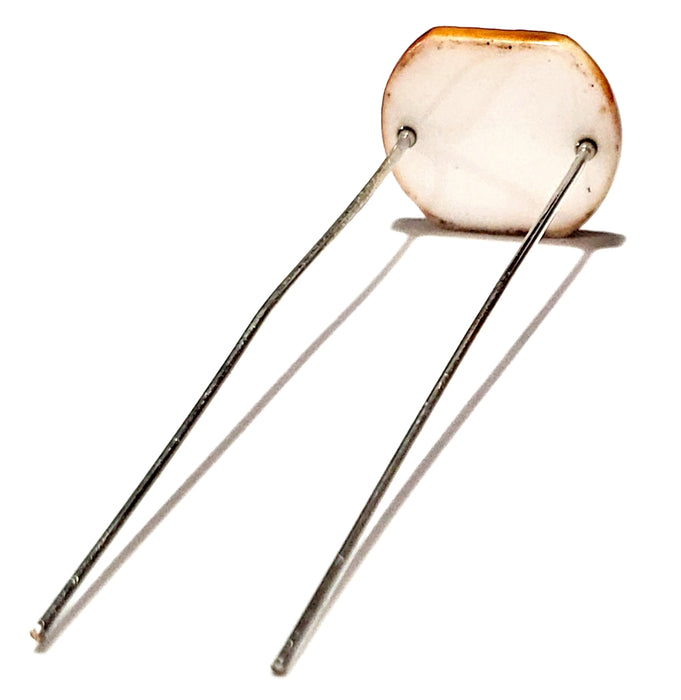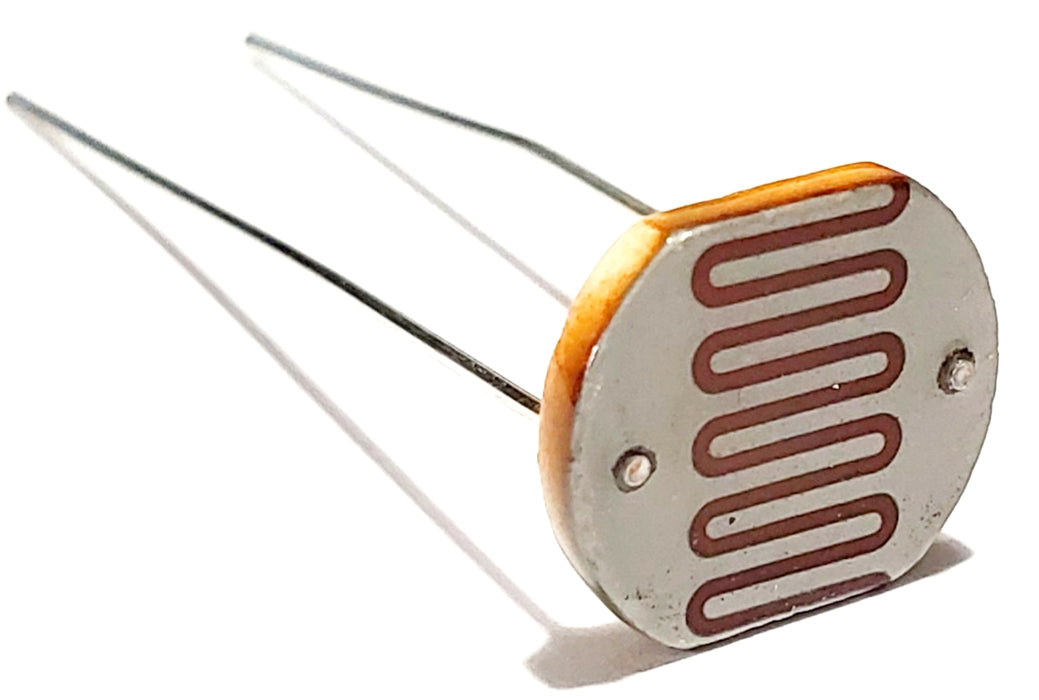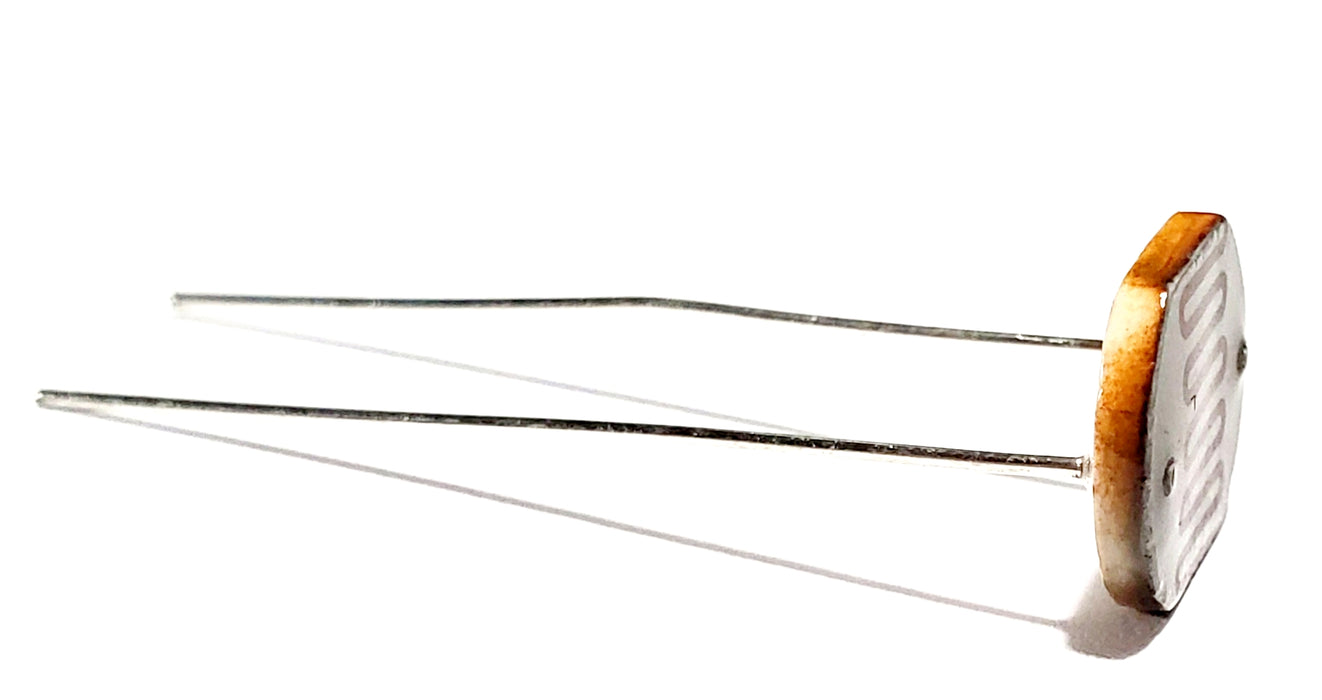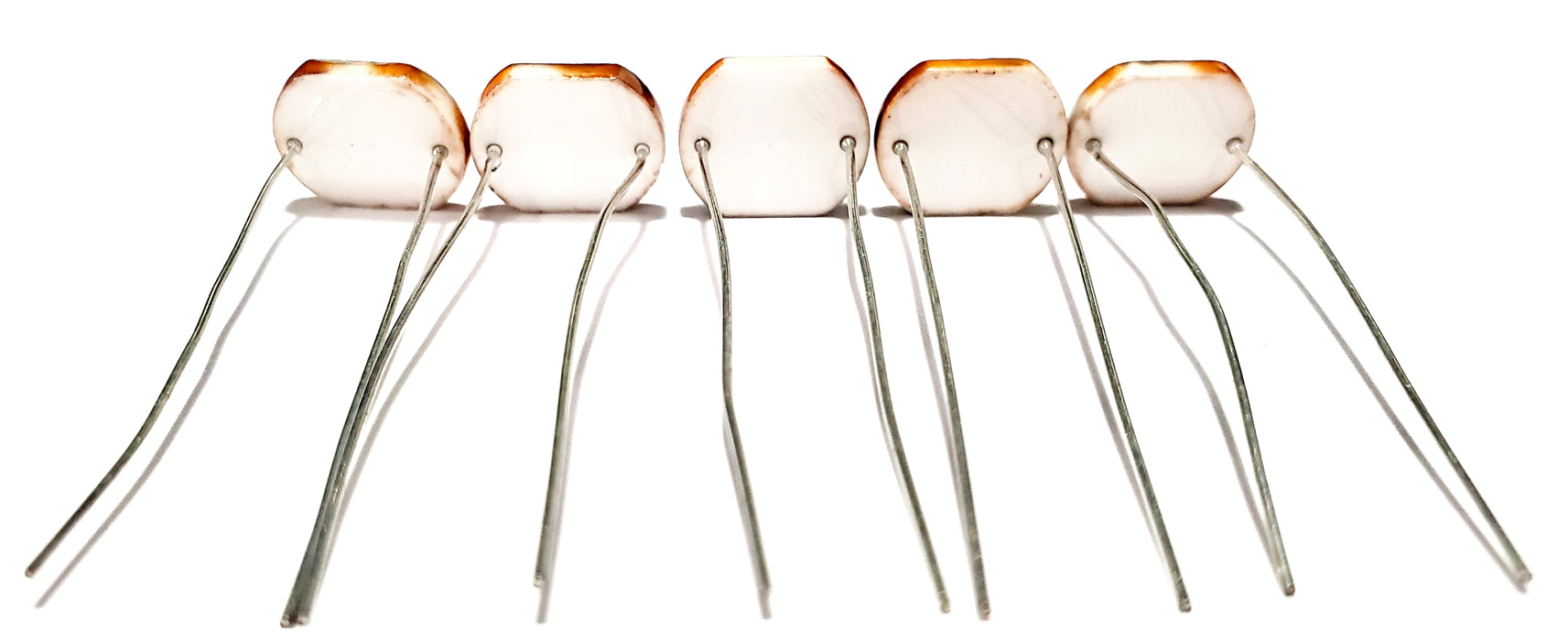 Photoresistor GL12528 12528 Photo Light Sensitive Resistor Light Dependent Resistor 12 mm GM12528
Description:
The resistance of 12mm GL12528 Light Sensitive Photoresistor LDR changes with the change in the ambient light exposed on the surface of the sensor. As the light on the sensor increases then the resistance across the two leads decreases. Light Dependent Resistor is a type of photocell which finds excellent use in light sensing device application, whether it is automatic outdoor light ON/OFF switch or indoor automatic light switch; moreover, the 12mm LDR or photoresistor sensor works best in both light and dark regions. The photo-resistors are a staple of electronics. If you need a way to sense the level of ambient light then there is no easier way to do it without an LDR/photo-resistor.

Two Cadmium Sulphide PhotoConductive Cells with spectral responses similar to that of the human eye. Cell resistance falls with increasing light intensity.

A Photoresistor is a resistor which made of semiconductor material, and the conductance changes with luminance variation. The photoresistor can be manufactured with different figures and illuminated area based on this characteristic. The Photoresistor is widely used in many industries, such as toys, lamps, camera, among numerous other applications.
This item features:
Diameter: 12 mm

No. of pins: 2

Type of mounting: PCB Through Hole

Maximum Operating Temperature: +70˚C (Approx.)

Dark resistance: 1-20MΩ

Spectral peak: 560nm

Maximum voltage: 250 VDC

Maximum wattage: 200 mW

Light resistance (10 Lux): 10-20 KΩ

Dark resistance: 2 MΩ

Resistance illumination: 3

Response time: 20ms (Rise), 30ms (Down)
Condition:
New and Authentic Component(s) - Juried Engineering 12mm GL12528 Light Sensitive Photoresistor LDR.

Friendly Note: Be mindful of the many, inexpensive, counterfeits available on the market.
General details:
We are expanding on a daily basis. If you do not see the part, or quantity of the part, you are looking for, please, let us know.

 

We will do our best to accommodate you.