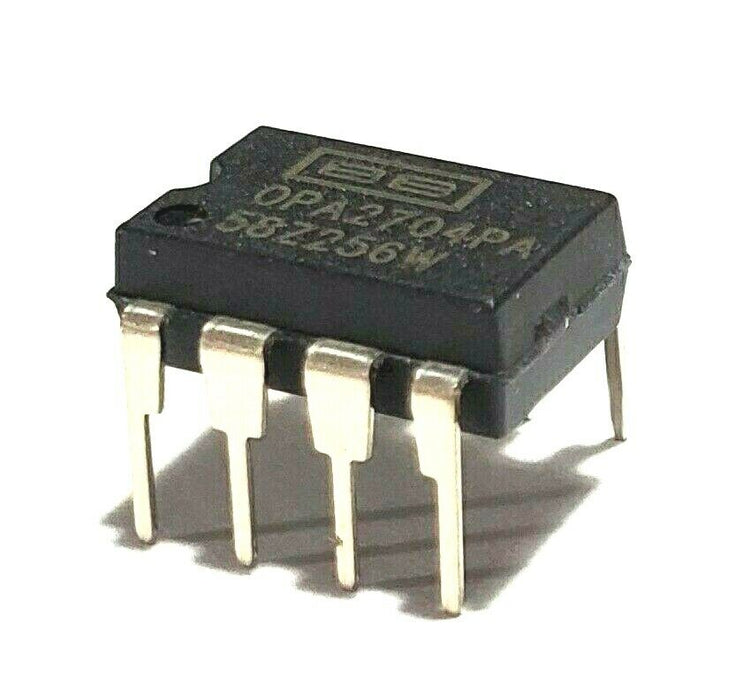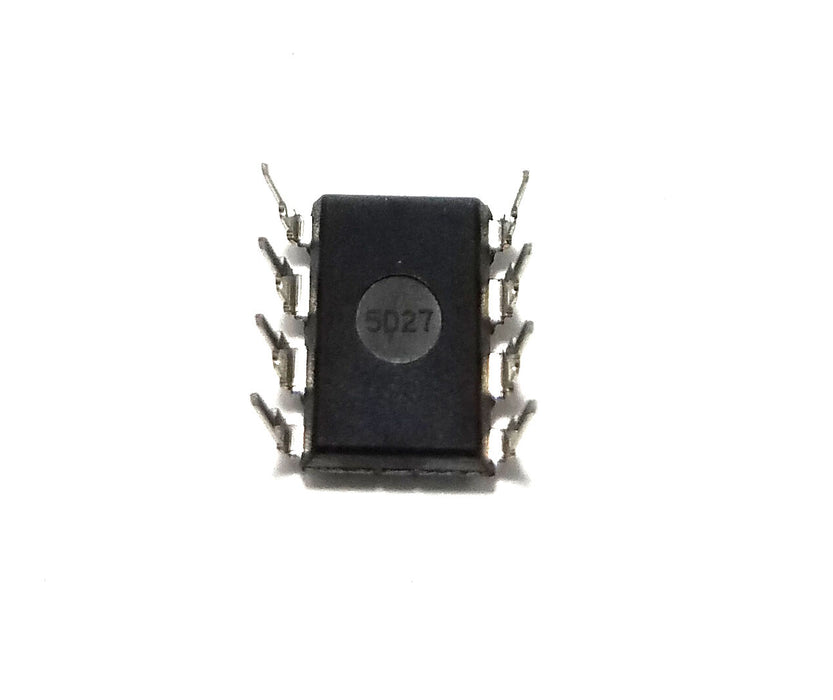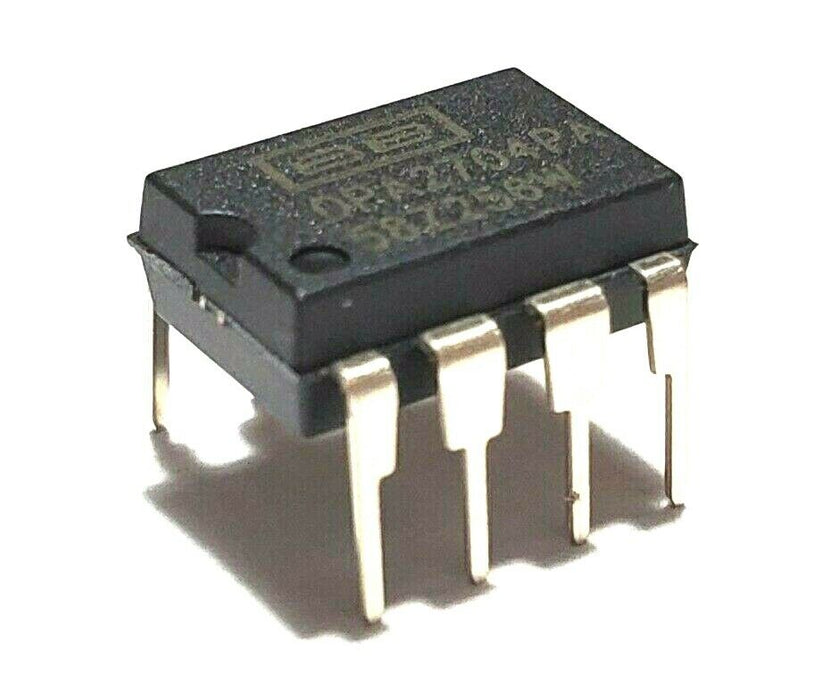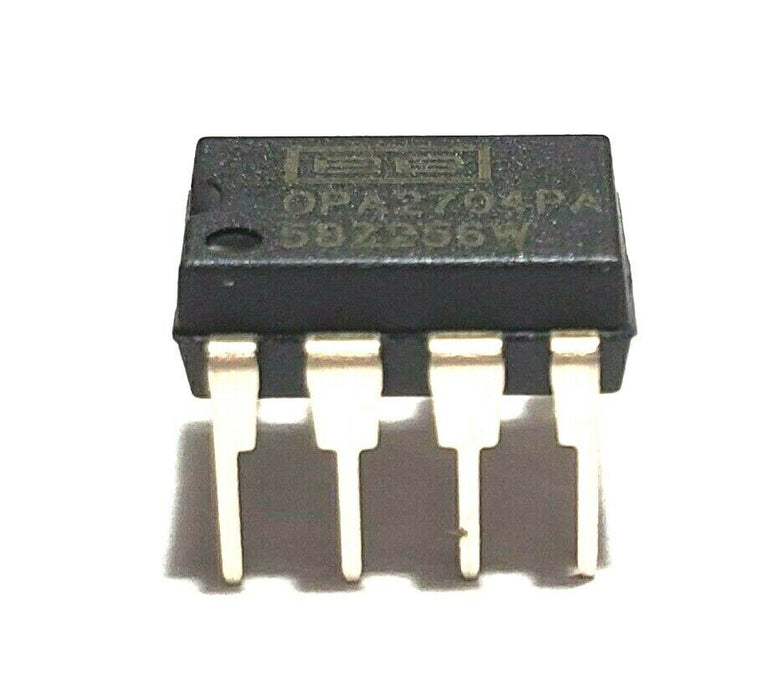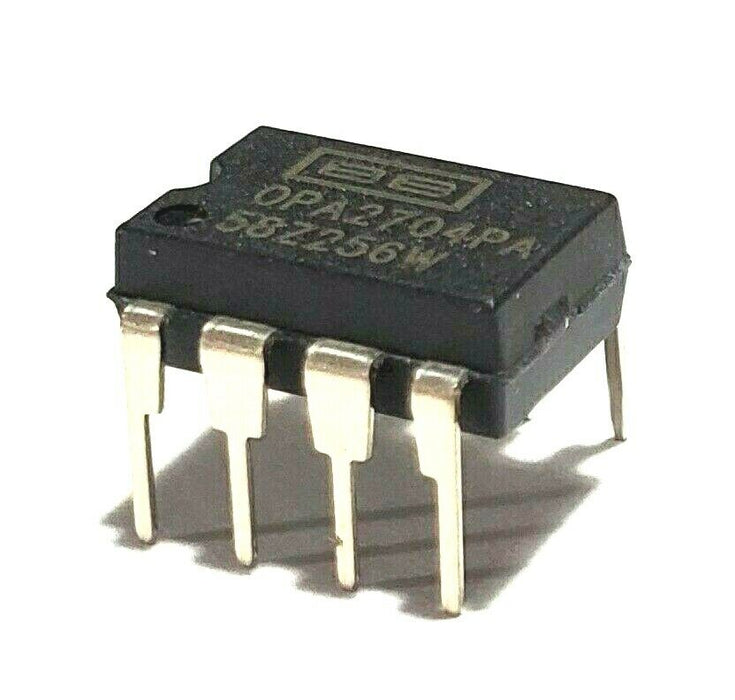 OPA2704PA OPA2704 Dual 12V 3MHz, CMOS, rail-to-rail I/O Op Amp
Description:
The OPA2704 op amps are optimized for applications requiring rail-to-rail input and output swing. Single, dual, and quad versions are offered in a variety of packages. While the quiescent current is less than 200uA per amplifier the OPA2704 is optimized for gains of 5 or greater and provides 3MHz GBW and 3V/us slew rate.
The OPA2704 series are fully specified and guaranteed over the supply range of ±2V to ±6V. Input swing extends 300mV beyond the rail and the output swings to within 40mV of the rail.
Included:
This item features:
RAIL-TO-RAIL INPUT AND OUTPUT
WIDE SUPPLY RANGE: 
Single Supply: 4V to 12V 
Dual Supplies: ±2 to ±6
LOW QUIESCENT CURRENT: 160uA
FULL-SCALE CMRR: 90dB
LOW OFFSET: 160uV
HIGH SPEED: 3MHz, 3V/us
LOW INPUT BIAS CURRENT: 1pA
APPLICATIONS

AUTOMOTIVE APPLICATIONS: 
Audio, Sensor Applications, Security Systems
PORTABLE EQUIPMENT
ACTIVE FILTERS
TRANSDUCER AMPLIFIER
TEST EQUIPMENT
DATA ACQUISITION
 Condition:
New and Authentic Component(s) - Burr Brown OPA2704PA Dual 12V, 3MHz, CMOS, rail-to-rail I/O Operational Amplifiers.
Friendly Note: Be mindful of the many, inexpensive, counterfeits available on the market.
General details:
We are expanding on a daily basis. If you do not see the part, or quantity of the part, you are looking for, please, let us know. We will do our best to accommodate you.