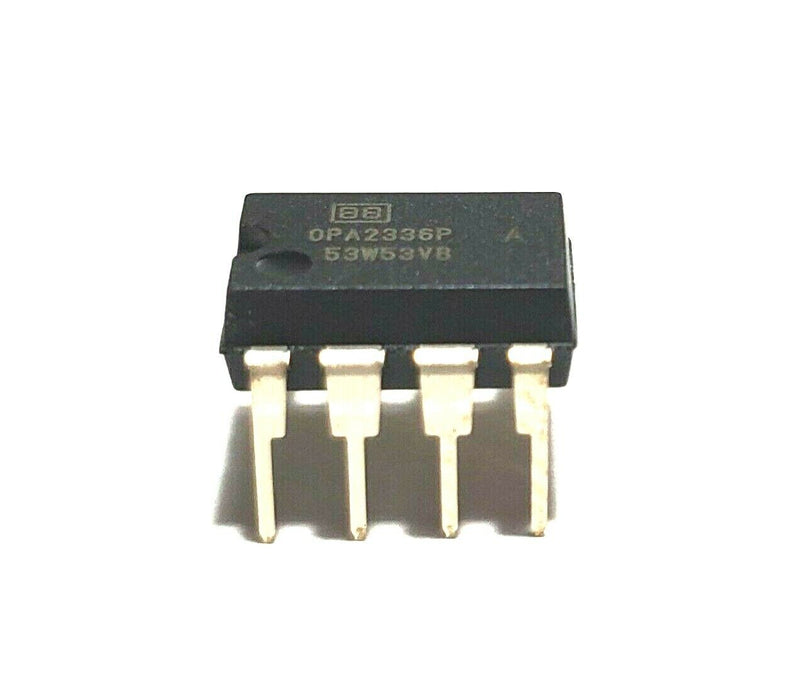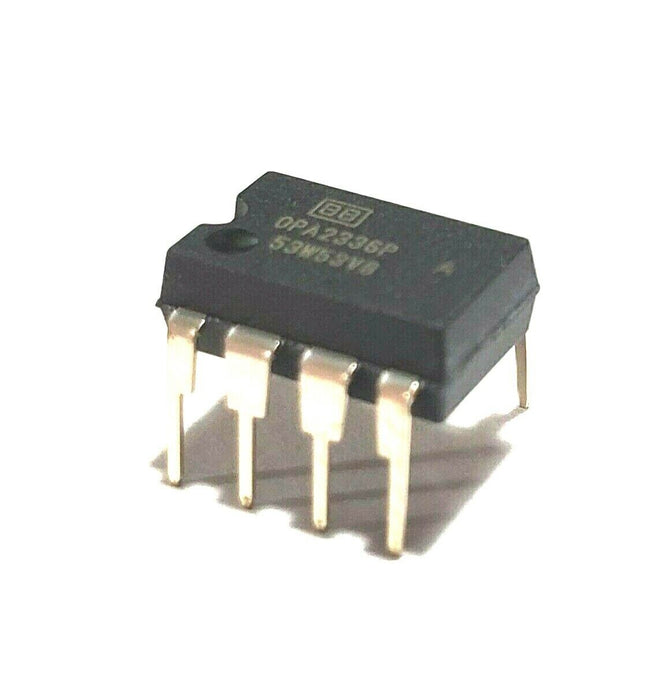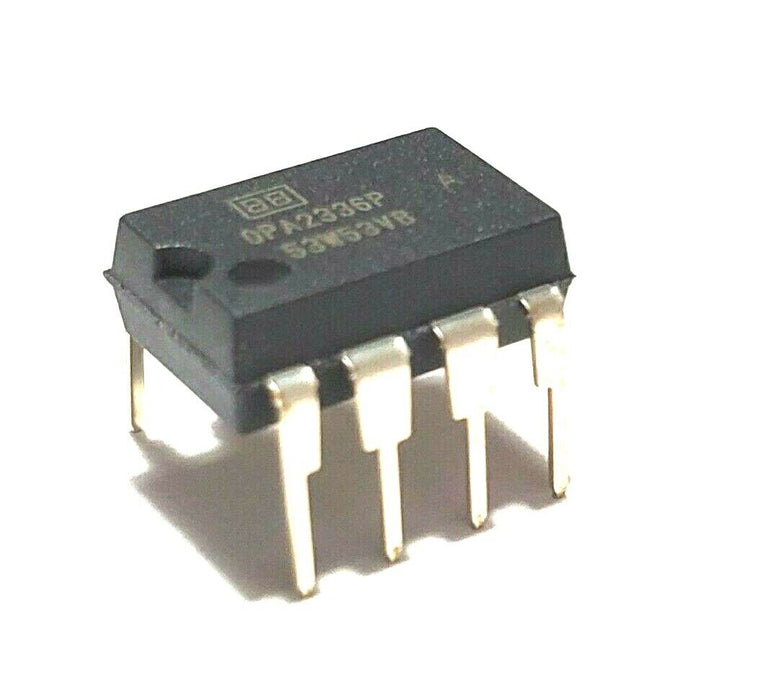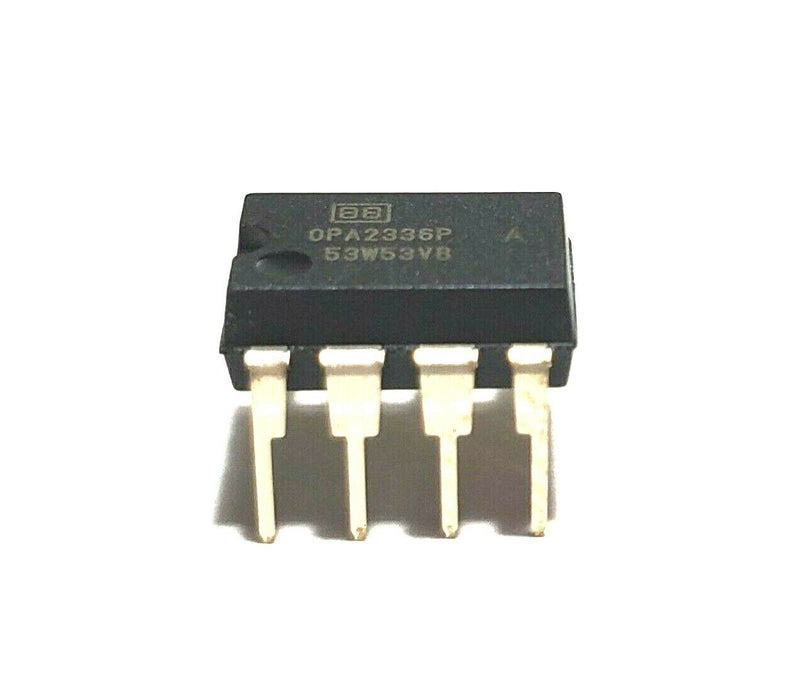 OPA2336PA OPA2336 Single-Supply MicroPower CMOS Op Amp MicroAmp
Description:
The OPA2336 microPower CMOS operational amplifiers are designed for battery-powered applications. They operate on a single supply with operation as low as 2.1V. The output is rail-to-rail and swings to within 3mV of the supplies with a 100k
 load. The common-mode range extends to the negative supply ideal for single-supply applications.
In addition to small size and low quiescent current (20µA/amplifier), they feature low offset voltage (125µV max), low input bias current (1pA), and high open-loop gain (115dB). The OPA2336 features completely independent circuitry for lowest crosstalk and freedom from interaction between channels.
Included:
This 
item features:
SINGLE-SUPPLY OPERATION
RAIL-TO-RAIL OUTPUT (within 3mV)
microPOWER: I

Q

 = 20µA/Amplifier
micro SIZE PACKAGES
LOW OFFSET VOLTAGE: 125µV max
SPECIFIED FROM V

S

 = 2.3V to 5.5V
SINGLE, DUAL, AND QUAD VERSIONS
APPLICATIONS

BATTERY-POWERED INSTRUMENTS
PORTABLE DEVICES
HIGH-IMPEDANCE APPLICATIONS
PHOTODIODE PRE-AMPS
PRECISION INTEGRATORS
MEDICAL INSTRUMENTS
TEST EQUIPMENT
Condition:
New and Authentic Component(s) - OPA2336PA

 

Single-Supply MicroPower CMOS Operational Amplifiers MicroAmplifier Series

 

Operational Amplifiers.



Friendly Note: Be mindful of the many, inexpensive, counterfeits available on the market.



General details:  



We are expanding on a daily basis. If you do not see the part, or quantity of the part, you are looking for, please, let us know. We will do our best to accommodate you.