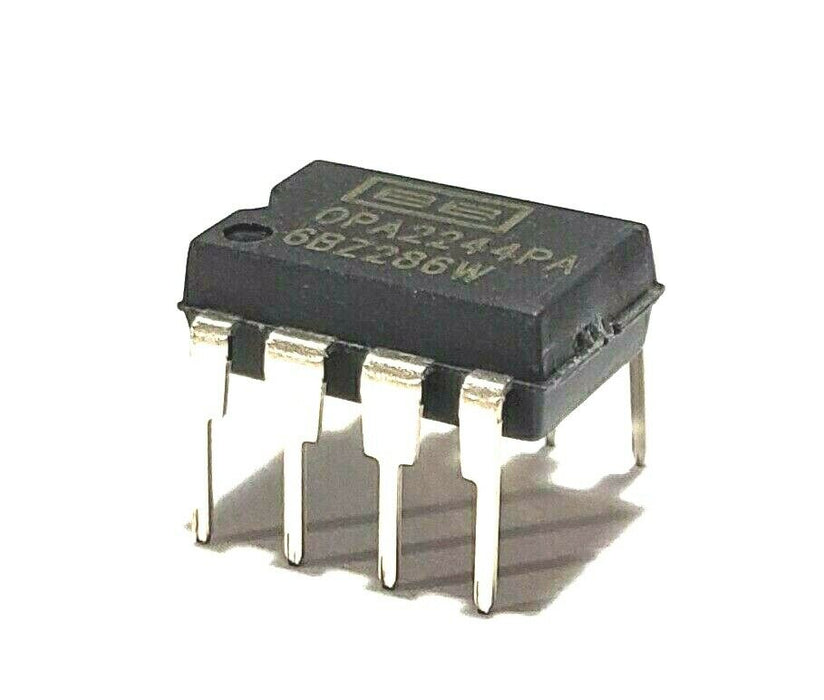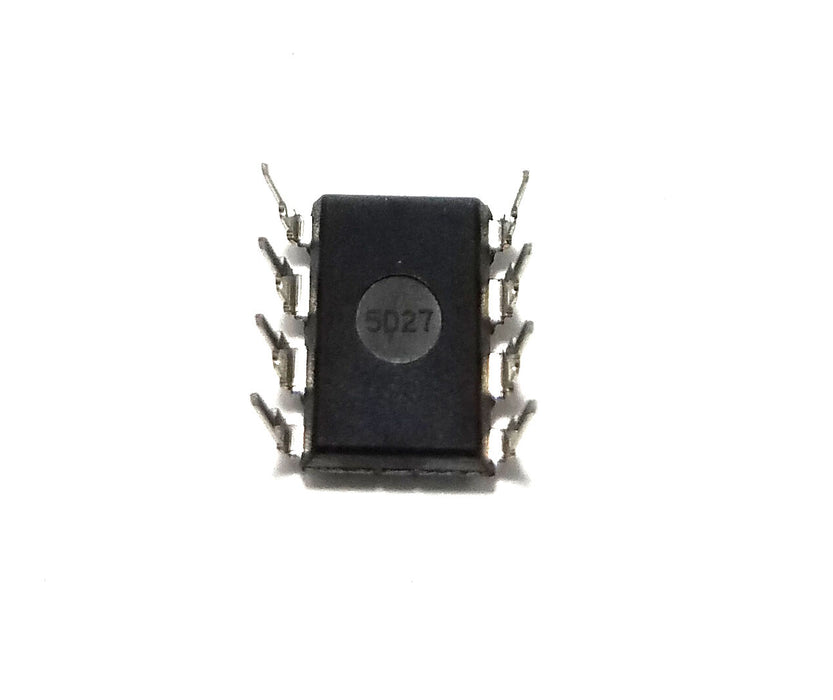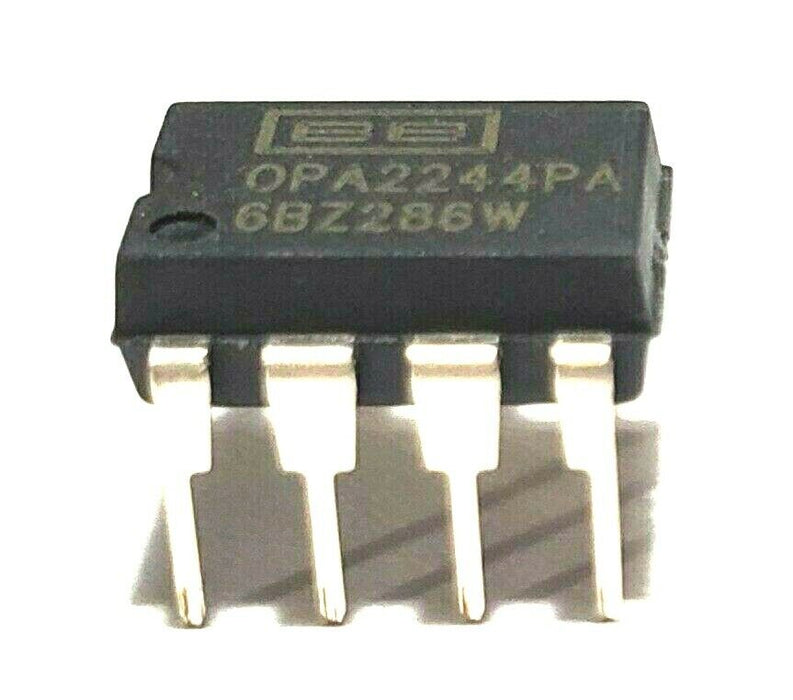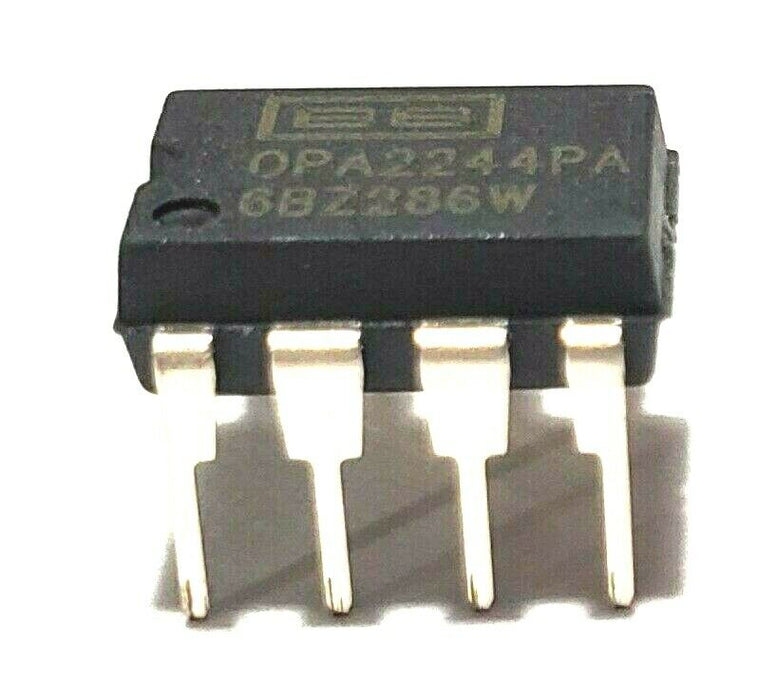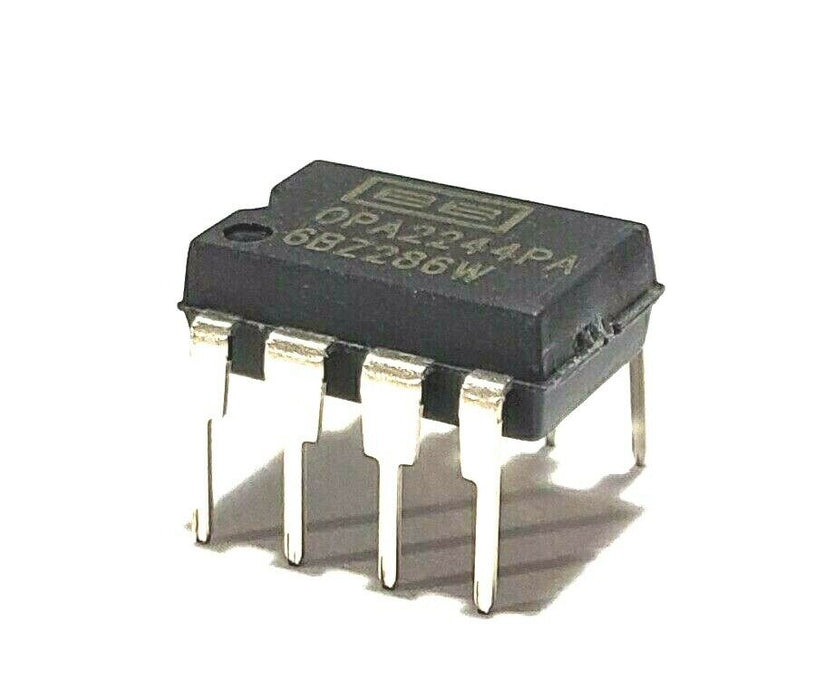 OPA2244PA OPA2244 2-channel MicroPower single-supply Op Amp
The OPA2244 op amps are designed for very low quiescent current (50¼/channel), yet achieve excellent bandwidth. Ideal for battery powered and portable instrumentation, all versions are offered in micro packages for space-limited applications. The dual and quad versions feature completely independent circuitry for lowest crosstalk and freedom from interaction, even when overdriven or overloaded.
The OPA2244 is easy to use and free from phase inversion and overload problems found in some other op amps. These amplifiers are stable in unity gain and excellent performance is maintained as they swing to their specified limits. They can be operated from single (+2.2V to +36V) or dual supplies (±1.1V to ±18V). The input common-mode voltage range includes ground ideal for many single supply applications. All versions have similar performance. However, there are some differences, such as common-mode rejection. All versions are interchangeable in most applications.
Included:
This 
item features:
Micro

POWER: I

Q 

= 50

¼

A/channel 

SINGLE SUPPLY OPERATION

WIDE BANDWIDTH: 430kHz

WIDE SUPPLY RANGE: 

Single Supply: 2.2V to 36V Dual Supply: 

±

1.1V to 

±

18V
Condition:
New and Authentic Component(s) - OPA2244PA

 

2-channel MicroPower single-supply operational amplifier Microamplifier series

 

Operational Amplifiers.




Friendly Note: Be mindful of the many, inexpensive, counterfeits available on the market.

General details:  




We are expanding on a daily basis. If you do not see the part, or quantity of the part, you are looking for, please, let us know. We will do our best to accommodate you.