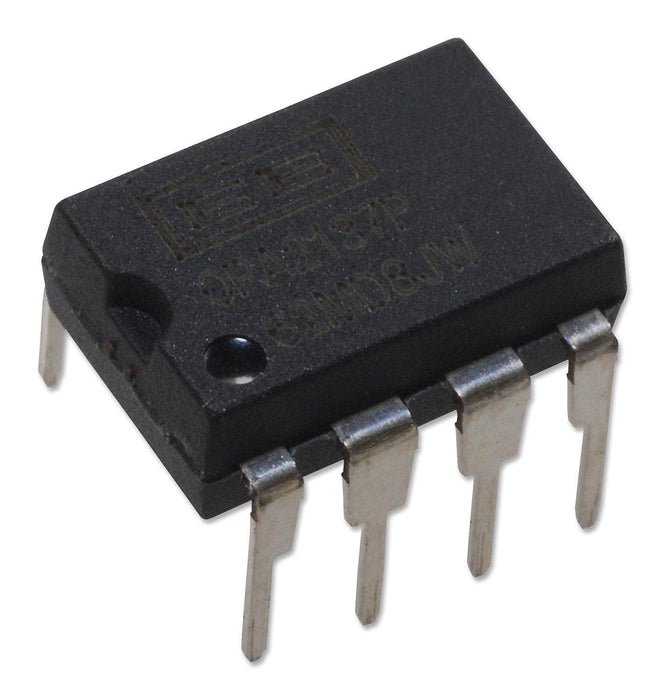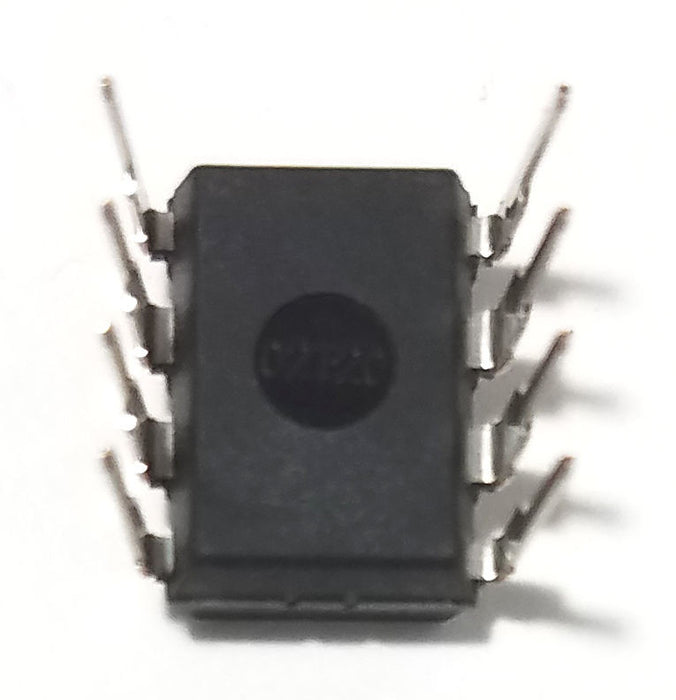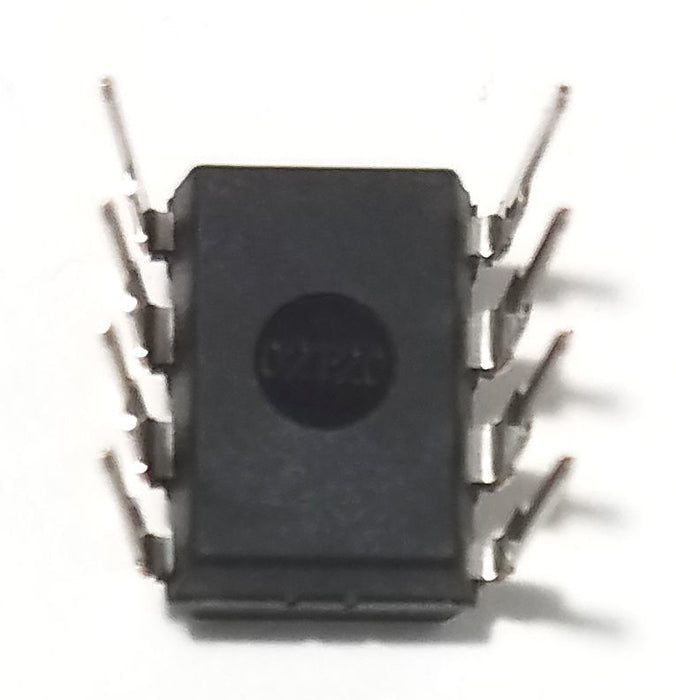 OPA2137P OPA2137 - Dual FET Operational Amplifier
Description:
The OPA2137 FET-input operational amplifiers are designed for low input bias current (5pA), low quiescent currrent (220μA/channel), and high open-loop gain (94dB). Either single (+4.5V to +36V) or dual (±2.25 to ±18V) supplies can be used. The input common-mode voltage range includes the positive supply—suitable for many single-supply applications.
The OPA2137 op amps are easy to use and free from phase inversion and overload problems found in some FET-input amplifiers. High performance, including linearity, is maintained as the amplifiers swing to their specified limits. In addition, the combination of high slew rate (3.5V/μs) and wide bandwidth (1MHz) provide fast settling time assuring good dynamic response.
Included:
This item features:
FET INPUT: IB= 5pA

LOW OFFSET VOLTAGE: 1.5mV

WIDE SUPPLY RANGE: ±2.25V to ±18V

LOW QUIESCENT CURRENT: 220μA/channel

EXCELLENT SPEED/POWER: 1MHz

INPUT TO POSITIVE SUPPLY
Condition:
New. New and Authentic Component(s) - 2137P

Dual FET-Input, Wide Bandwidth Operational Amplifier

 IC.
Friendly Note: Be mindful of the many, inexpensive, counterfeits available on the market.
General details:  

We are expanding on a daily basis. If you do not see the part, or quantity of the part, you are looking for, please, let us know. We will do our best to accommodate you.