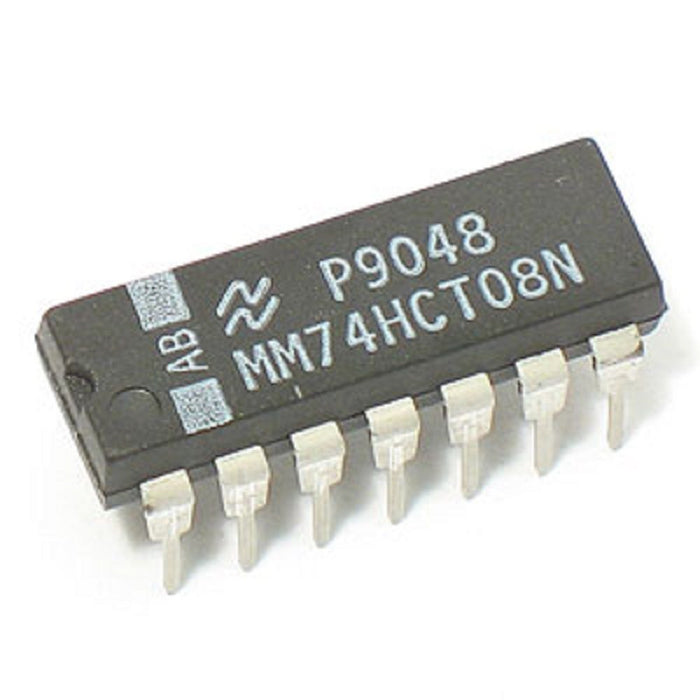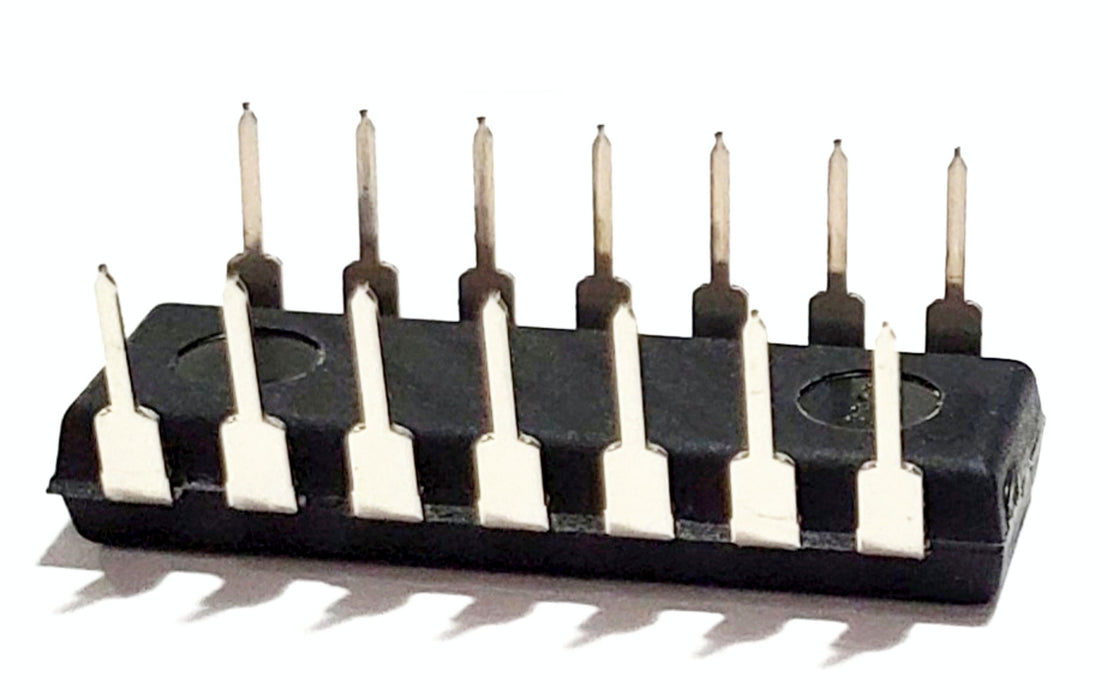 MM74HCT08N 74HCT08N 74HCT08 - Quad 2-Input AND Gate
Description:
The 74HCT08 provides provides four independent 2-input AND gates with standard push-pull outputs. The device is designed for operation with a power supply range of 4.5V to 5.5V. The 74HCT08 is a logic function fabricated by using advanced silicon-gate CMOS technology which provides the inherent benefits of CMOS--low quiescent power and wide power supply range.
This device is input and output characteristic and pinout compatible with standard 74LS logic families. All inputs are protected from static discharge damage by internal diodes to VCC and ground. MM74HCT devices are intended to interface between TTL and NMOS components and standard CMOS devices. These parts are also plug-in replacements for LS-TTL devices and can be used to reduce power consumption in existing designs.
Included:
This item features:
TTL, LS pin-out and threshold compatible
Fast switching: tPLH , tPHL 12 ns (typ)
Low power: DC
High fan-out, 10 LS-TTL loads
Condition:
New and Authentic Component(s) - MM74HCT08N Quad 2-Input AND Gate IC.

Friendly Note: Be mindful of the many, inexpensive, counterfeits available on the market.
General details:
We are expanding on a daily basis. If you do not see the part, or quantity of the part, you are looking for, please, let us know. We will do our best to accommodate you.