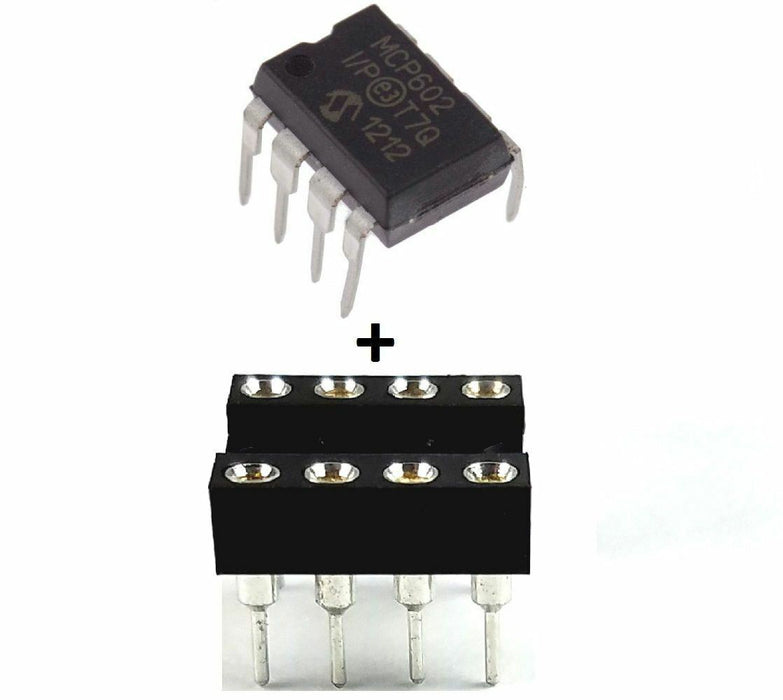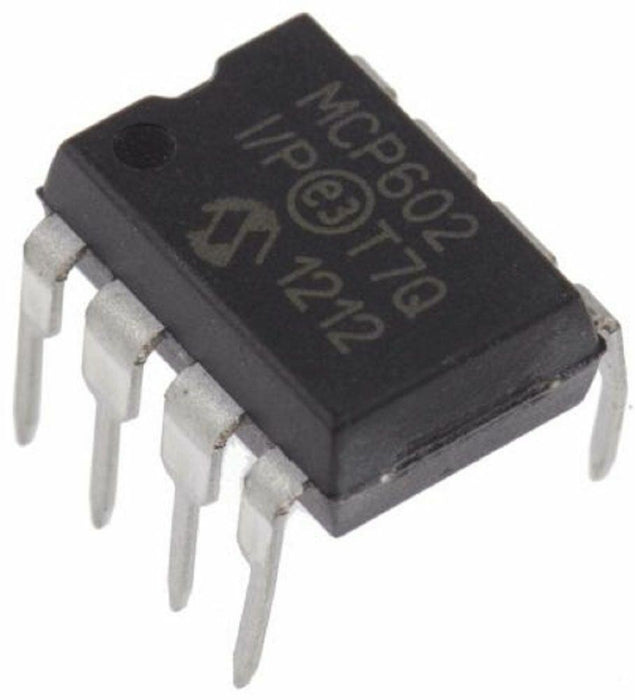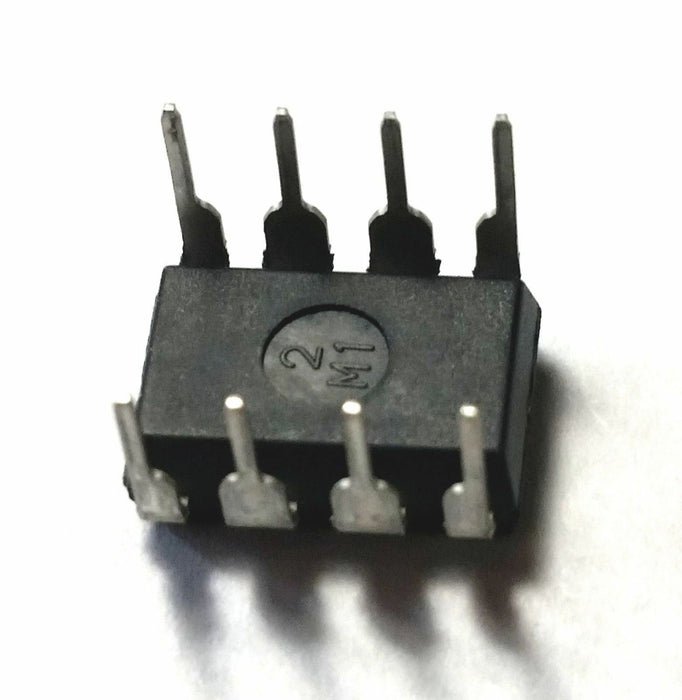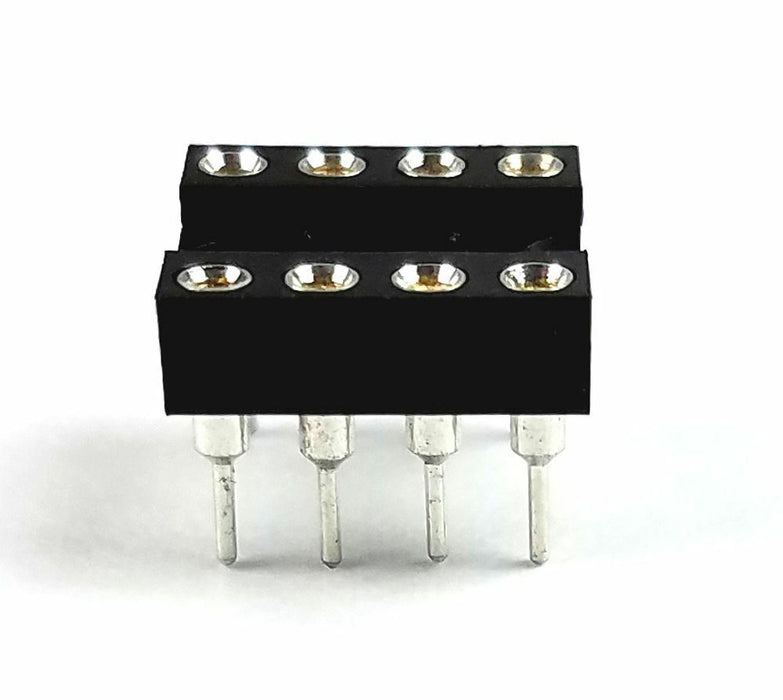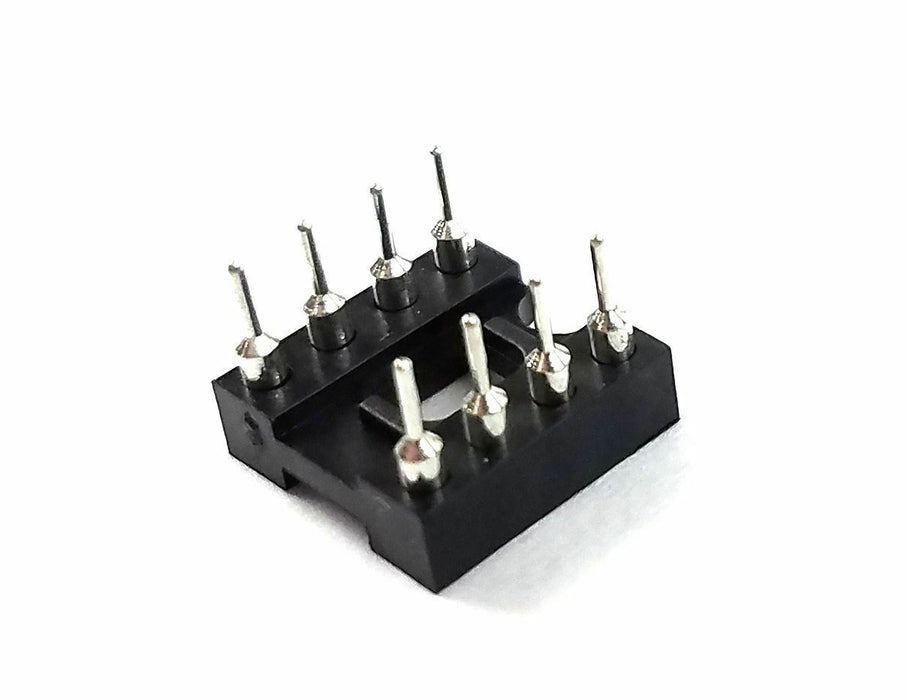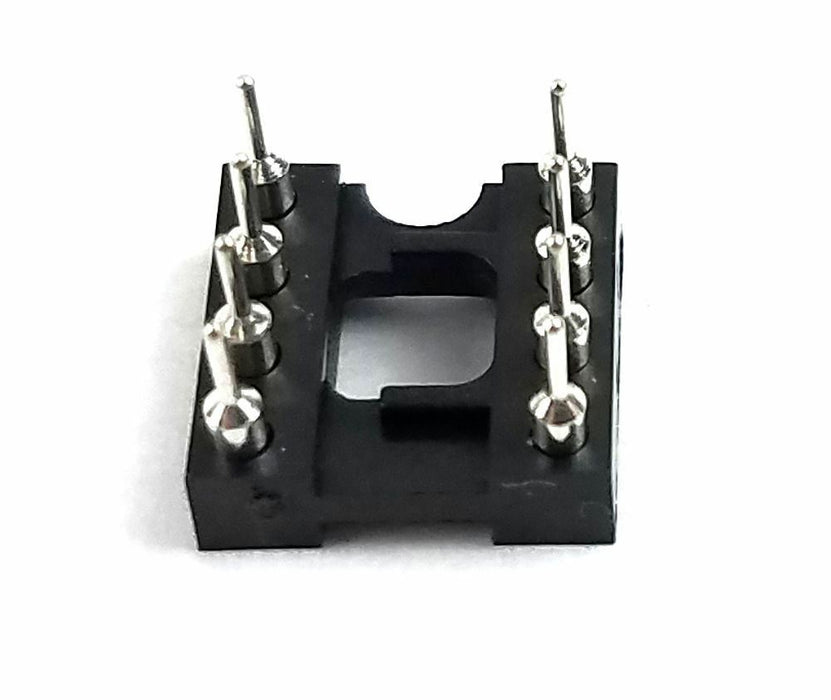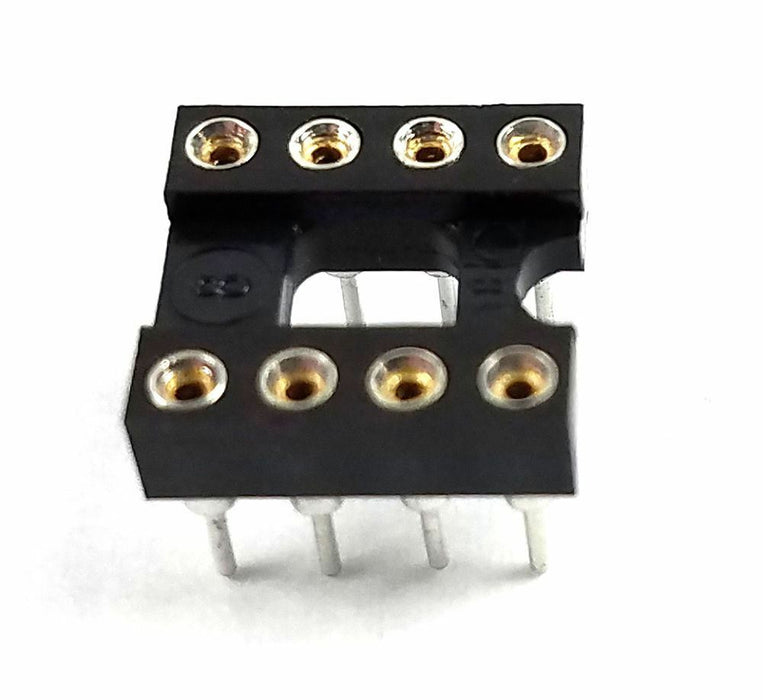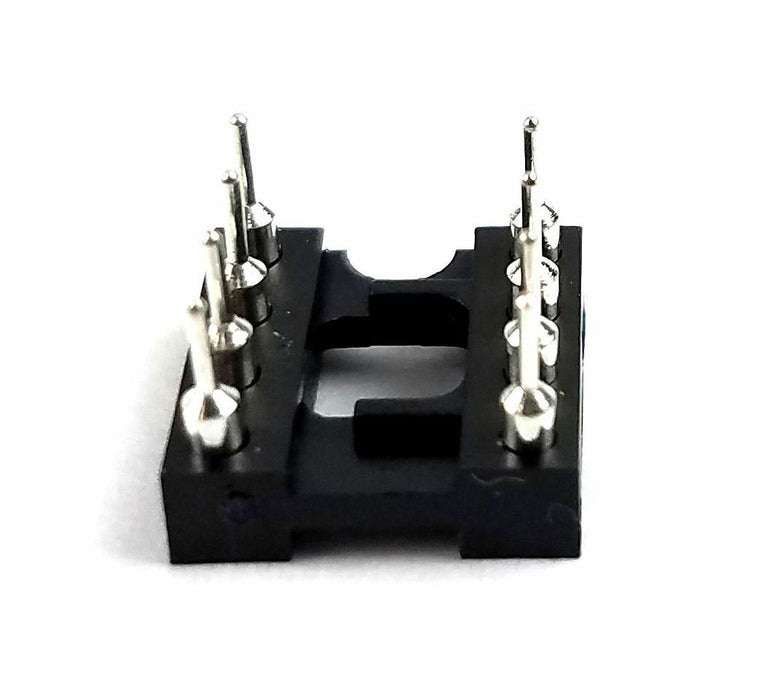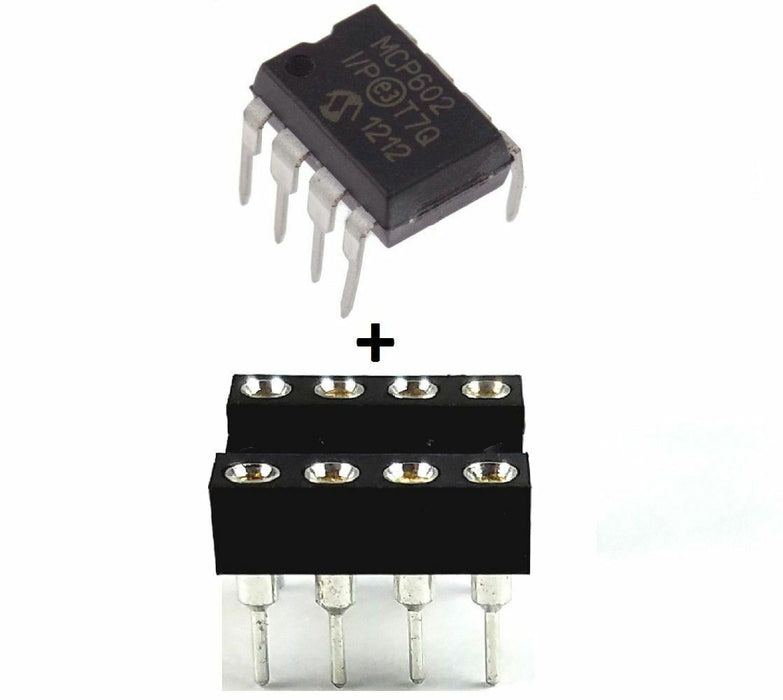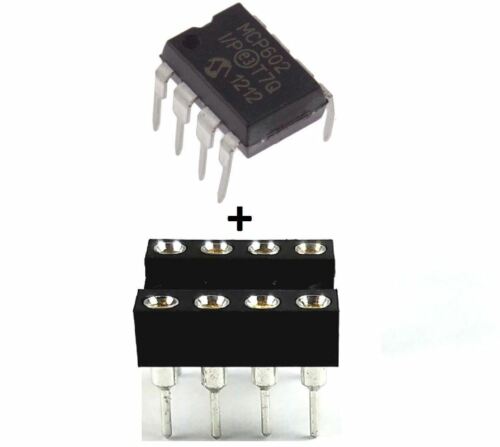 MCP602-I/P MCP602 + Socket - Single Supply Dual CMOS Op Amp IC
Description:
The MCP602  operational amplifiers (op amps) utilize an advanced CMOS technology, which provides low bias current, high speed operation, high open-loop gain and rail-to-rail output swing. This product offering operates with a single supply voltage that can be as low as 2.7V, while drawing less than 325µA of quiescent current. In addition, the common-mode input voltage range goes 0.3V below ground, making these amplifiers ideal for single supply operation. These devices are appropriate for low-power battery operated circuits due to the low quiescent current, for A/D Converter driver amplifiers because of their wide bandwidth, or for anti-aliasing filters by virtue of their low input bias current.
Included:
MCP602-I/P5
8-Pin DIP Sockets with Machined Contact Pins
This item features:
Specifications rated from 2.7V to 5.5V supplies
Rail-to-rail swing at output
Common-mode input swing below ground
2.8MHz GBWP
Unity gain stable
Low power IDD = 325µA max
Industrial temperature range (-40°C to 85°C)
Condition:
New and Authentic Component(s) - MCP602-I/P Single Supply Dual CMOS Operational Amplifiers & 8-Pin DIP Sockets with Machined Contact Pins.
Friendly Note:

 

Be mindful of the many, inexpensive, counterfeits available on the market.

 

General details:

We are expanding on a daily basis. If you do not see the part, or quantity of the part, you are looking for, please, let us know. We will do our best to accommodate you.