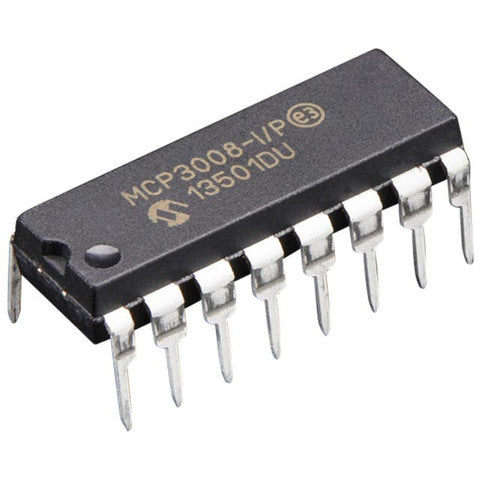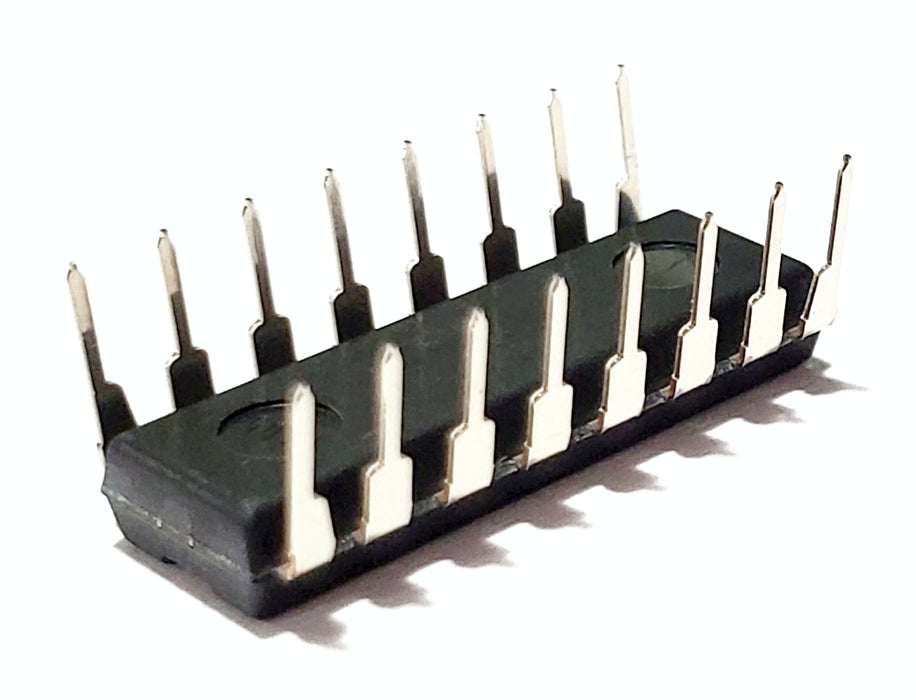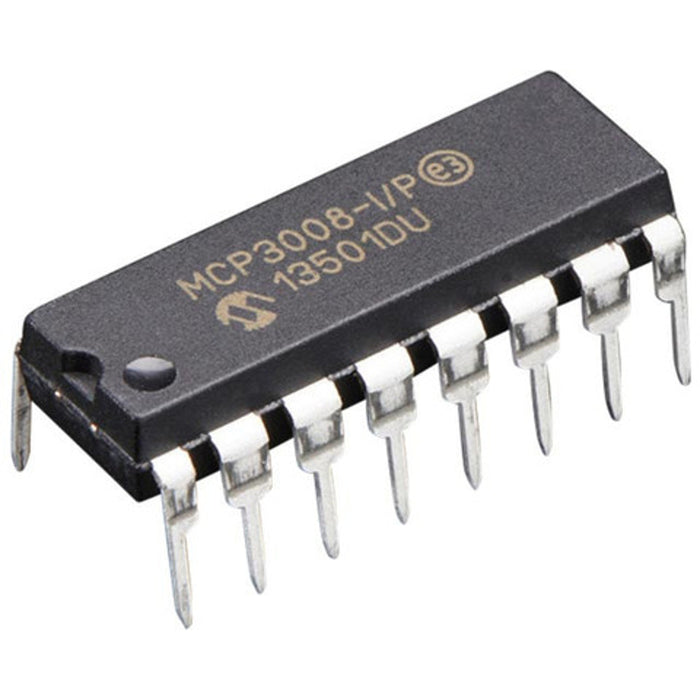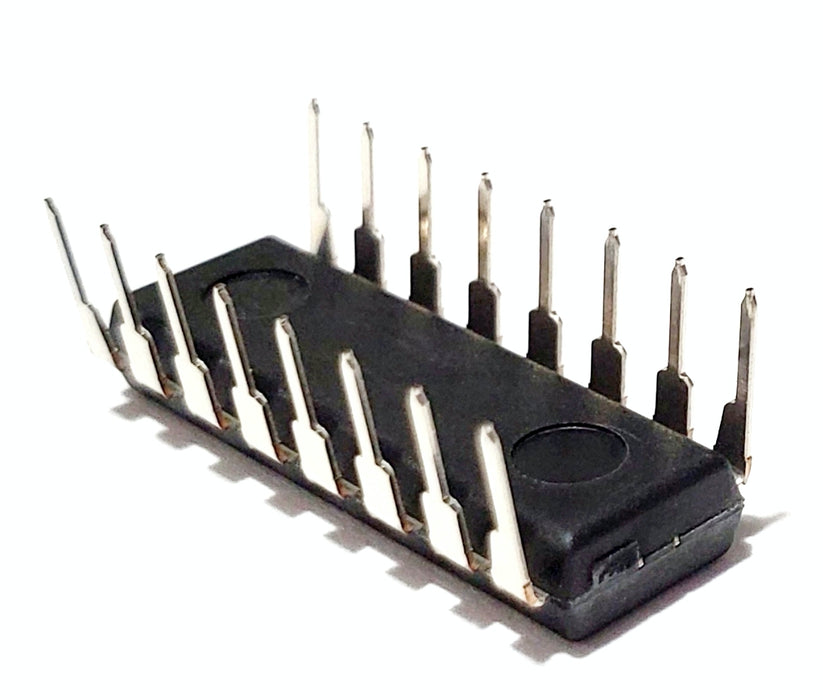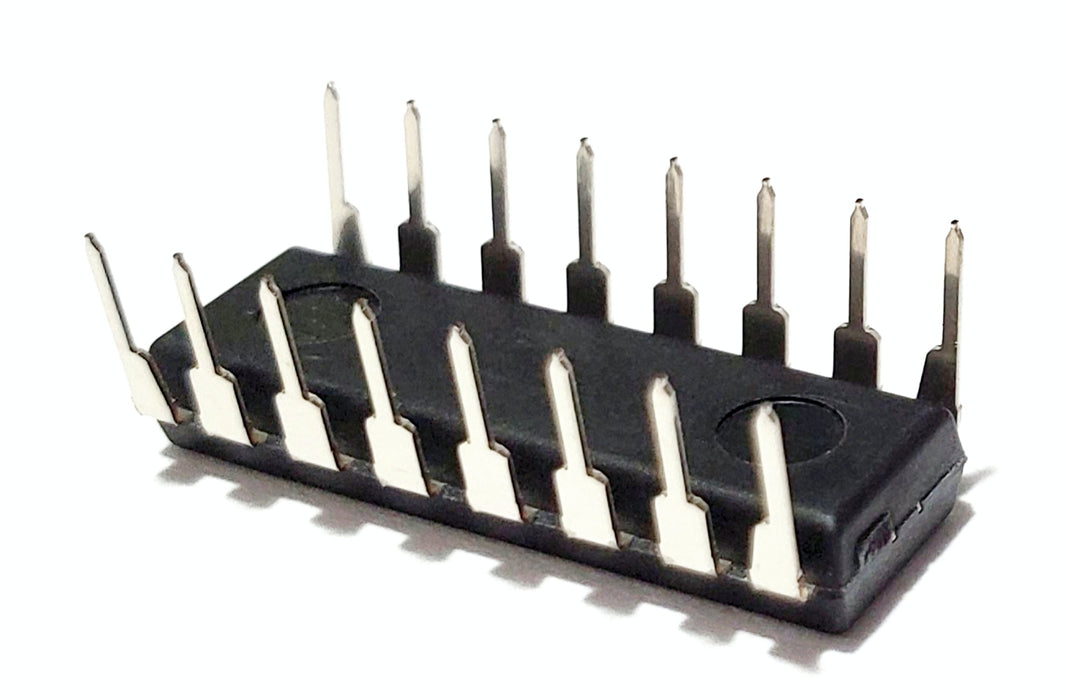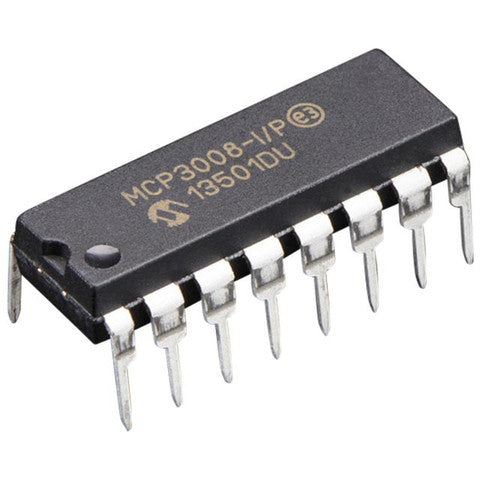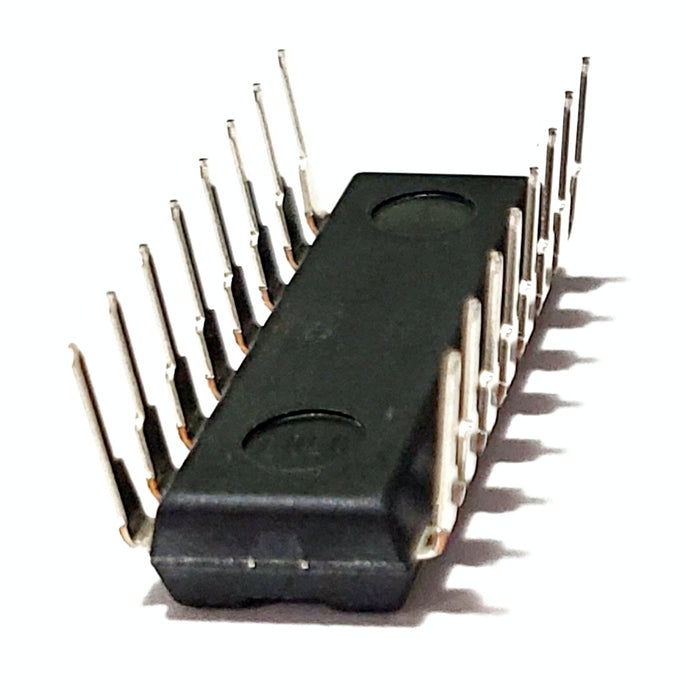 MCP3008-I/P MCP3008 8-Channel 10-Bit A/D Converters SPI IC
Description:
Add Analog Inputs to your next Microcontroller or Microprocessor Project!
The MCP3008
is an 8-Channel 10-bit ADC Analog-to-Digital (A/D) converter IC, so it can measure 8 different analog voltage with a resolution of 10-bits. The chip comes complete with on-board sample and hold circuitry and measures analog voltage values from 0-1023. The values are relayed to a microcontroller or microprocessor via SPI communication. 
The MCP3008 operates over a wide voltage range of 2.7V -  5.5V. The MCP3008, based around it's low current design, is commonly used with a standby current of as little as 5 nA and typical active current of around 320 uA.
Included:
This item features:
10-bit resolution
± 1 LSB max DNL
± 1 LSB max INL
8 input channels
Analog inputs programmable as single-ended or pseudo-differential pairs
On-chip sample and hold
SPI serial interface (modes 0,0 and 1,1)
Single supply operation: 2.7V - 5.5V
200 ksps max. sampling rate at VDD=5V
75 ksps max. sampling rate at VDD=2.7V
Low power CMOS technology
5 nA typical standby current, 2 uA max.
500 uA max. active current at 5V
Industrial Temperature Range: -40C to +85C
Commonly used with Raspberry Pi, Arduino and other microprocessors, microcontrollers and development boards
Condition:
New and Authentic Component(s) - MCP3008-I/P

 

2.7V 8-Channel 10-Bit A/D Converters with SPI Serial Interface

.

Friendly Note: Be mindful of the many, inexpensive, counterfeits available on the market.
General details:
We are expanding on a daily basis. If you do not see the part, or quantity of the part, you are looking for, please, let us know. We will do our best to accommodate you.