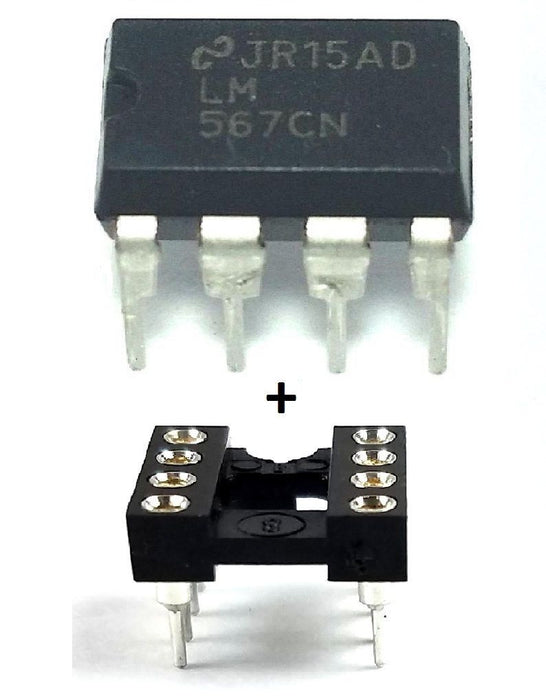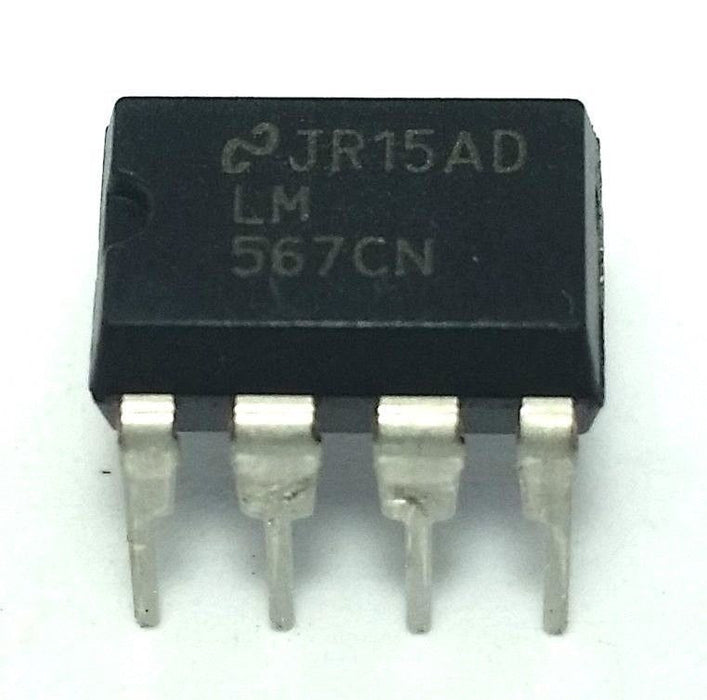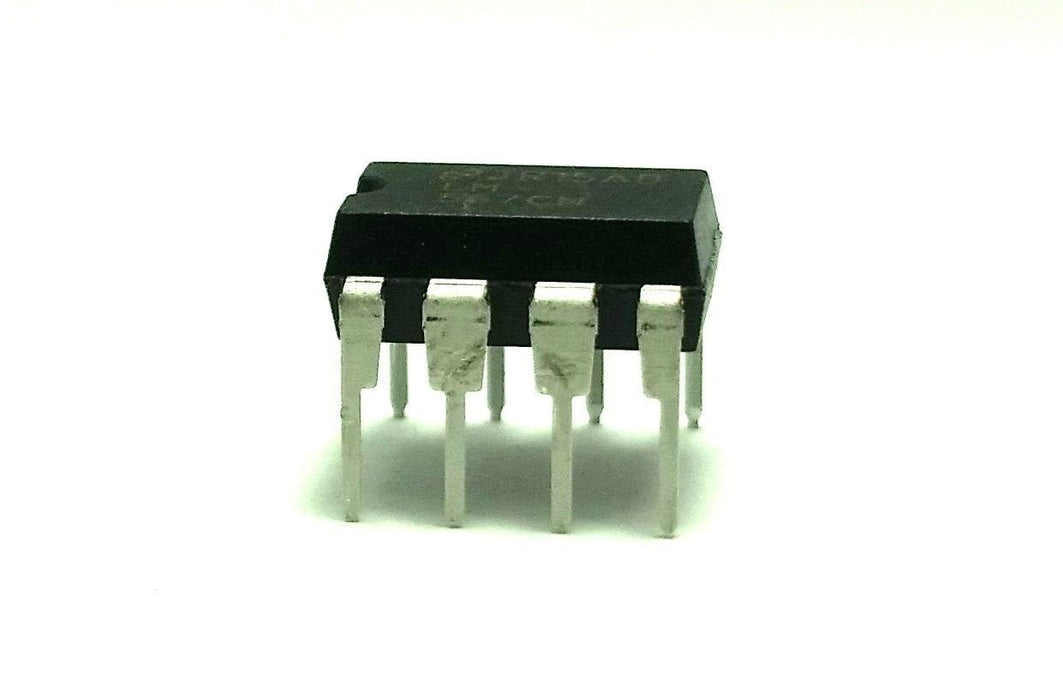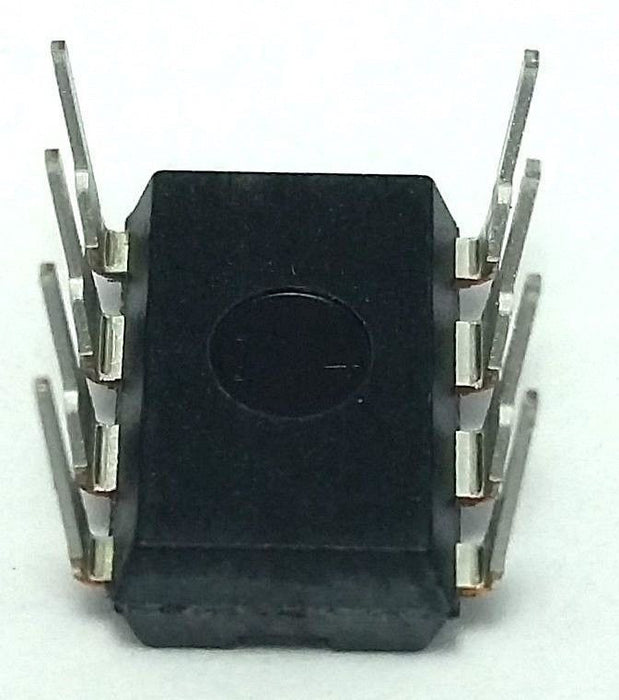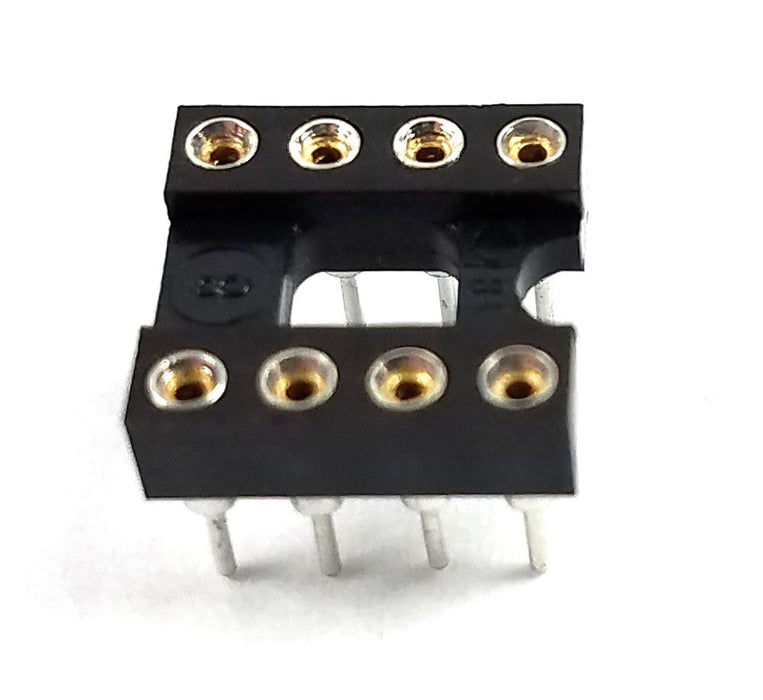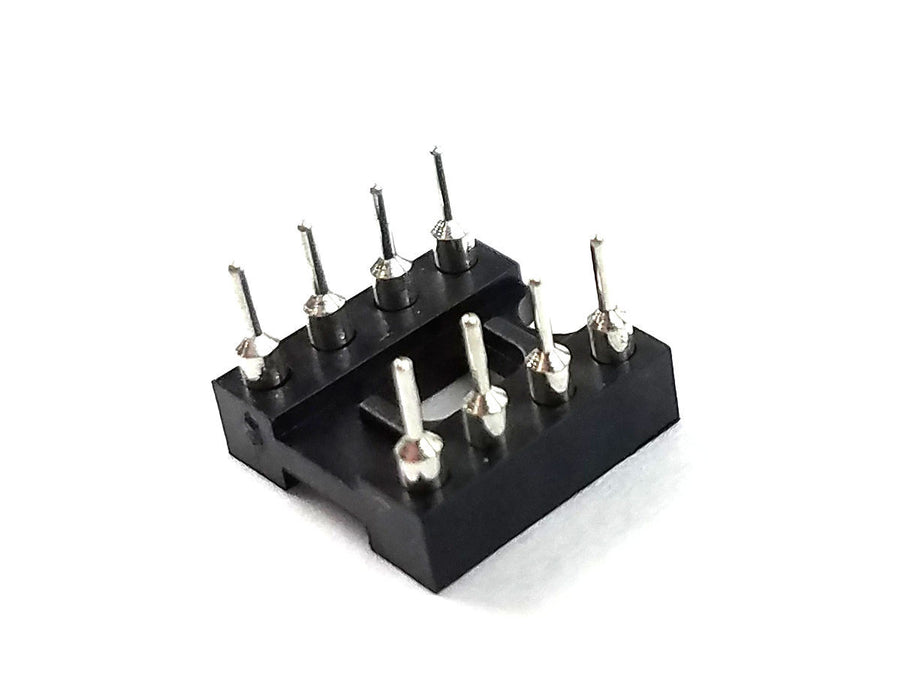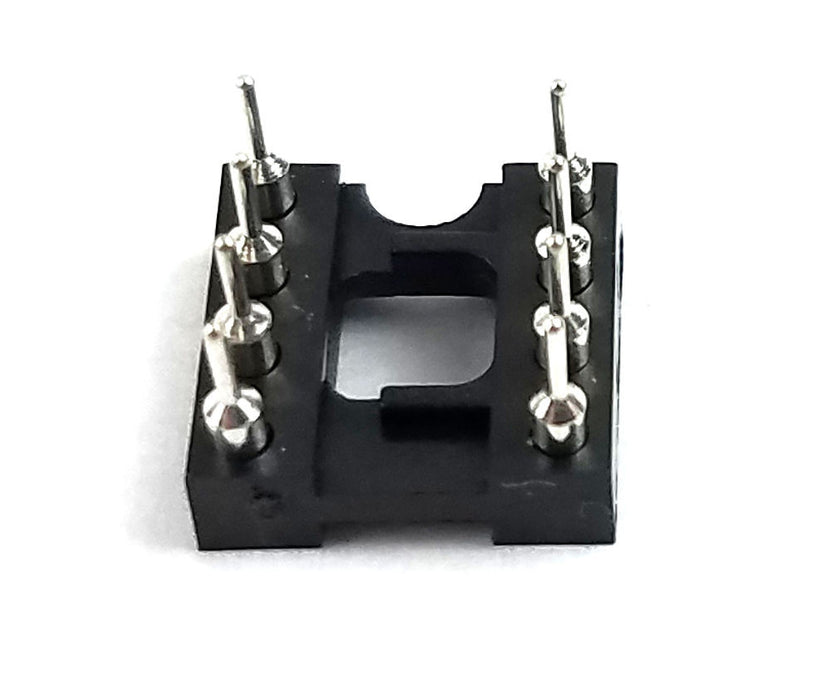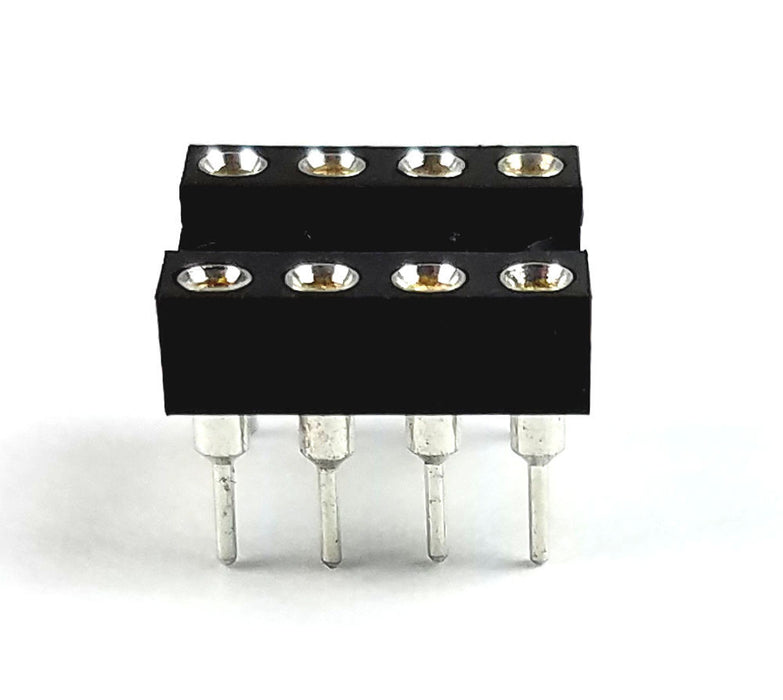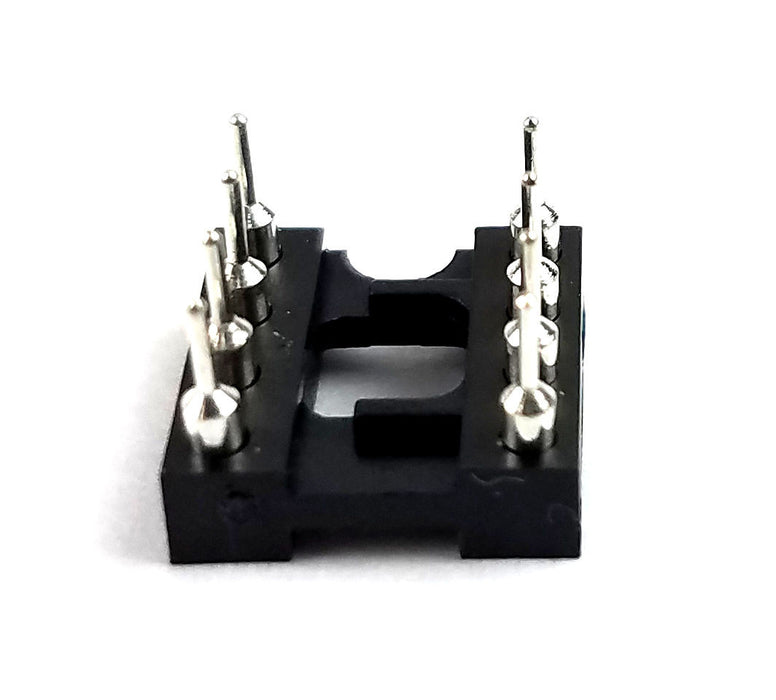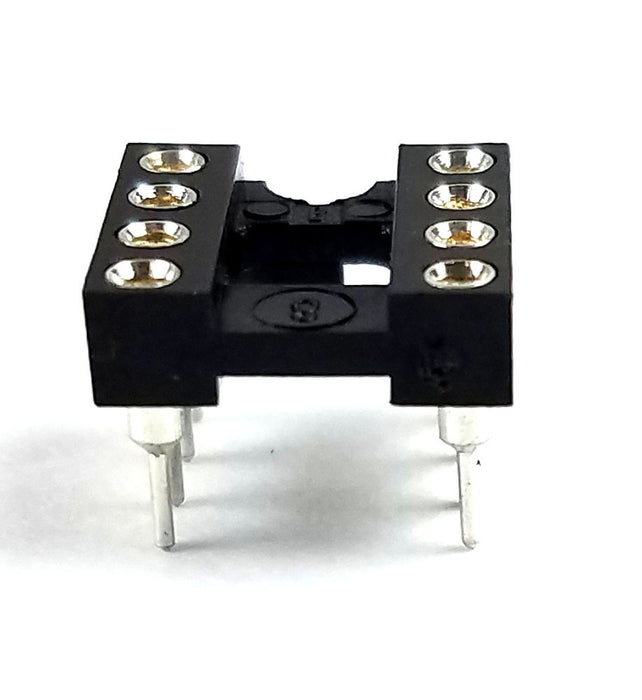 LM567CN LM567 + Socket - Tone Decoder DIP-8
Description:
The LM567CN are general purpose tone decoders designed to provide a saturated transistor switch to ground when an input signal is present within the passband. The circuit consists of an I and Q detector driven by a voltage controlled oscillator which determines the center frequency of the decoder. External components are used to independently set center frequency, bandwidth and output delay.
Included:
LM567CN


8-Pin DIP Sockets with Machined Contact Pins
This item features:
20 to 1 frequency range with an external resistor

Logic compatible output with 100 mA current sinking capability

Bandwidth adjustable from 0 to 14%

High rejection of out of band signals and noise

Immunity to false signals

Highly stable center frequency

Center frequency adjustable from 0.01 Hz to 500 kHz
Condition:
New and Authentic Component(s) - LM567CN Tone Decoder IC + Socket.

Friendly Note: Be mindful of the many, inexpensive, counterfeits available on the market.
General details:
We are expanding on a daily basis. If you do not see the part, or quantity of the part, you are looking for, please, let us know. We will do our best to accommodate you.