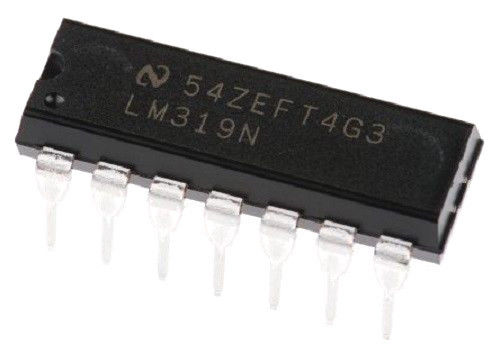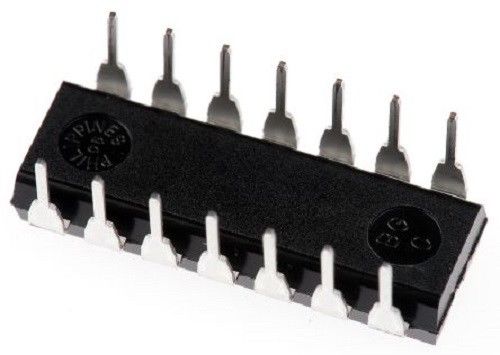 LM319N LM319 - High Speed Dual Comparator IC
Description:
The LM319N are precision high-speed dual comparators fabricated on a single monolithic chip. They are designed to operate over a wide range of supply voltages down to a single 5-V logic supply and ground. They have higher gain and lower input currents than devices such as the LM710. The uncommitted collector of the output stage makes the LM119 compatible with RTL, DTL, and TTL, as well as capable of driving lamps and relays at currents of up to 25 mA.
Included:
This item features:
Two Independent Comparators
Operates from a Single 5-V Supply
Typically 80-ns Response Time at ±15 V
Minimum Fan-out of 2 Each Side
Maximum Input Current of 1 µA Over Temperature
Inputs and Outputs can be Isolated from System Ground
High Common-Mode Slew Rate
Condition:
New and Authentic Component(s) - LM319N

High Speed Dual Comparator

ICs.

Friendly Note: Be mindful of the many, inexpensive, counterfeits available on the market.
General details:
We are expanding on a daily basis. If you do not see the part, or quantity of the part, you are looking for, please, let us know. We will do our best to accommodate you.