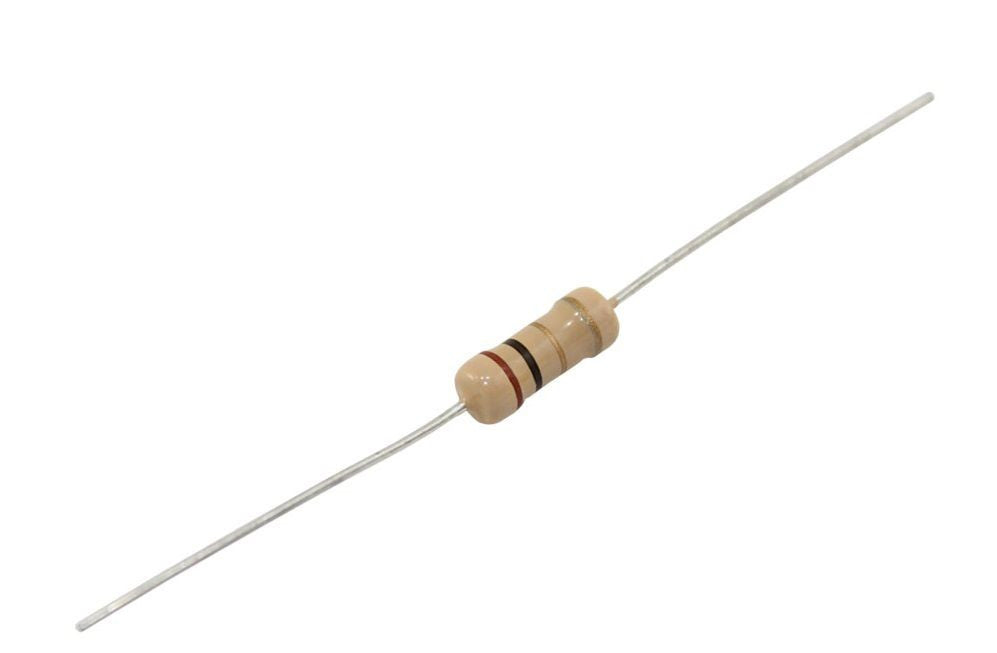 1 Ohm Carbon Film Resistor 500 mW ± 5% 350 V Axial Leads
Description:
The 1
 Ohm Carbon Film Resistor 
±5% 350 V 500 mW is a Carbon Film Resistor with a rod type ceramic body and tin-plated iron surface steel end cap. This through hole fixed resistor features electro solder plated annealed copper lead wire and beige insulated resin coating.

Included:

 1

 Ohm Carbon Film Resistor

±5% 350 V 

500 mW
This item features:
1000MΩ Insulation resistance

700V Dielectric withstanding voltage

350V Maximum working voltage

700V Maximum overload voltage

-55 to 155°C Operating temperature range
Condition:
New and Authentic Component(s) - 1

 Ohm Carbon Film Resistor 

±5% 500

 mW with Axial Leads.
Friendly Note: Be mindful of the many, inexpensive, counterfeits available on the market.
General details:
We are expanding on a daily basis. If you do not see the part, or quantity of the part, you are looking for, please, let us know.
We will do our best to accommodate you.