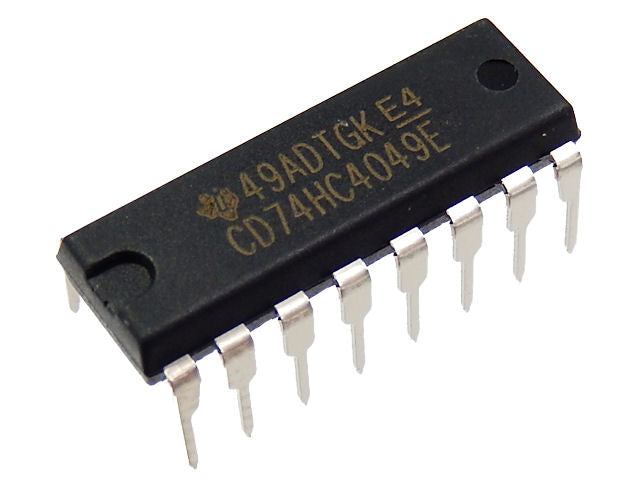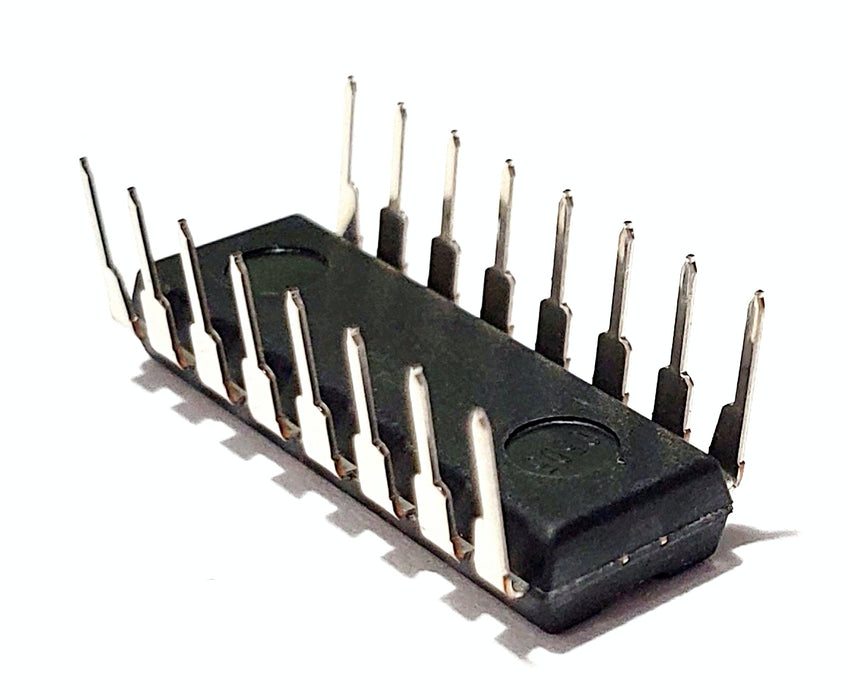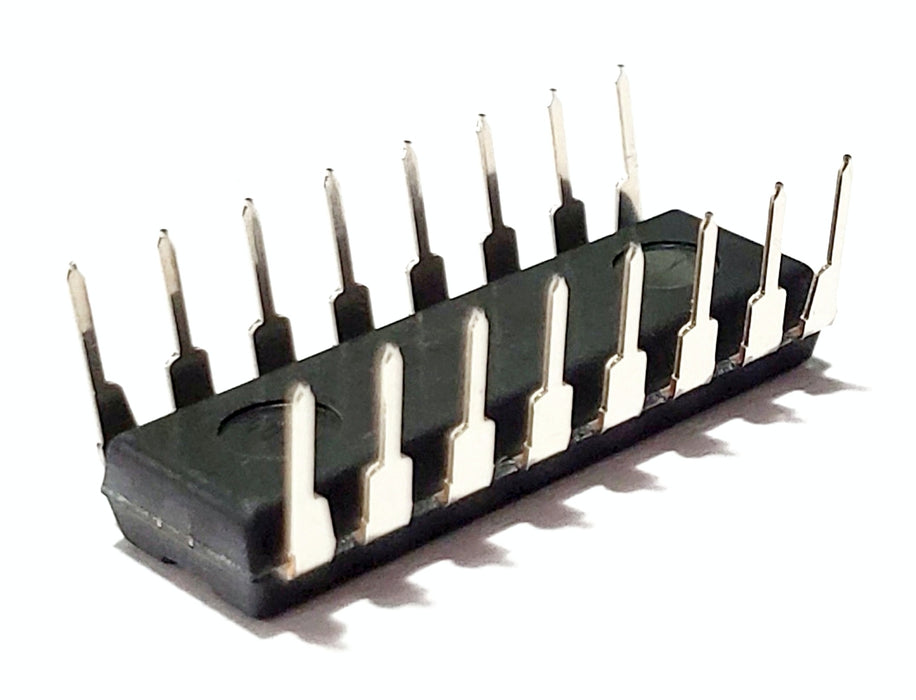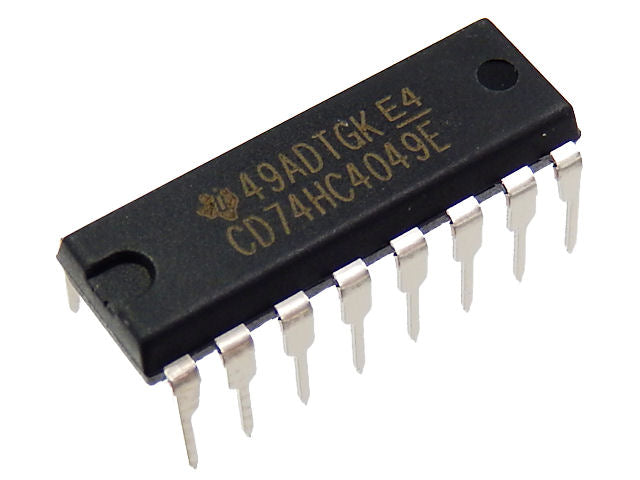 CD74HC4049E CD74HC4049 74HC4049 High Speed CMOS Logic Hex Inverting Buffers DIP-16 Breadboard-Friendly
Description:

The 'HC4049 are fabricated with high-speed silicon gate technology. They have a modified input protection structure that enables these parts to be used as logic level translators which convert high-level logic to a low-level logic while operating off the low-level logic supply. For example, 15-V input pulse levels can be down-converted to 0-V to 5-V logic levels.
The modified input protection structure protects the input from negative electrostatic discharge. These parts also can be used as simple buffers or inverters without level translation. The 'HC4049 are enhanced versions of equivalent CMOS types.
Included:
This item features:
Typical Propagation Delay: 6ns at V

CC

 = 5V, C

L

 = 15pF, T

A

 = 25°C
High-to-Low Voltage Level Converter for up to V

I

 = 16V
Fanout (Over Temperature Range) 

Standard Outputs . . . . . . . . . . . . . . . 10 LSTTL Loads
Bus Driver Outputs . . . . . . . . . . . . . 15 LSTTL Loads

Wide Operating Temperature Range . . . –55°C to 125°C
Balanced Propagation Delay and Transition Times
Significant Power Reduction Compared to LSTTL Logic ICs
HC Types 

2V to 6V Operation
High Noise Immunity: N

IL

 = 30%, N

IH

 = 30% of V

CC

 at V

CC

 = 5V
Condition:
New and Authentic Component(s) -

CD74HC4049E 

High Speed CMOS Logic Hex Inverting Buffers 

IC

Friendly Note: Be mindful of the many, inexpensive, counterfeits available on the market.
General details:
We are expanding on a daily basis. If you do not see the part, or quantity of the part, you are looking for, please, let us know. We will do our best to accommodate you.