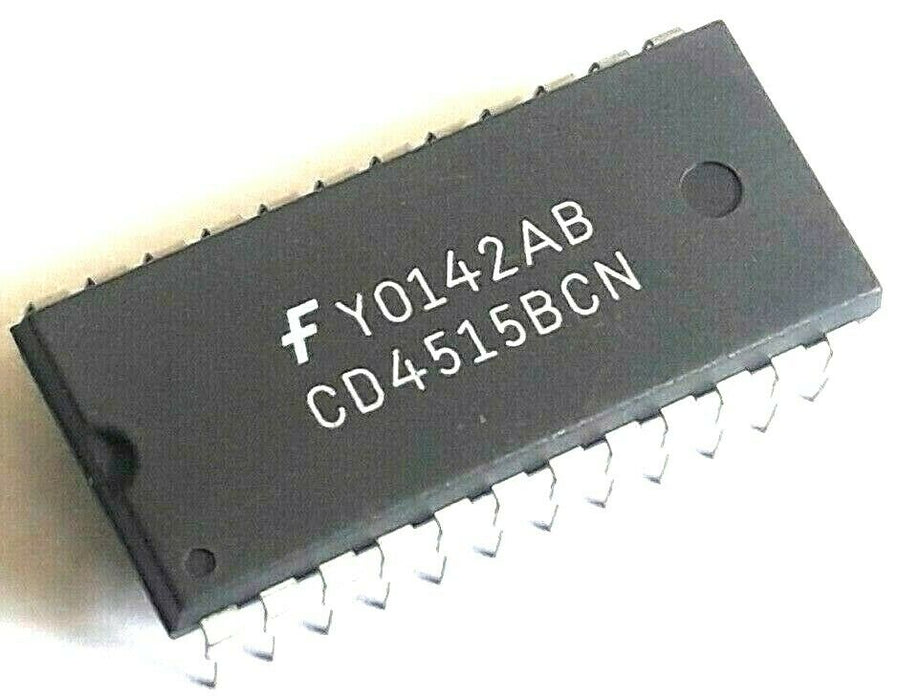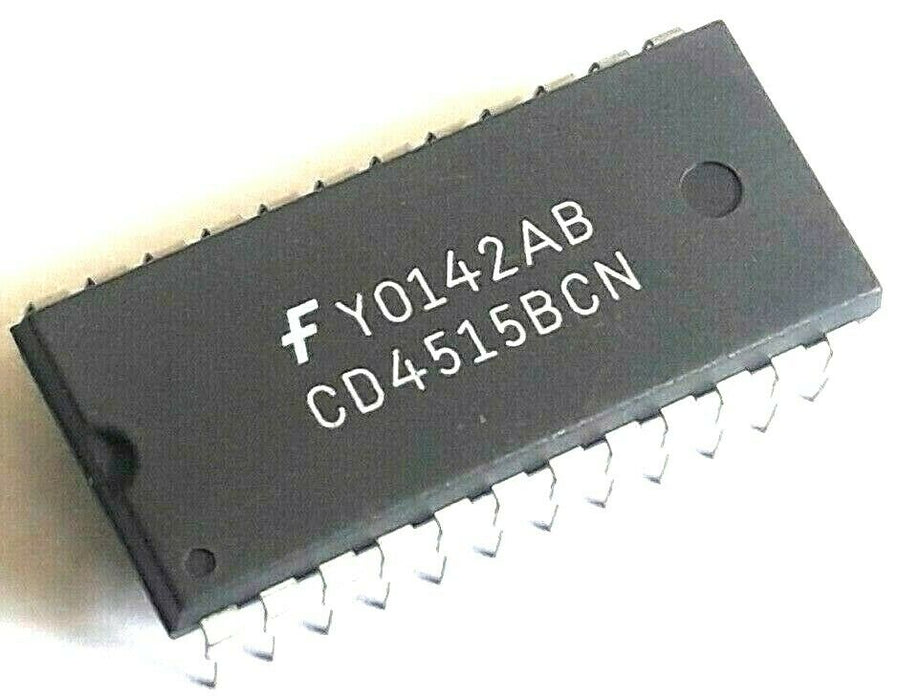 CD4515BCN CD4515 MC14515 CMOS 4-Bit Latch/4-to-16 Line Decoder IC
Description:
The CD4515B consist of a 4-bit strobed latch and a 4-to-16-line decoder. The latches hold the last input data presented prior to the strobe transition from 1 to 0. Inhibit control allows all outputs to be placed at 1 regardless of the state of the data or strobe inputs.
Included:
This item features:
Wide supply voltage range: 3.0V to 15V

 

High noise immunity: 0.45 VDD (typ.)

 

Low power TTL: fan out of 2 compatibility: driving 74L

 

Low quiescent power dissipation: 0.025 µW/package @ 5.0 VDC

 

Single supply operation

 

Input impedance = 1012⦠typically

 

Plug-in replacement for MC14515
 Condition:
New and Authentic Component(s) - Texas Instruments CD4515BCN CMOS 4-Bit Latch/4-to-16 Line Decoder ICs.

Friendly Note: Be mindful of the many, inexpensive, counterfeits available on the market.
General details:
We are expanding on a daily basis. If you do not see the part, or quantity of the part, you are looking for, please, let us know. We will do our best to accommodate you.