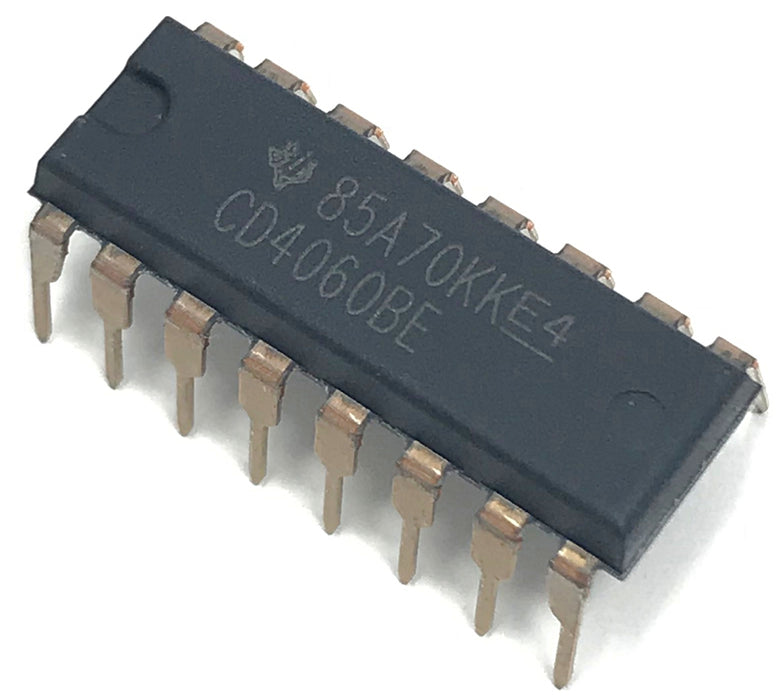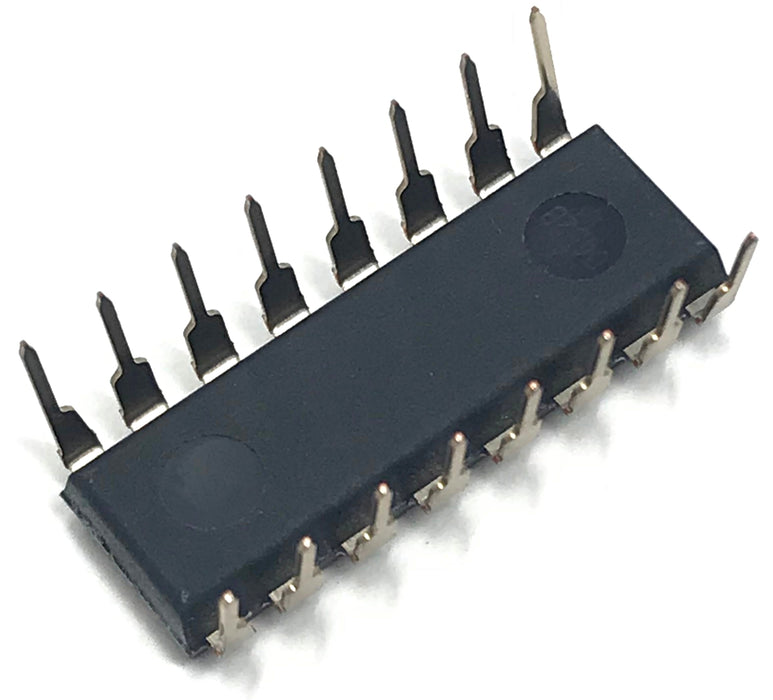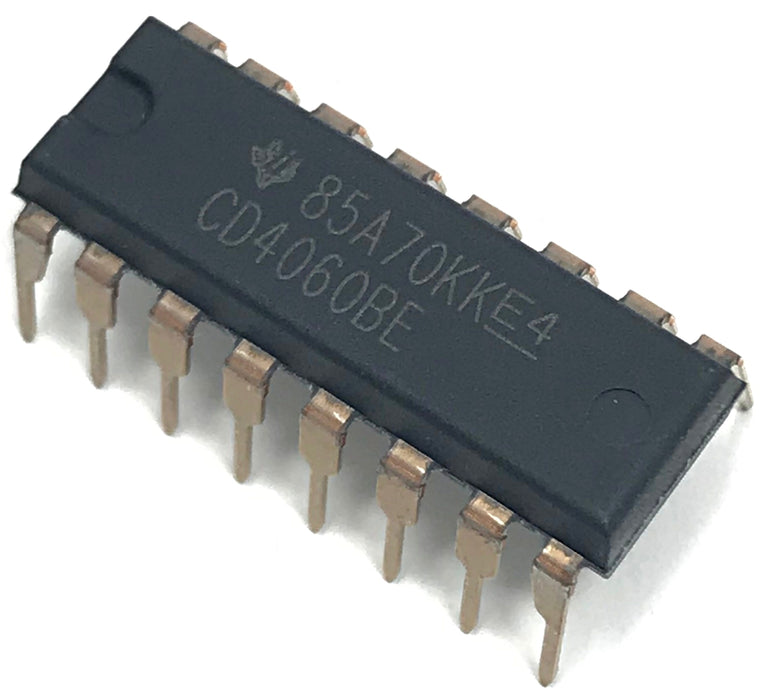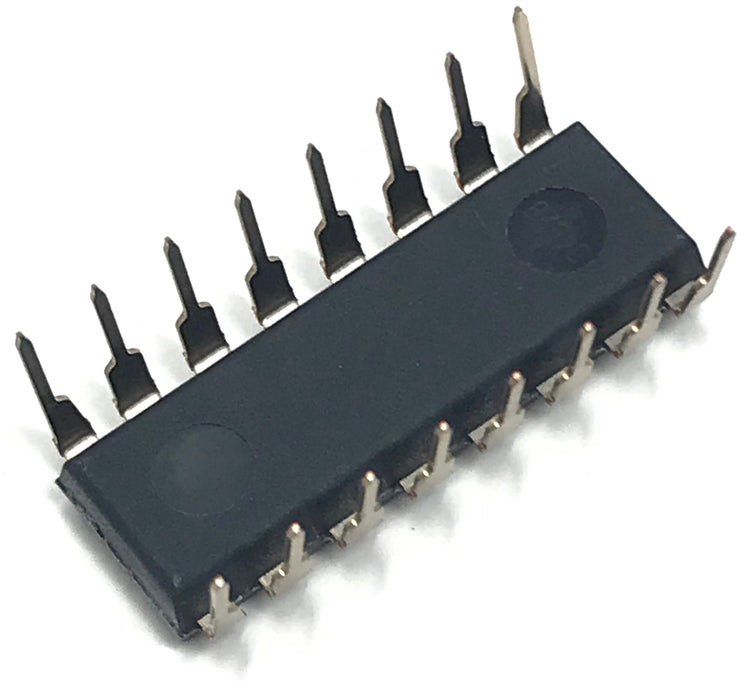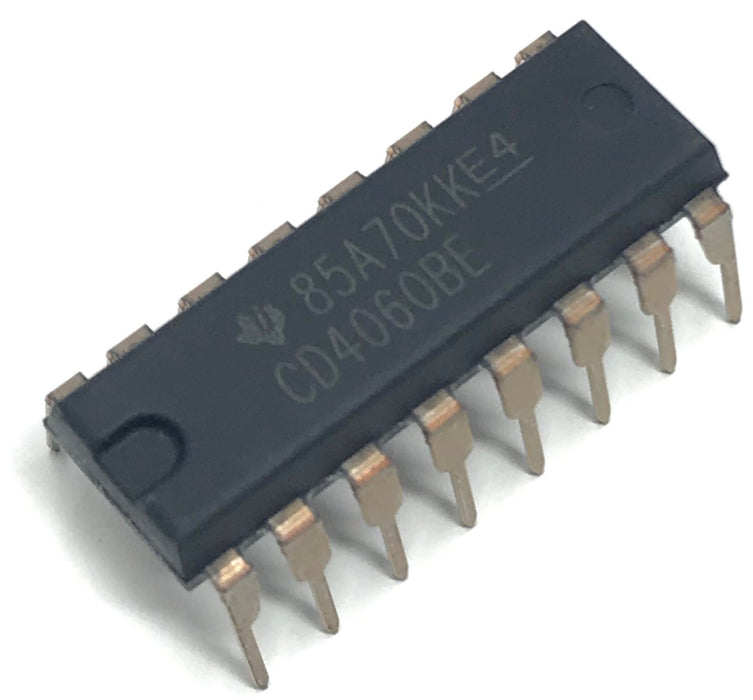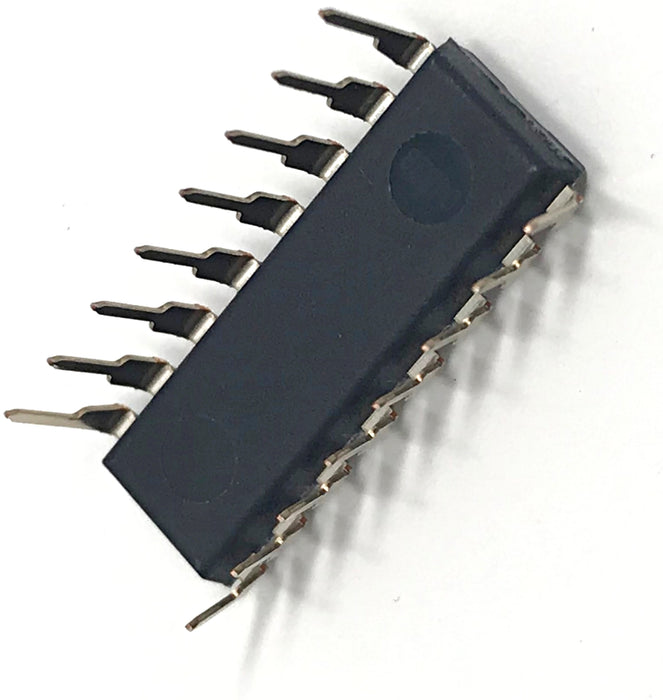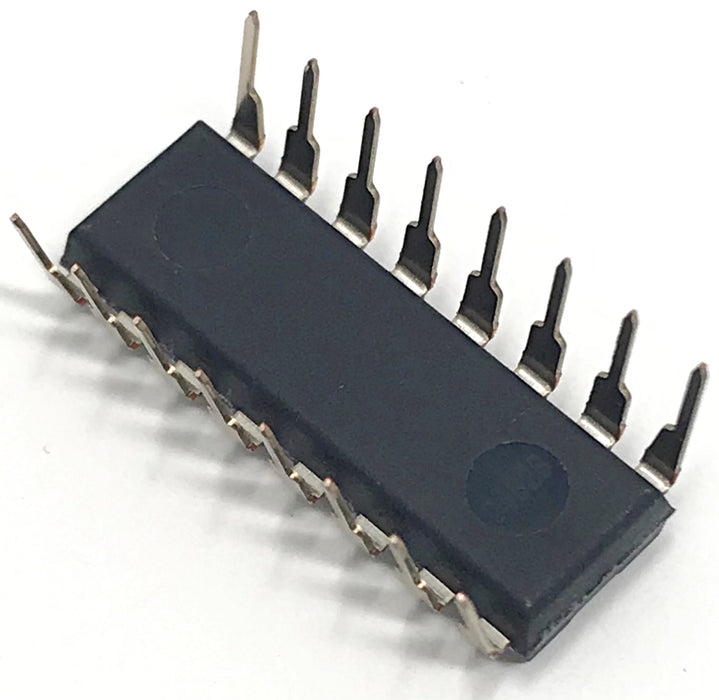 CD4060BE CD4060 CMOS 14-Stage Ripple-Carry Binary Counter/Divider and Oscillator Breadboard-Friendly IC DIP-18
The CD4060B consists of an oscillator section and 14 ripple-carry binary counter stages. The oscillator configuration allows design of either RC or crystal oscillator circuits. A RESET input is provided which resets the counter to the all-O's state and disables the oscillator. A high level on the RESET line accomplishes the reset function.
All counter stages are master-slave flip-flops. The state of the counter is advanced one step in binary order on the negative transition of 
O). All inputs and outputs are fully buffered. Schmitt trigger action on the input-pulse line permits unlimited input-pulse rise and fall times.

Included:
This item features:
12 MHz clock rate at 15 V
Common reset
Fully static operation
Buffered inputs and outputs
Schmitt trigger input-pulse line
100% tested for quiescent current at 20 V
Standardized, symmetrical output characteristics
5-V, 10-V, and 15-V parametric ratings
Meets all requirements of JEDEC Tentative Standard No. 13B, "Standard Specifications for Description of 'B' Series CMOS Devices'
Oscillator Features:

All active components on chip
RC or crystal oscillator configuration
RC oscillator frequency of 690 kHz min. at 15 V

Applications:

Control counters
Timers
Frequency dividers
Time-delay circuits
Condition:
New and Authentic Component(s) - Texas Instruments CD4060BE

 CMOS 14-Stage Ripple-Carry Binary Counter/Divider and Oscillator IC.
Friendly Note: Be mindful of the many, inexpensive, counterfeits available on the market.
Shipping and general details:
Shipping is free in the United States and shipped via USPS First Class

.

We do our best to offer you great pricing.

Orders are packaged in custom-cut (dependent on quantity of chips ordered) anti-static tubes, providing excellent ESD protection.

30-Day Return Policy.

We are expanding on a daily basis. If you do not see the part, or quantity of the part, you are looking for, please, let us know. We will do our best to accommodate you.
Save