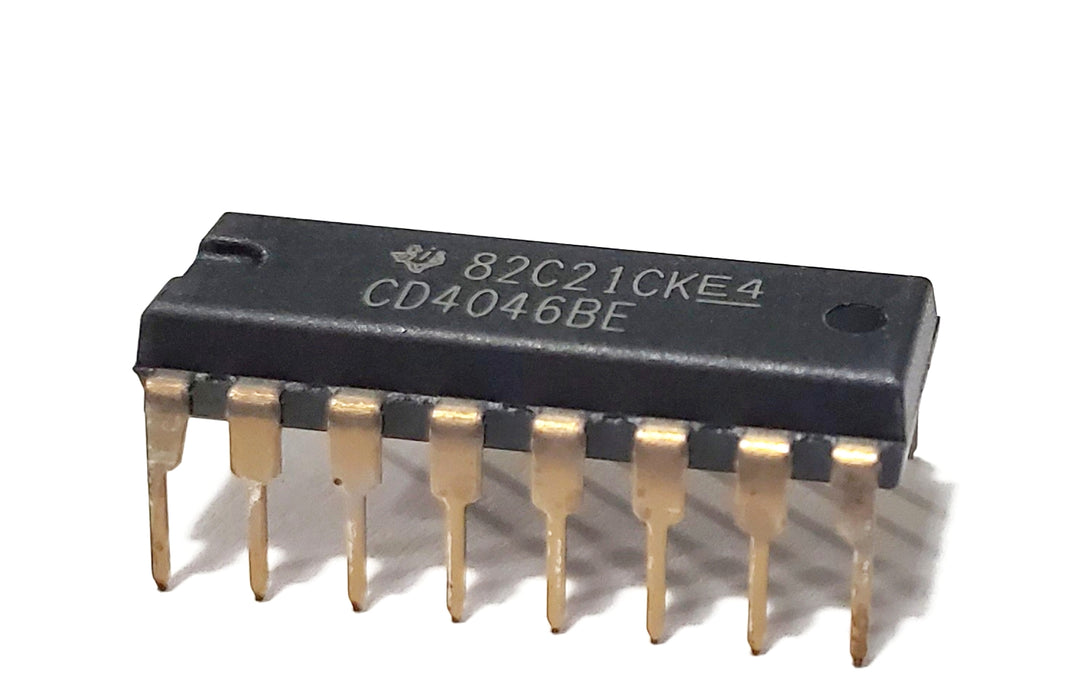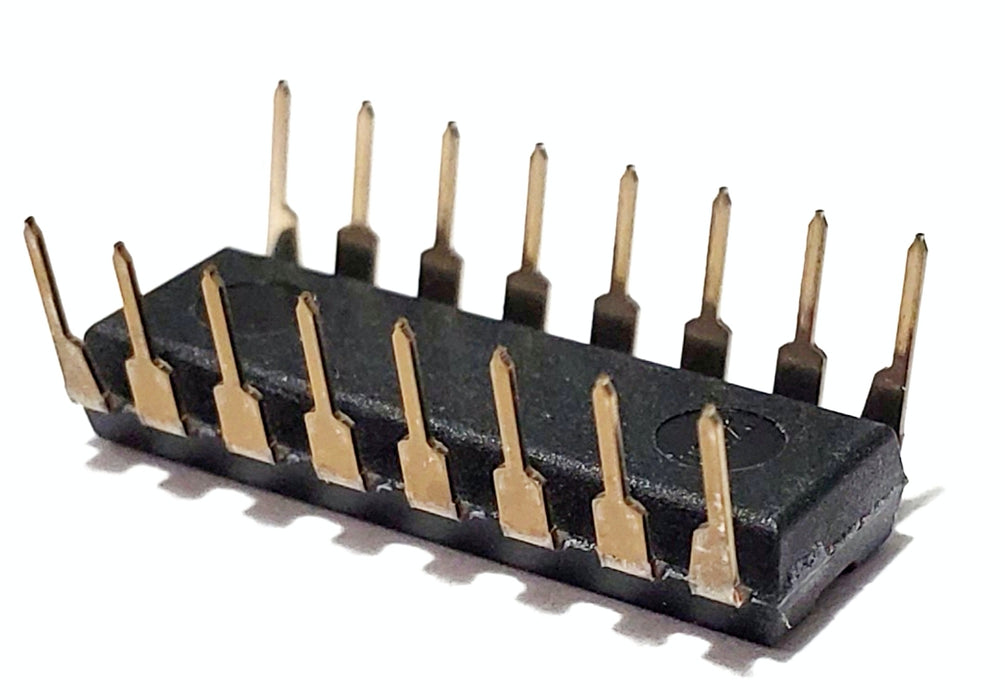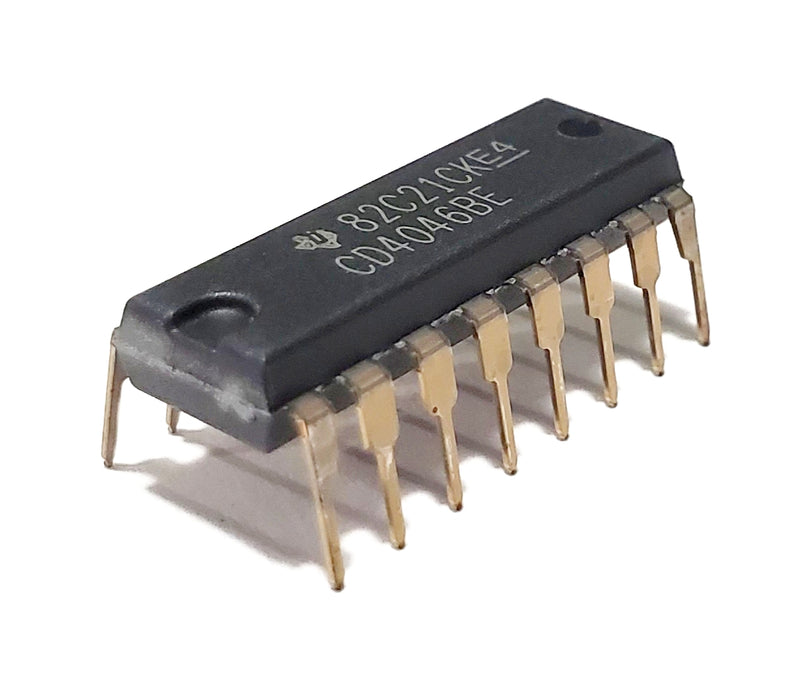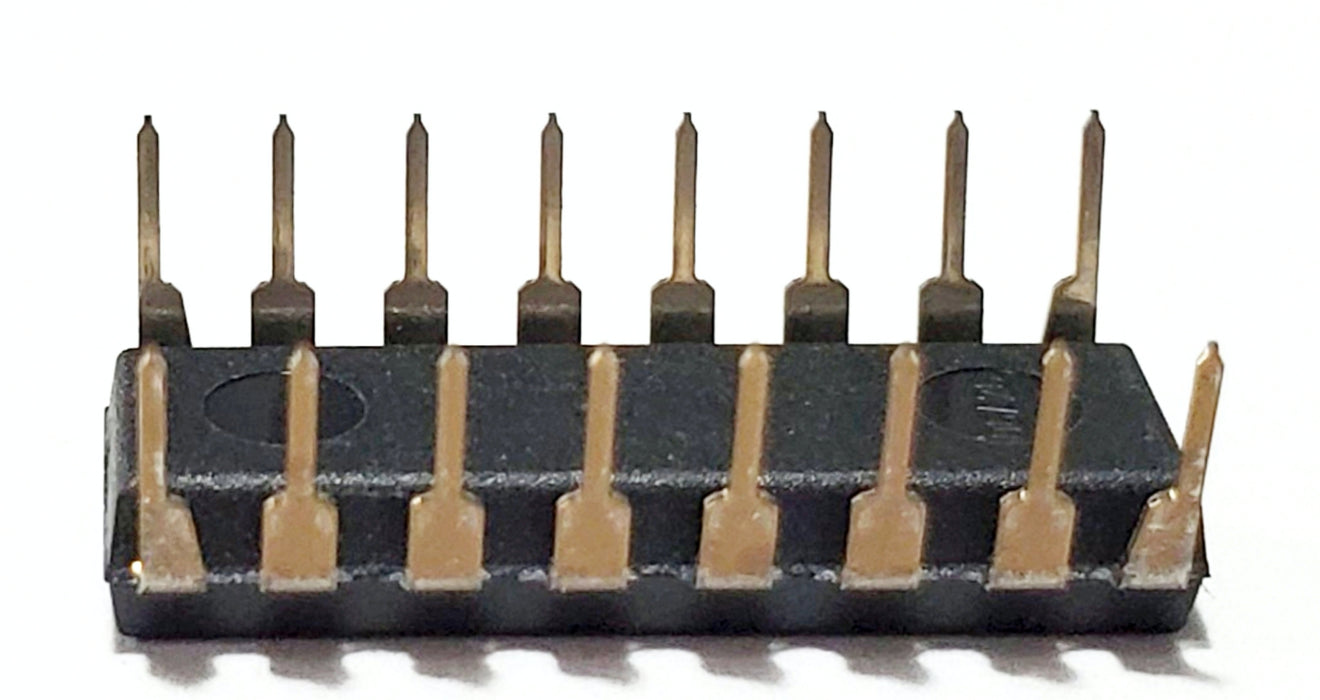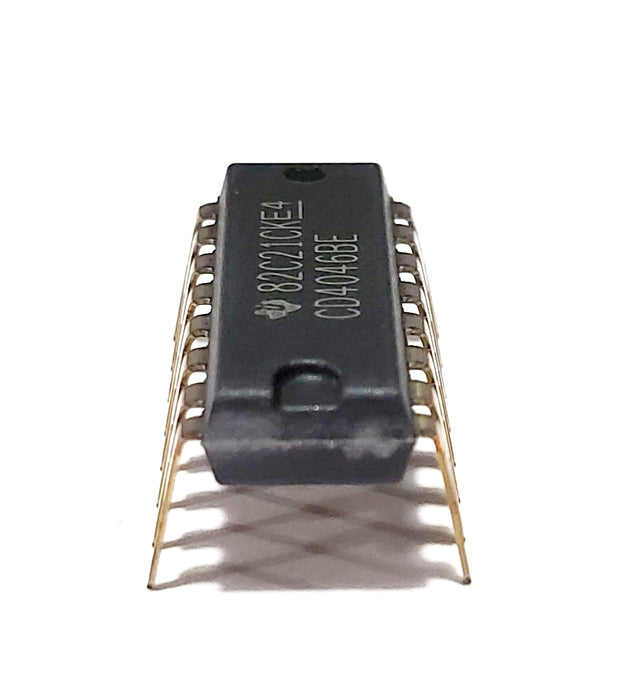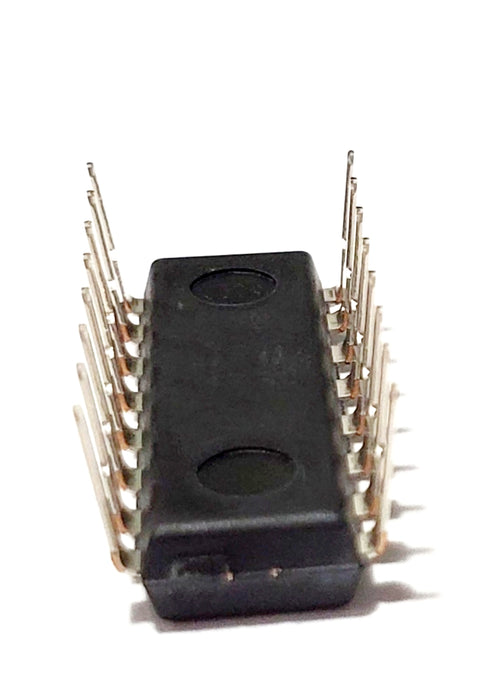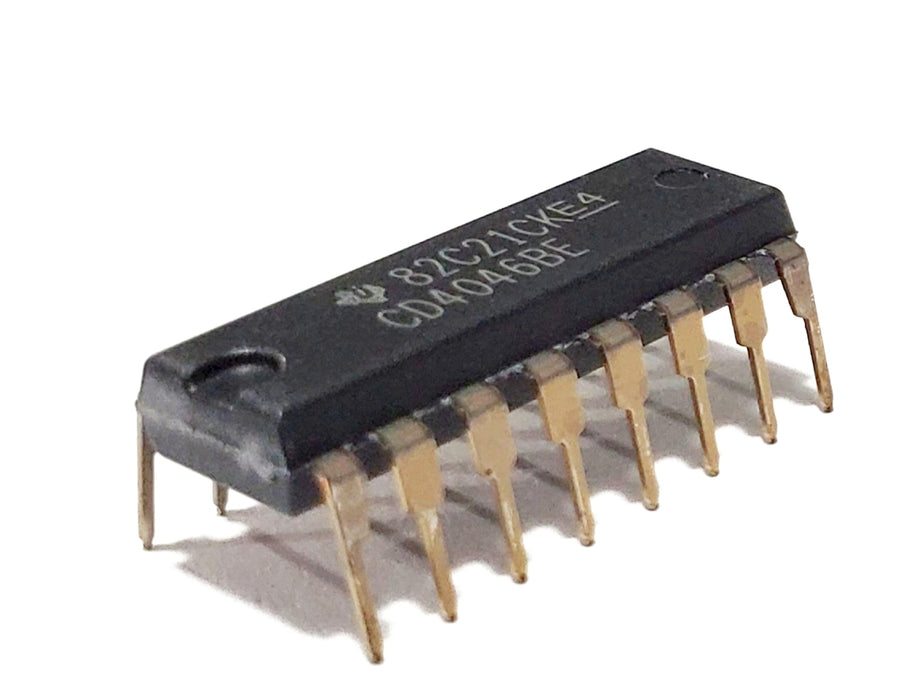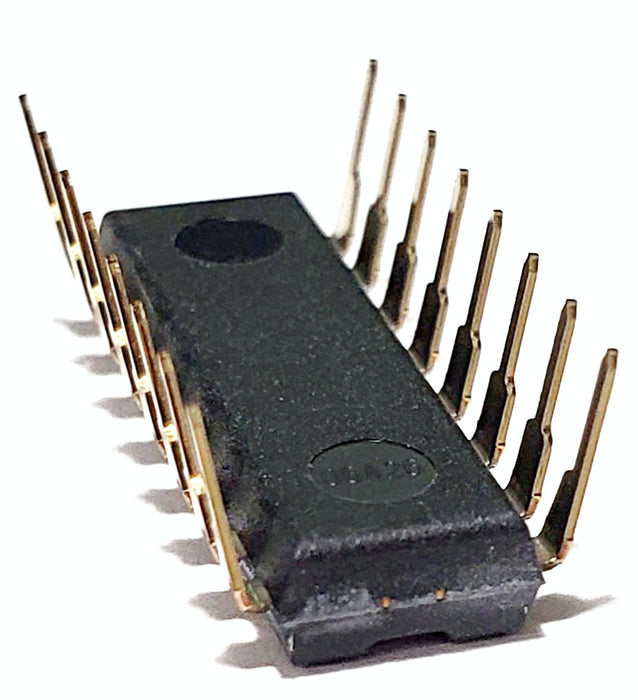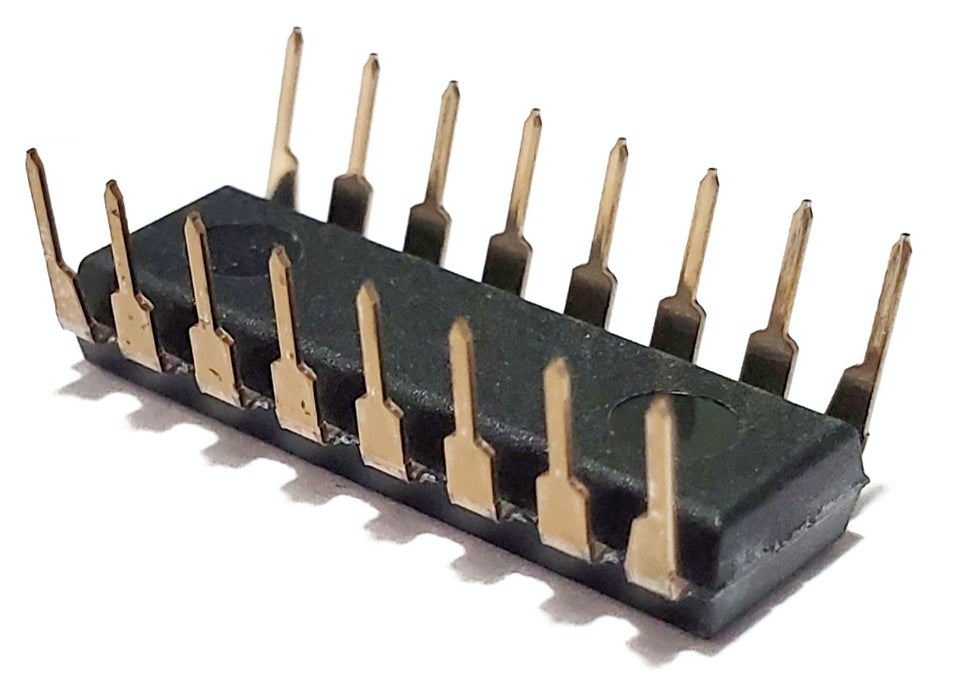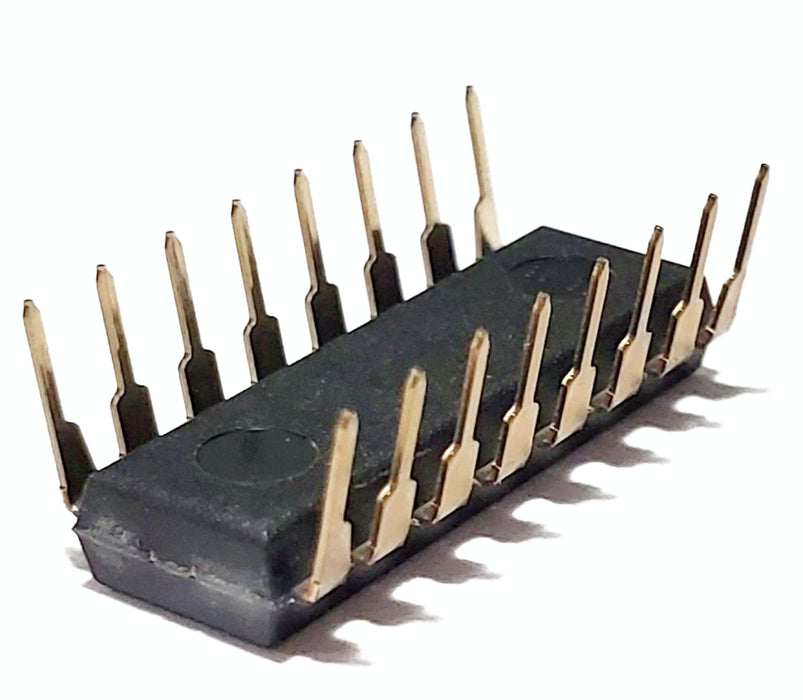 CD4046BE CD4046 CMOS Micropower Phase-Locked Loop
Description:
CD4046BE CMOS Micropower Phase-Locked Loop (PLL) consists of a low-power, linear voltage-controlled oscillator (VCO) and two different phase comparators having a common signal-input amplifier and a common comparator input. A 5.2-V zener diode is provided for supply regulation if necessary.
Included:
This item features:
Very low power consumption:
   70 µW (typ.) at VCO fo = 10 kHz, VDD = 5 V
Operating frequency range up to 1.4 MHz (typ.) at VDD = 10 V, RI = 5 k Ohm
Low frequency drift: 0.04%/°C (typ.) at VDD = 10 V
High VCO linearity: <1% (typ.) at VDD = 10 V
VCO inhibit control for ON-OFF keying and ultra-low standby power consumption
Source-follower output of VCO control input (Demod. output)
Zener diode to assist supply regulation
Standardized, symmetrical output characteristics
100% tested for quiescent current at 20 V
5-V, 10-V, and 15-V parametric ratings
Choice of two phase comparators:
                     - Exclusive-OR network (I)
                     - Edge-controlled memory network with phase-pulse output for lock indication (II)
 Condition:
New and Authentic Component(s) - CD4046BE

CMOS Micropower Phase-Locked Loop

ICs.

Friendly Note: Be mindful of the many, inexpensive, counterfeits available on the market.
General details:
We are expanding on a daily basis. If you do not see the part, or quantity of the part, you are looking for, please, let us know. We will do our best to accommodate you.