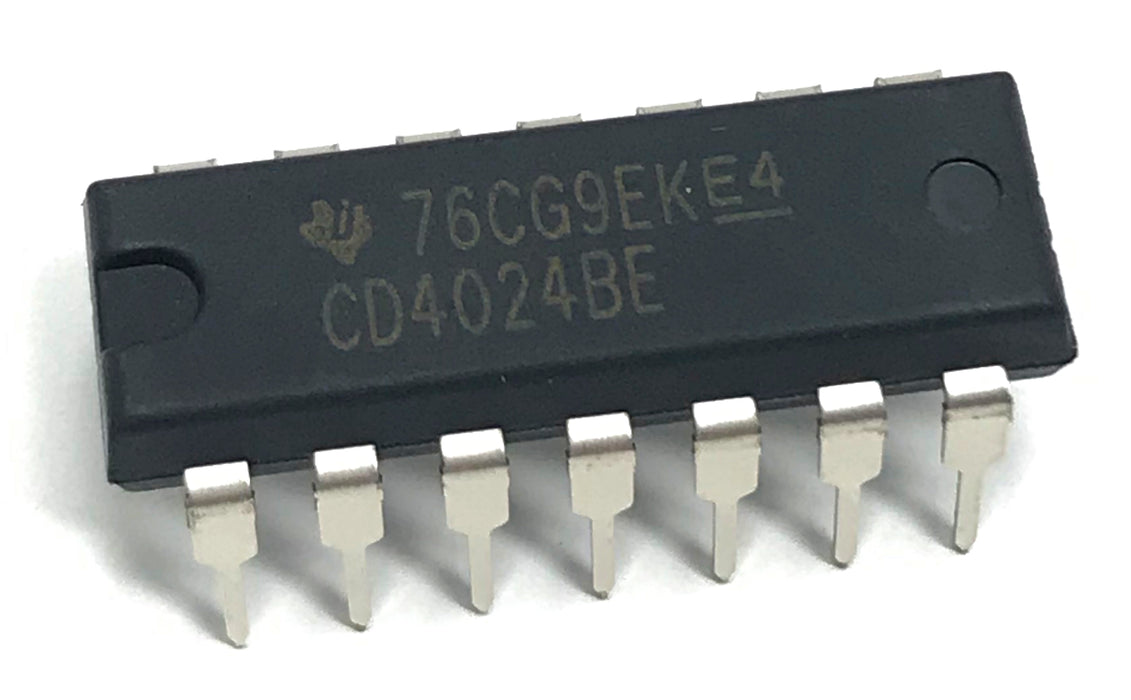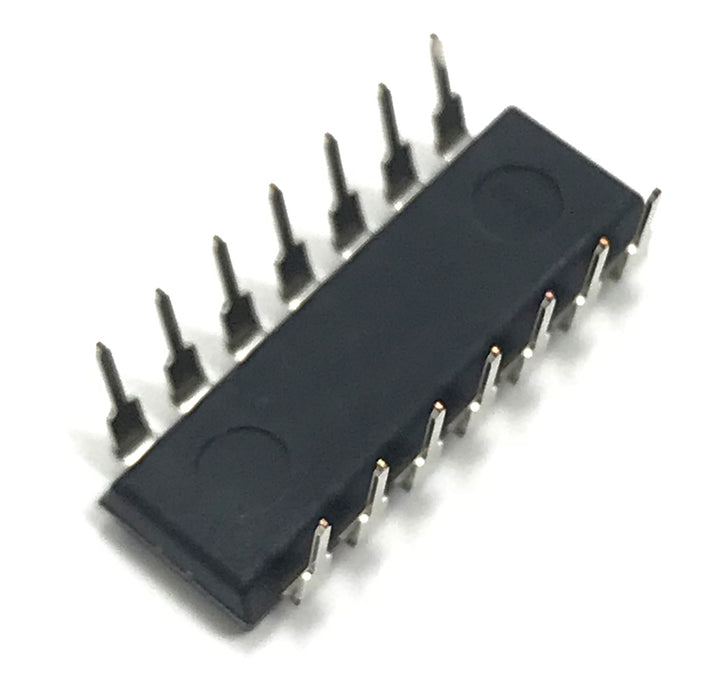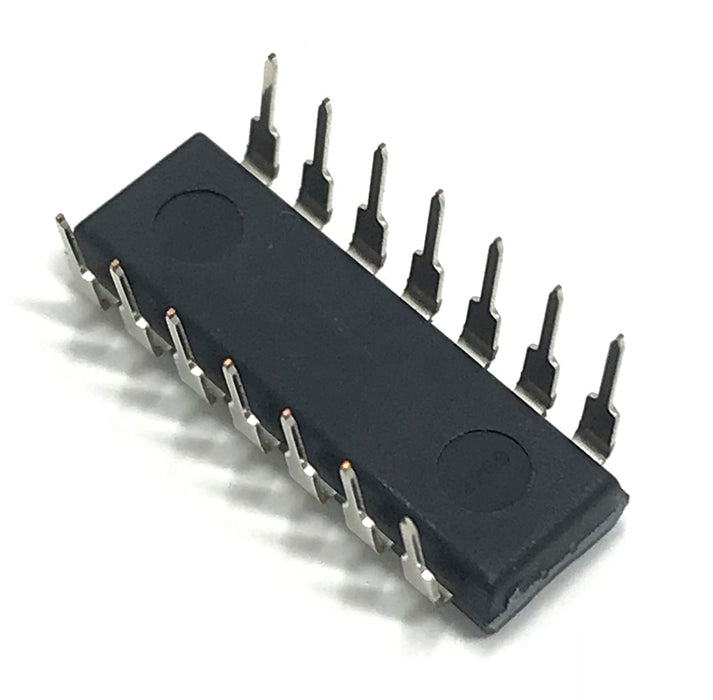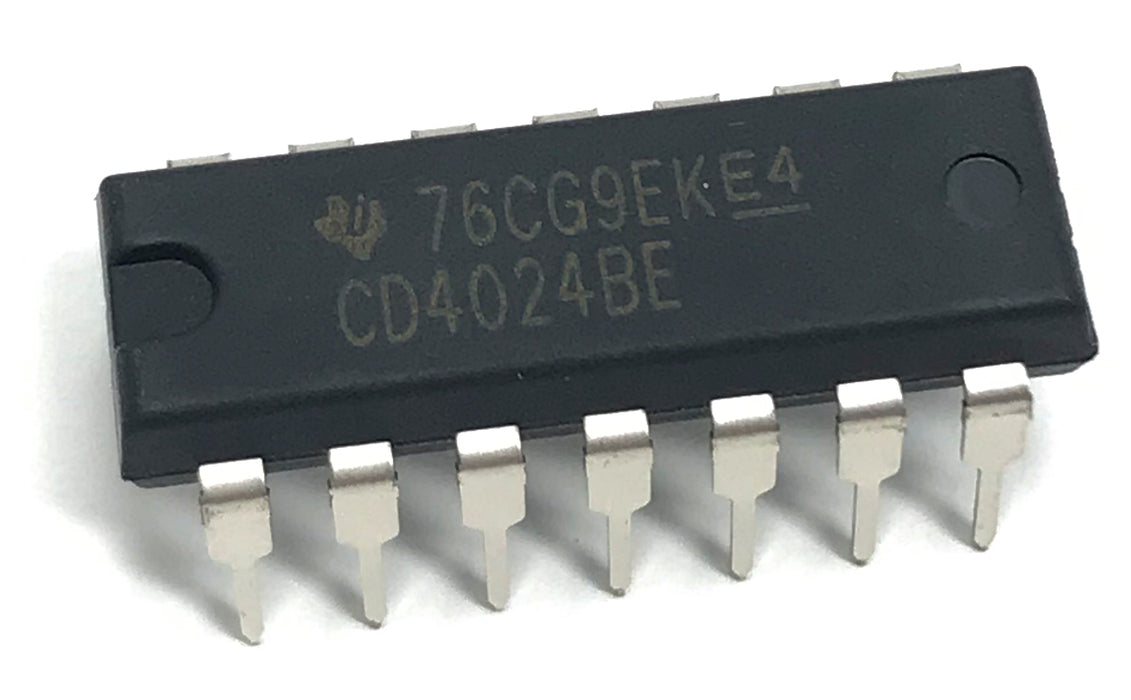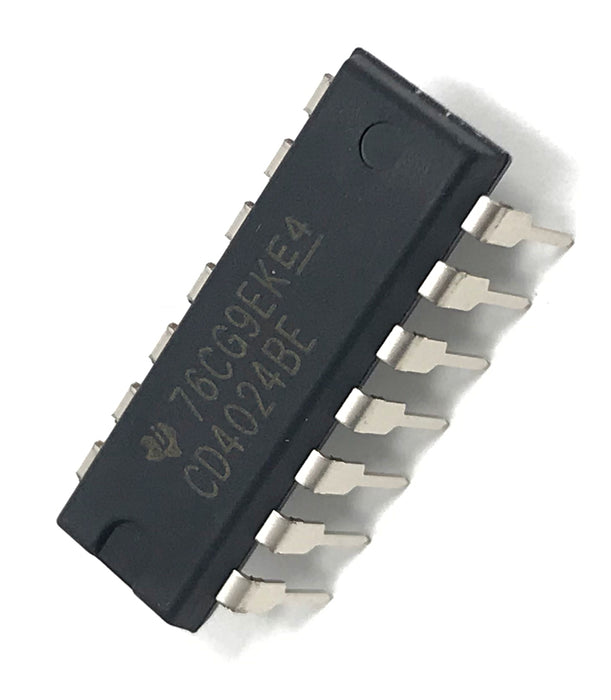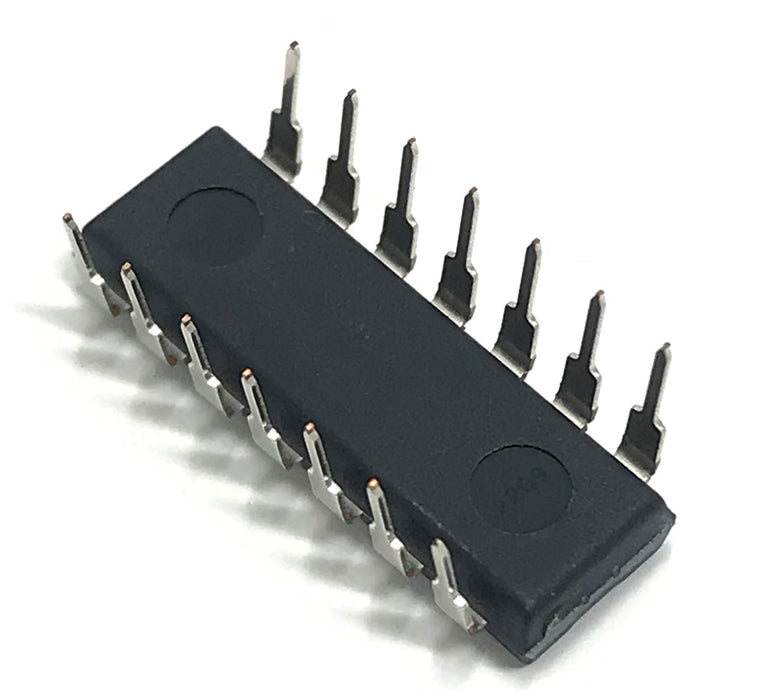 CD4024BE CD4024 CMOS 7-Stage Ripple-Carry Binary Counter
Description:
The CD4024BE are ripple-carry binary counters. All counter stages are master-slave flip-flops. The state of a counter advances one count on the negative transition of each input pulse; a high level on the RESET line resets the counter to its all zeros state. Schmitt trigger action on the input-pulse line permits unlimited rise and fall times. All inputs and outputs are buffered.
Included:
This item features:
Medium-speed operation
Fully static operation
Buffered inputs and outputs
100% tested for quiescent current at 20 V
Standardized, symmetrical output characteristics
Fully static operation
Common reset
5-V, 10-V, and 15-V parametric ratings
Maximum input current of 1 µA at 18 V over full package-temperature range; 100 nA at 18 V and 25°C
Noise margin (over full package-temperature range):
     1 V at VDD = 5 V
     2 V at VDD = 10 V
     2.5 V at VDD = 15 V
Condition:
New and Authentic Component(s) - CD4024BE

CMOS 7-Stage Ripple-Carry Binary Counter/Divider

ICs.

Friendly Note: Be mindful of the many, inexpensive, counterfeits available on the market.
General details:
We are expanding on a daily basis. If you do not see the part, or quantity of the part, you are looking for, please, let us know. We will do our best to accommodate you.