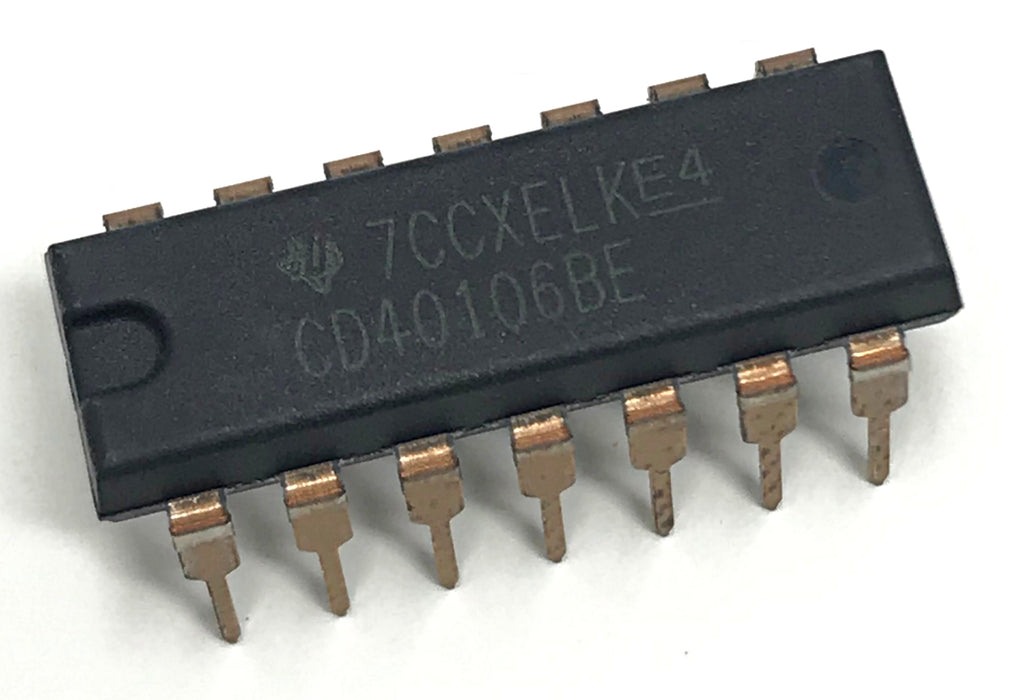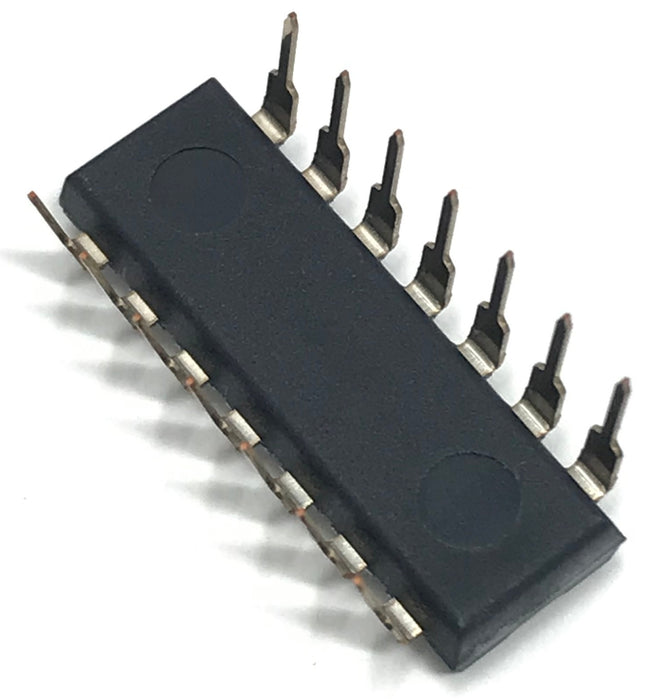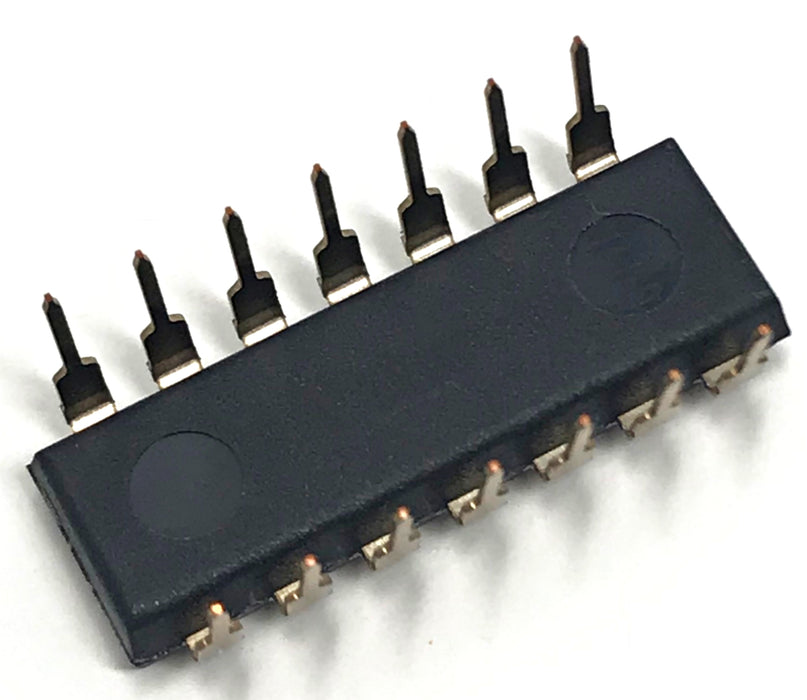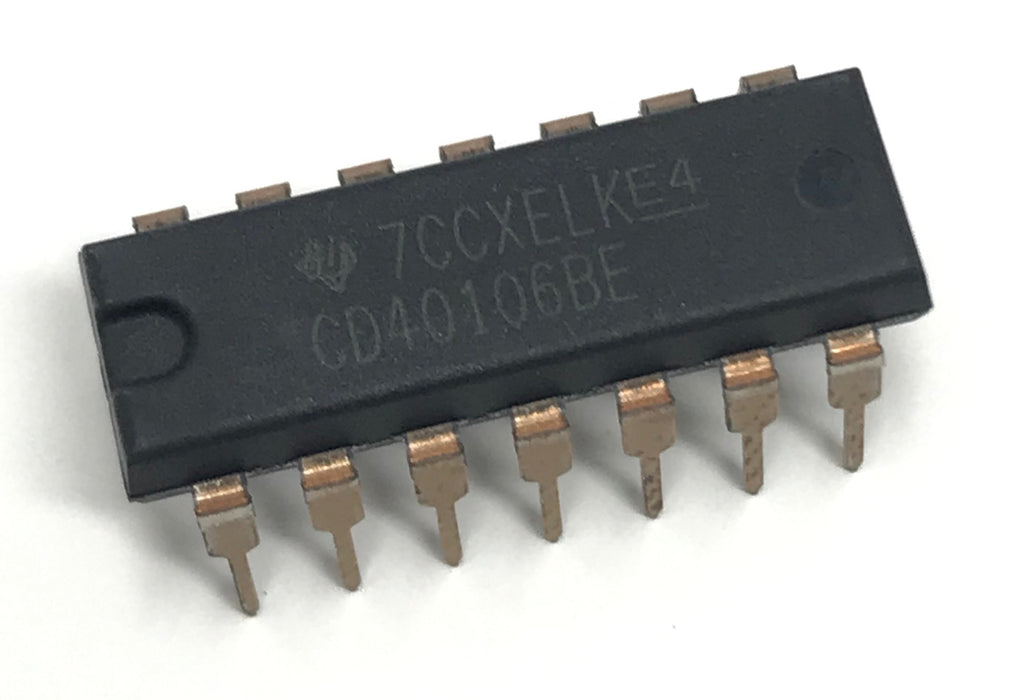 CD40106BE CMOS Hex Schmitt-Trigger Inverters IC
Description:
The CD40106BE device consists of six Schmitt-Trigger inputs. Each circuit functions as an inverter with Schmitt-Trigger input. The trigger switches at different points for positive- and negative-going signals. The difference between the positive-going voltage (VP) and the negative-going voltages (VN) is defined as hysteresis voltage (VH).
Included:
This item features:
Complete PWM Power-Control Circuitry
Uncommitted Outputs for 200-mA Sink or 
Source Current
Output Control Selects Single-Ended or 
Push-Pull Operation
Internal Circuitry Prohibits Double Pulse at 
Either Output
Variable Dead Time Provides Control Over 
Total Range
Internal Regulator Provides a Stable 5-V Reference Supply With 5% Tolerance
Circuit Architecture Allows Easy Synchronization
Condition:
New and Authentic Component(s) - CD40106BE CMOS Hex Schmitt-Trigger Inverters
Friendly Note: Be mindful of the many, inexpensive, counterfeits available on the market.
General details:
We are expanding on a daily basis. If you do not see the part, or quantity of the part, you are looking for, please, let us know. We will do our best to accommodate you.