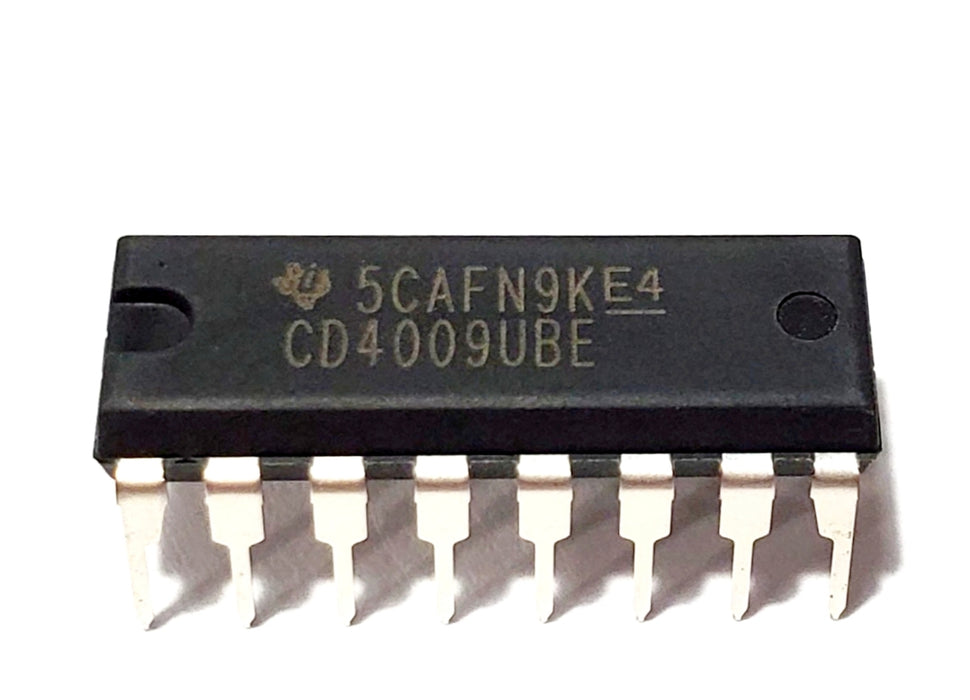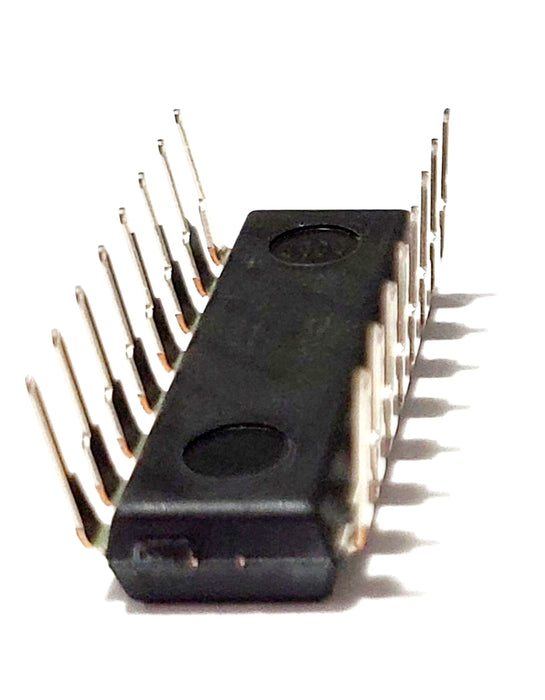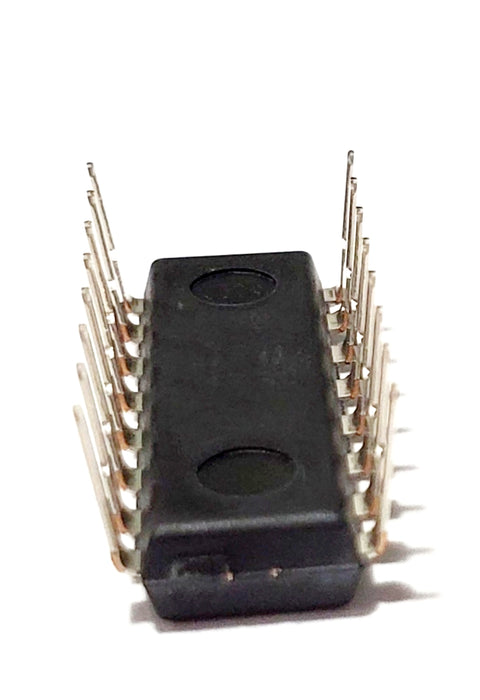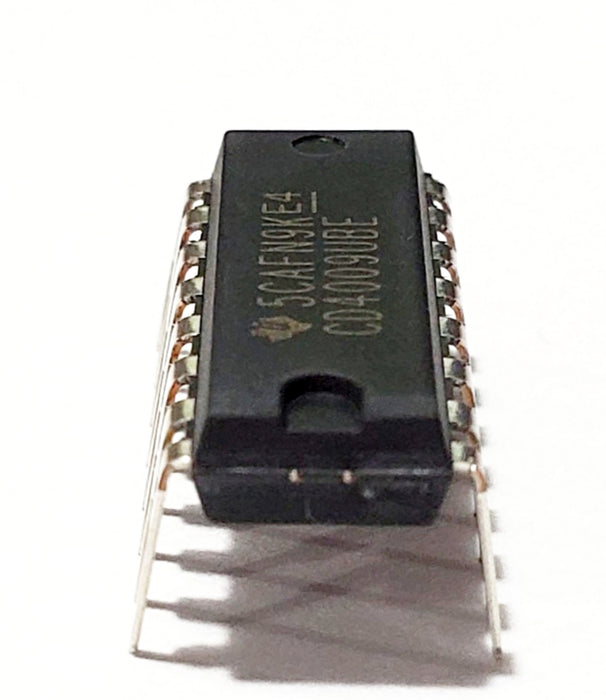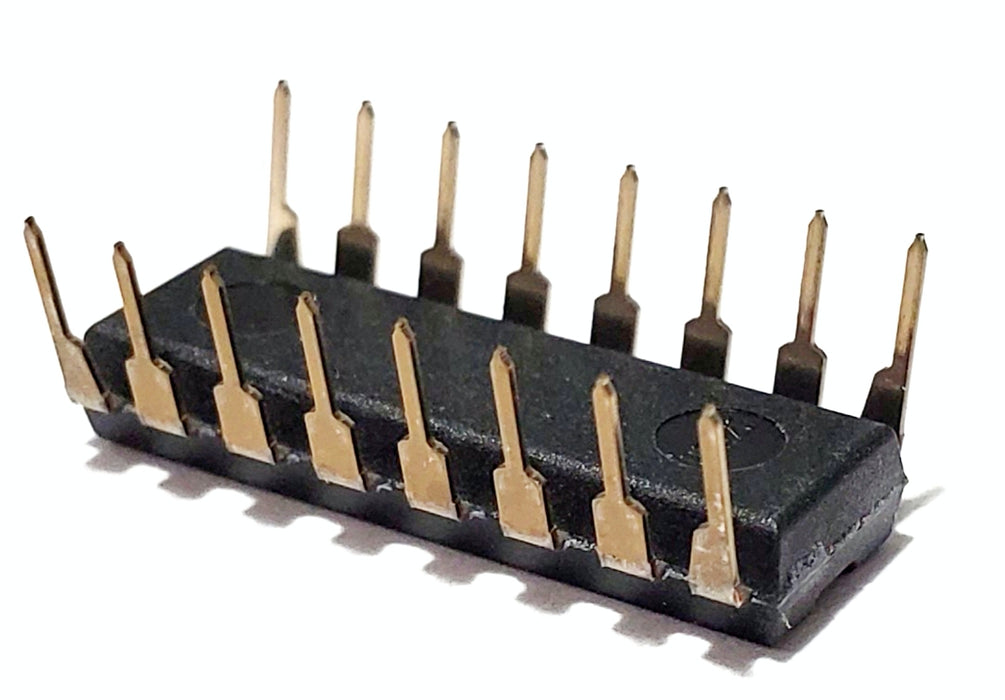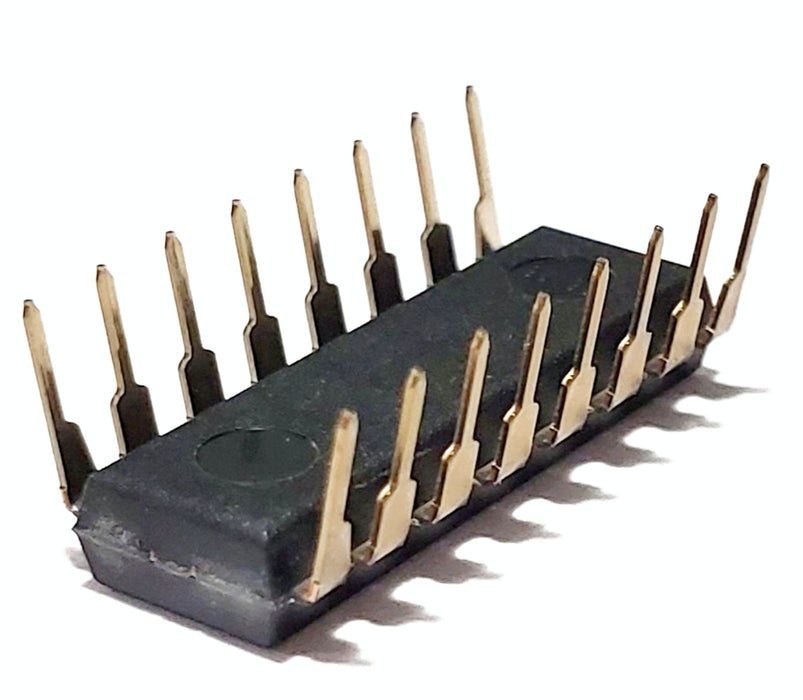 CD4009UBE CD4009 CMOS Hex Inverting Buffer/Converter
Description:
The CD4009UBE are Hex Buffer/Converters may be used as CMOS to TTL or DTL logic-level converters or CMOS high-sink-current drivers.
The CD4049UBE are preferred hex buffer replacements for the CD4009UB and CD4010B, respectively, in all applications except multiplexers. For applications not requiring high sink current or voltage conversion, the CD4069B Hex Inverter is recommended.
Included:
This item features:
100% tested for quiescent current at 20 V
Maximum input current of 1 µA at 18 V over full package-temperature range; 100 nA at 18 V and 25°C
5-V, 10-V, and 15-V parametric ratings
Applications:
CMOS to DTL/TTL hex converter
CMOS current "sink" or "source" driver
CMOS high-to-low logic-level converter
Multiplexer — 1 to 6 or 6 to 1
Condition:
New and Authentic Component(s) - CD4009UBE CMOS Hex Inverting Buffer/Converter ICs.

Friendly Note: Be mindful of the many, inexpensive, counterfeits available on the market.
General details:
We are expanding on a daily basis. If you do not see the part, or quantity of the part, you are looking for, please, let us know. We will do our best to accommodate you.