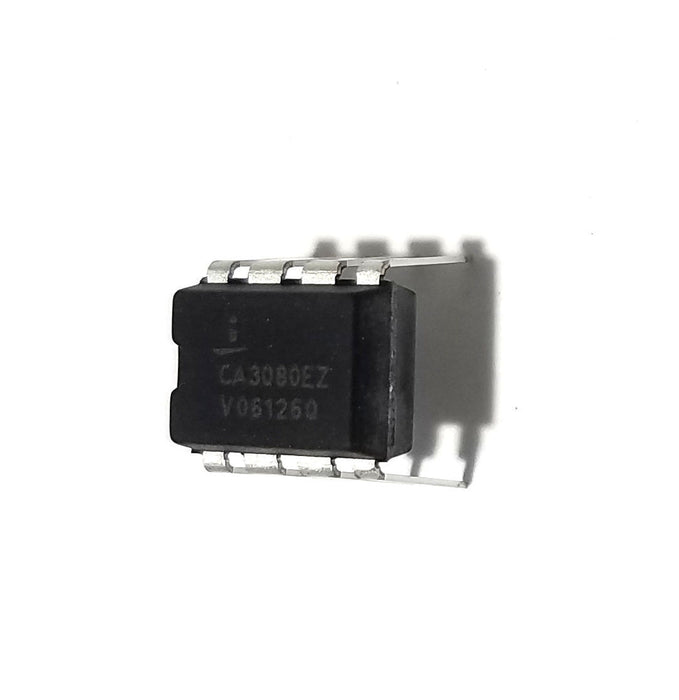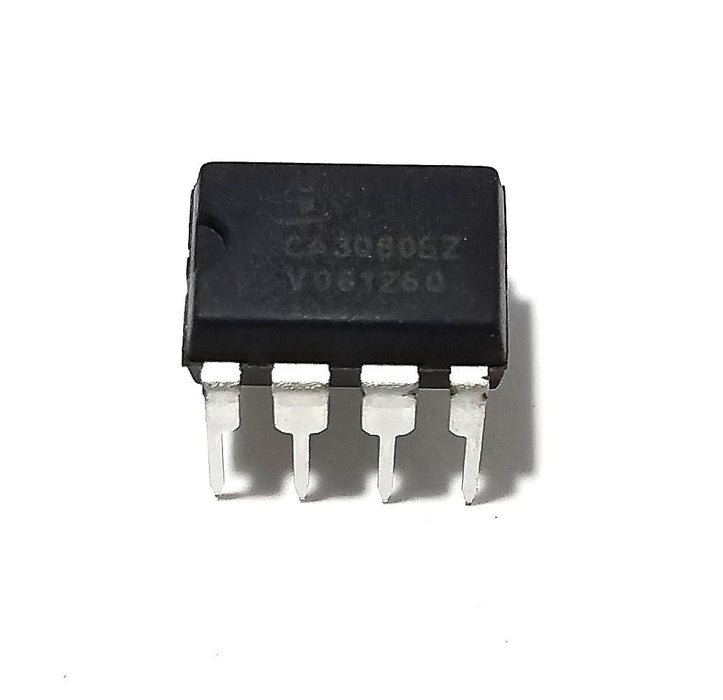 CA3080EZ CA3080 - Operational-Transconductance Amplifier
Description:
The CA3080 OTAs are Gatable-Gain Blocks which utilize the unique operational-transconductance amplifier (OTA) concept described in Application Note AN6668, "Applications of the CA3080 and CA3080A High-Performance Operational Transconductance Amplifiers".
The CA3080 OTAs have differential input and a single-ended, push-pull, class A output. In addition, these types have an amplifier bias input which may be used either for gating or for linear gain control. These types also have a high output impedance and their transconductance (gM) is directly proportional to the amplifier bias current (IABC).
The CA3080 OTAs are notable for their excellent slew rate (50V/us), which makes them especially useful for multiplexer and fast unity-gain voltage followers. These types are especially applicable for multiplexer applications because power is consumed only when the devices are in the "ON" channel state.
Included:
This item features:
Slew Rate (Unity Gain, Compensated) 50V/us
Adjustable Power Consumption 10uW to 30uW
Flexible Supply Voltage Range +-2V to +-15V
Fully Adjustable Gain 0 to gMRL Limit
Tight gM Spread:
Extended gM Linearity 3 Decades
 Condition:
New and Authentic Component(s) - CA3080EZ 2MHz, Operational TransconductanceAmplifier (OTA).

Friendly Note: Be mindful of the many, inexpensive, counterfeits available on the market.
General details:
We are expanding on a daily basis. If you do not see the part, or quantity of the part, you are looking for, please, let us know. We will do our best to accommodate you.