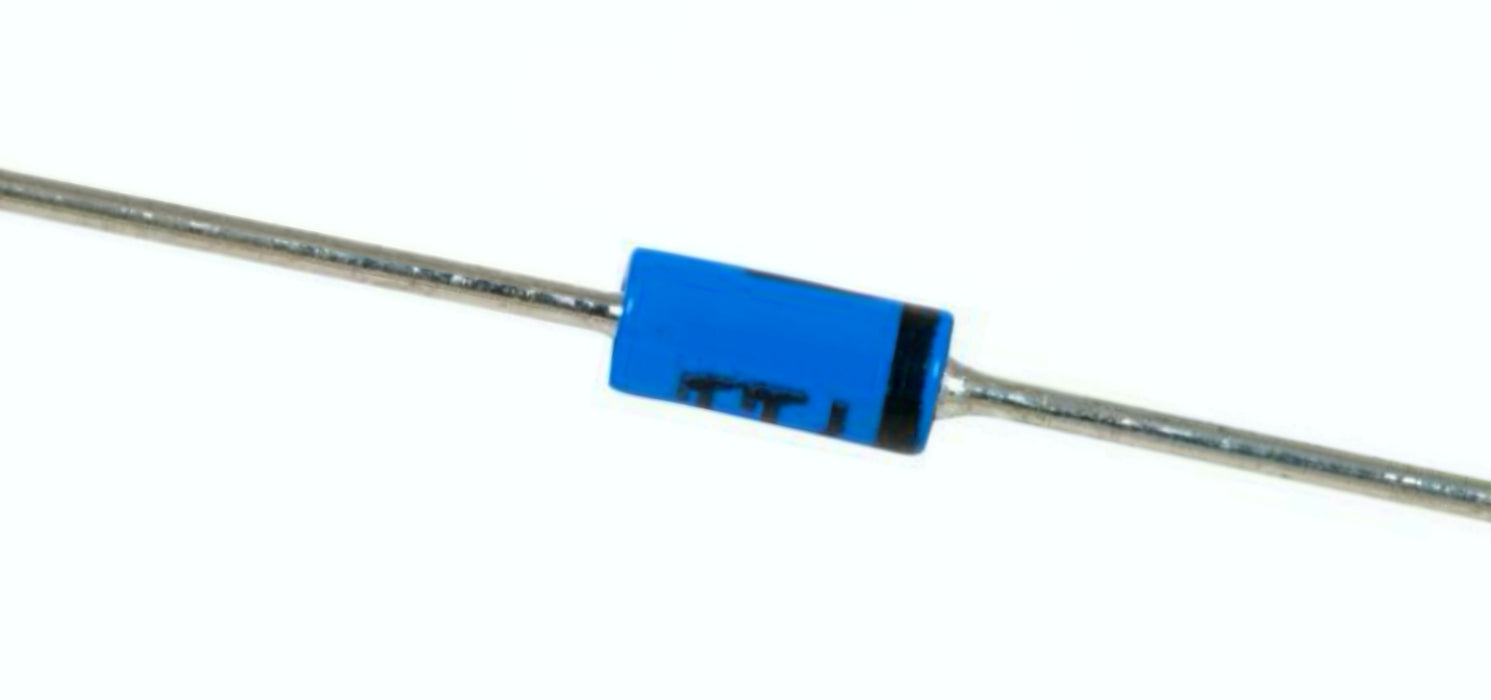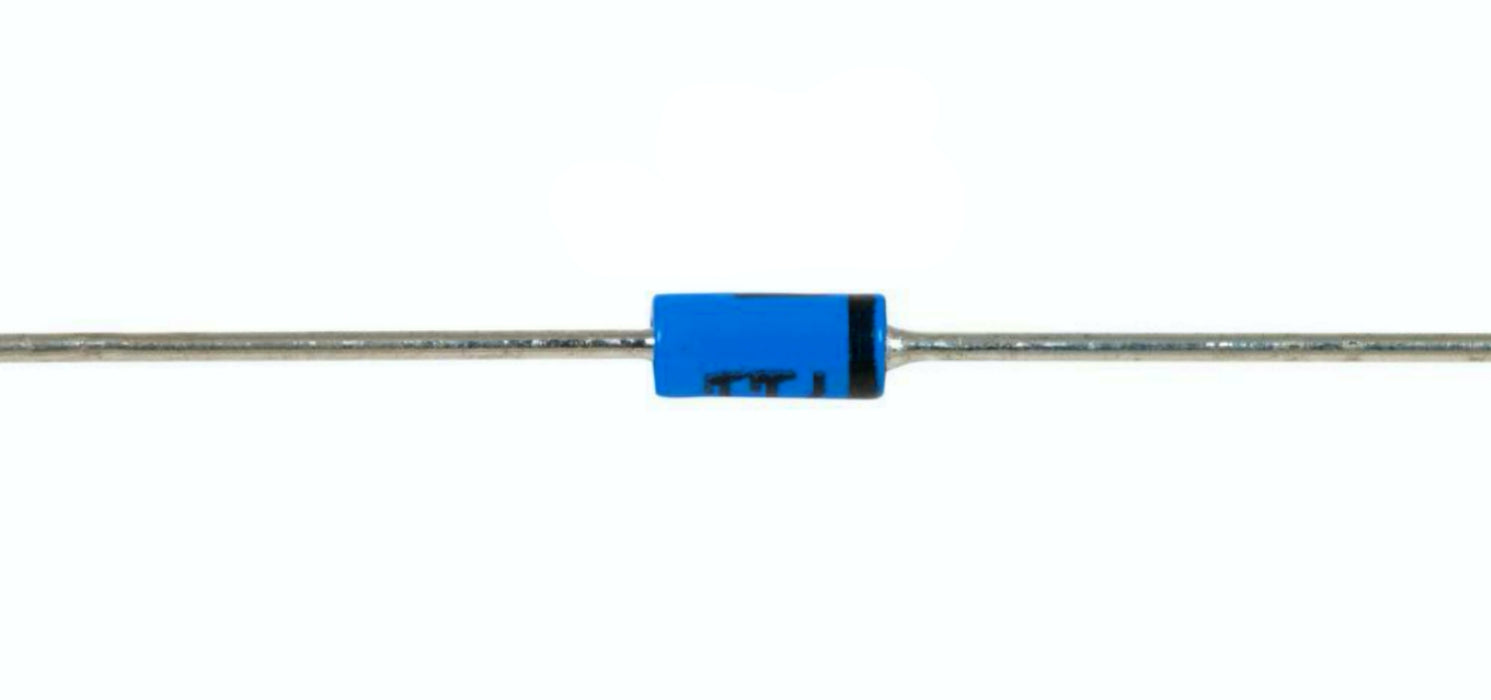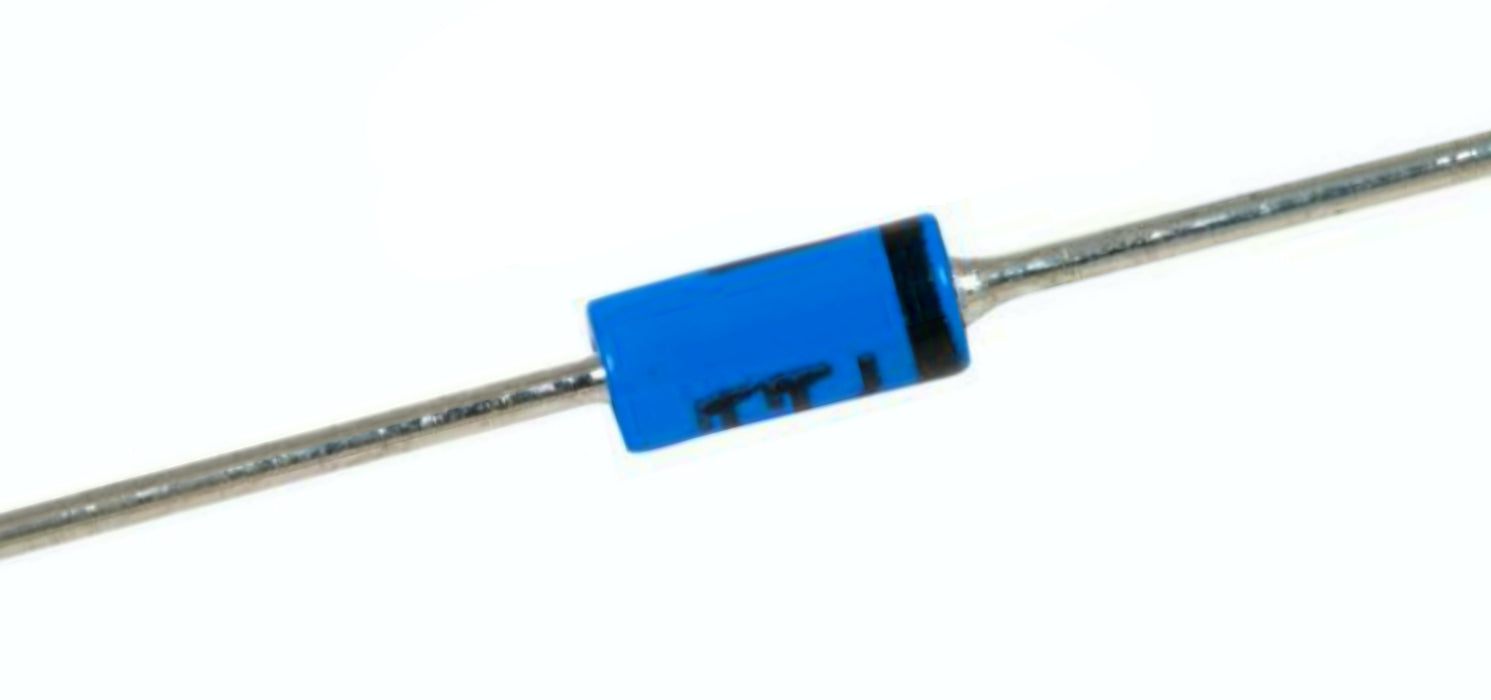 BAT43 SCHOTTKY Rectifier, 200mA 30V DO-35 Hermetically Sealed Leaded Glass Small Signal Schottky Diode
Description:
The BAT43 is a general purpose, metal to silicon diodes featuring very low turn-on voltage fast switching. These devices have integrated protection against excessive voltage such as electrostatic discharge. Fabrication using in planar technology, and encapsulated in hermetically sealed leaded glass SOD27 (DO-35) package.

Included:

This item features:
Diode Configuration: Single
Diode Type: Schottky
Forward Current If(AV): 200 mA
Forward Voltage VF Max: 1 V
Repetitive Reverse Voltage Vrrm Max: 30 V
Reverse Recovery Time trr Max: 5 ns
RoHS: Yes
Condition:
New and Authentic Component(s) - BAT43 

hermetically sealed leaded glass Small Signal Schottky Diode

.

Friendly Note: Be mindful of the many, inexpensive, counterfeits available on the market.
General details:
We are expanding on a daily basis. If you do not see the part, or quantity of the part, you are looking for, please, let us know. We will do our best to accommodate you.