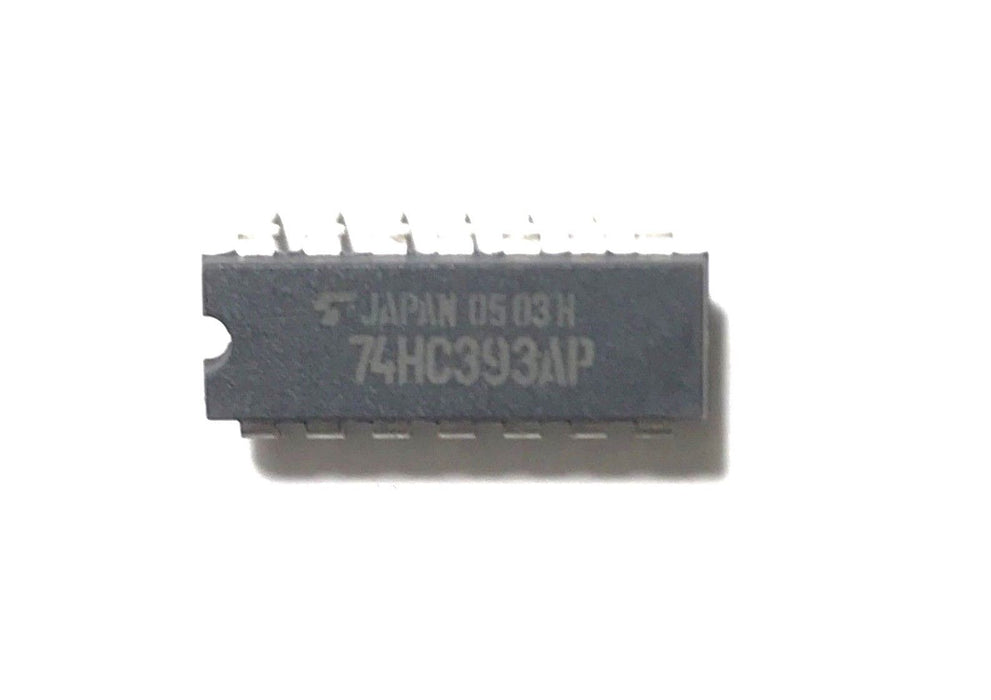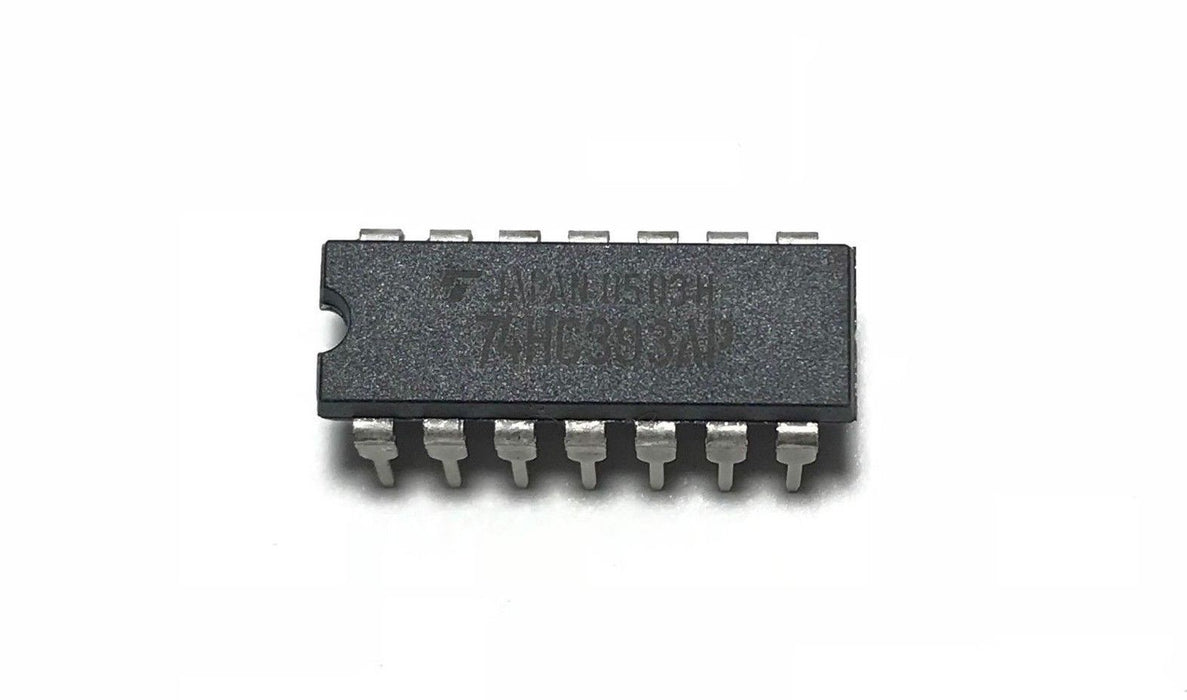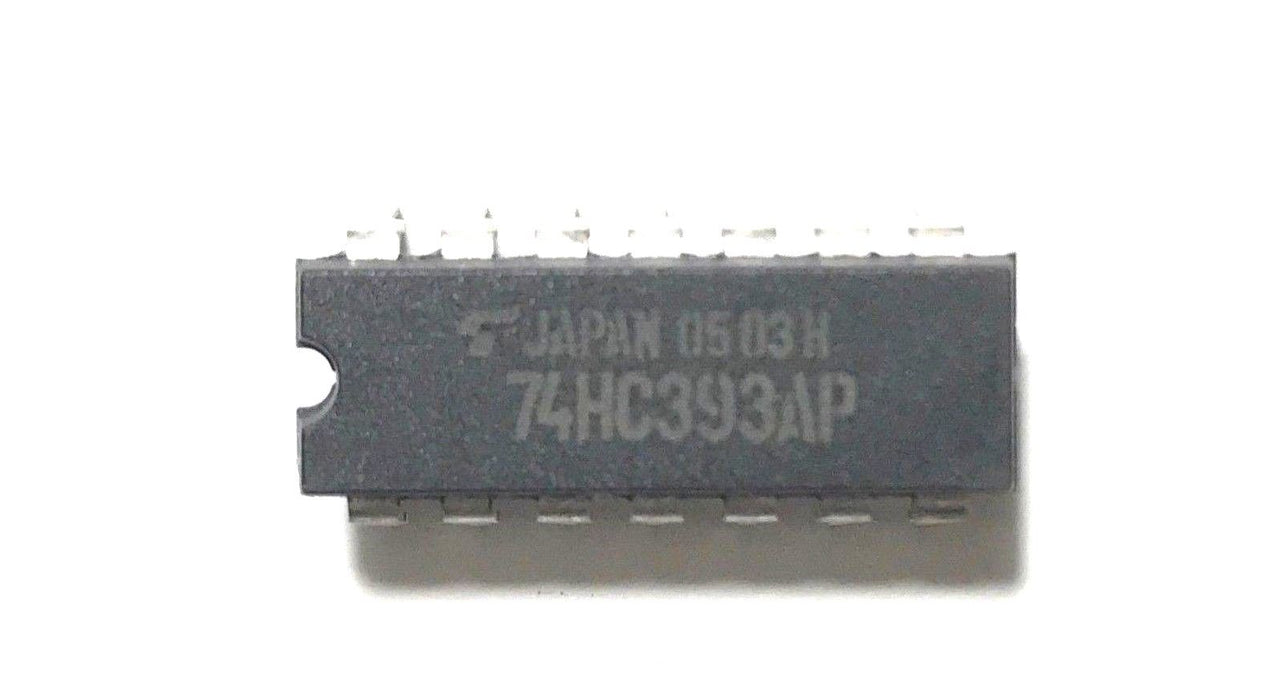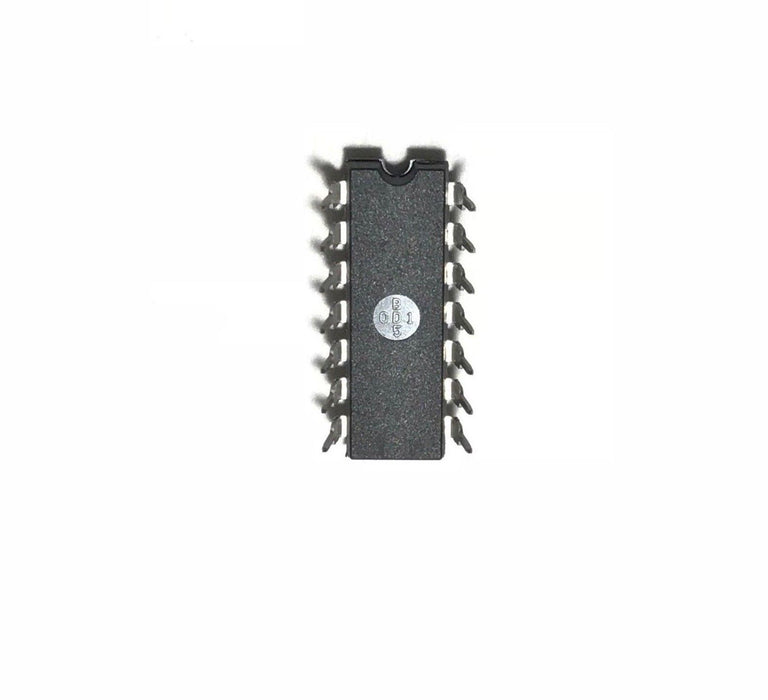 74HC393AP 74HC393 Dual 4-Bit Binary Counters IC
Description:
The 74HC393 devices contain eight flip-flops and additional gating to implement two individual 4-bit counters in a single package. These devices comprise two independent 4-bit binary counters, each having a clear (CLR) and a clock (CLK) input. N-bit binary counters can be implemented with each package, providing the capability of divide by 256. The 74HC393 devices have parallel outputs from each counter stage so that any submultiple of the input count frequency is available for system timing signals.
Included:
This item features:
Wide Operating Voltage Range of 2 V to 6 V
Outputs Can Drive Up To 10 LSTTL Loads
Low Power Consumption, 80-µA Max I

CC

Typical t

pd

 

= 13 ns

±4-mA Output Drive at 5 V
Low Input Current of 1 µA Max
Dual 4-Bit Binary Counters With Individual Clocks
Direct Clear for Each 4-Bit Counter
Can Significantly Improve System Densities by Reducing Counter Package Count by 50 Percent
Condition:
New and Authentic Component(s) -

74HC393AP

Dual 4-Bit Binary Counters

 

IC.
Friendly Note: Be mindful of the many, inexpensive, counterfeits available on the market.
General details:
We are expanding on a daily basis. If you do not see the part, or quantity of the part, you are looking for, please, let us know. We will do our best to accommodate you.