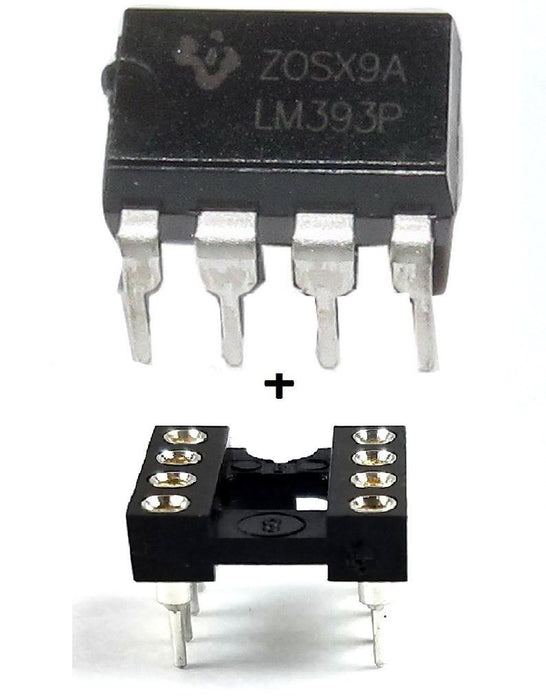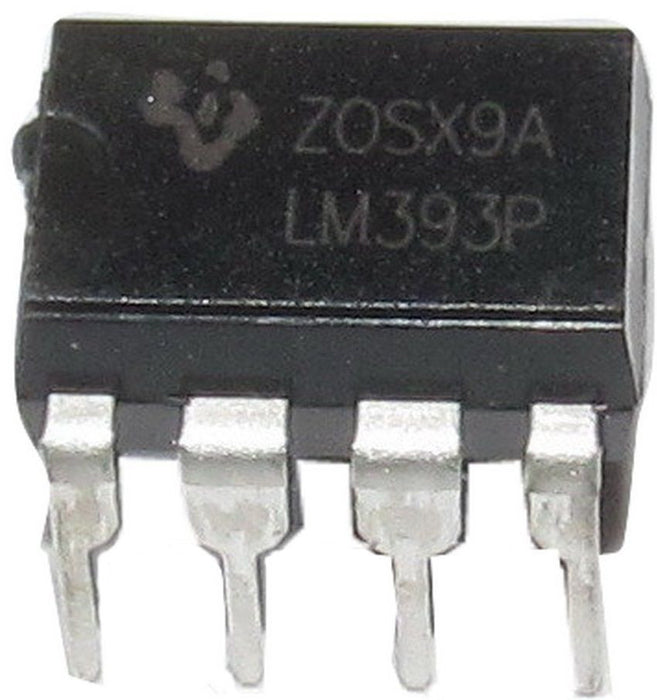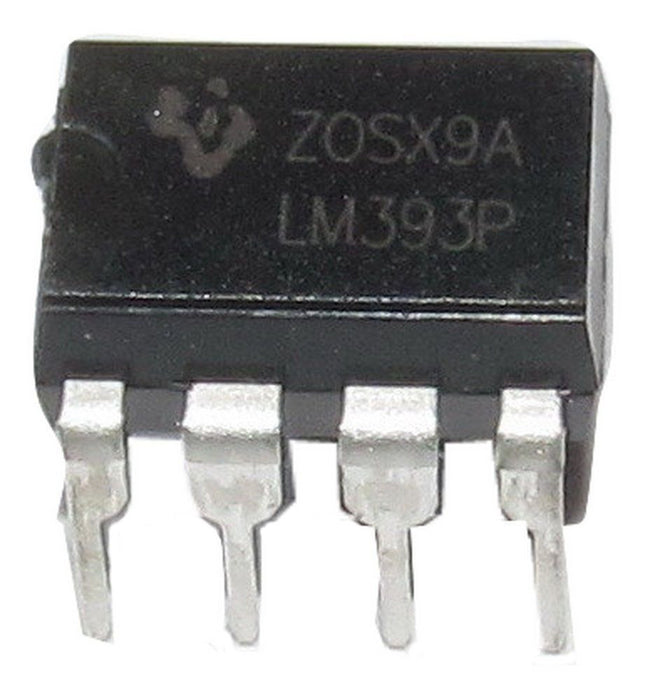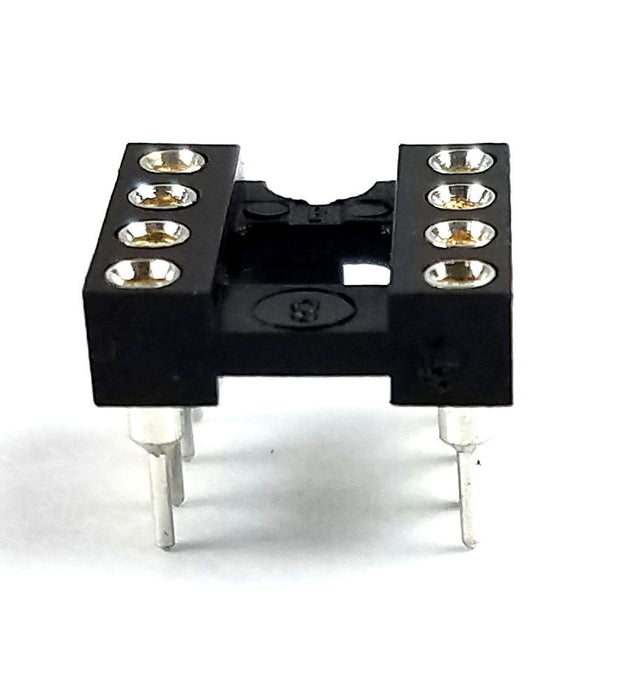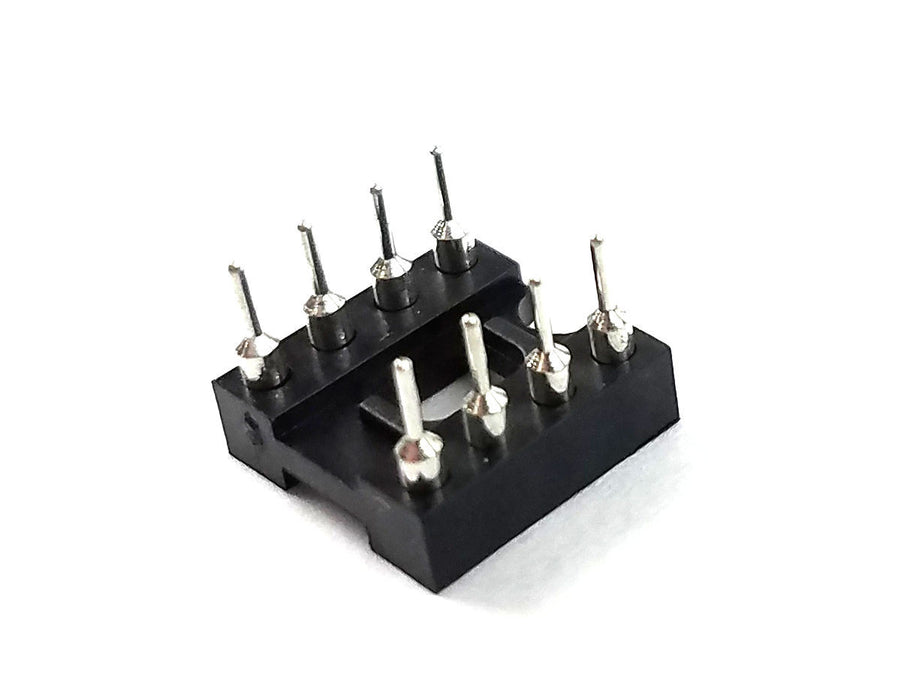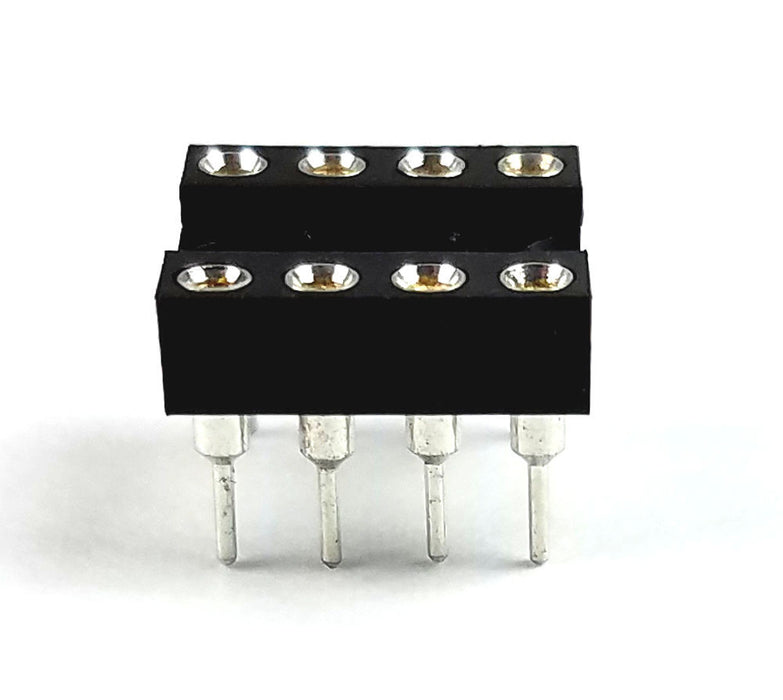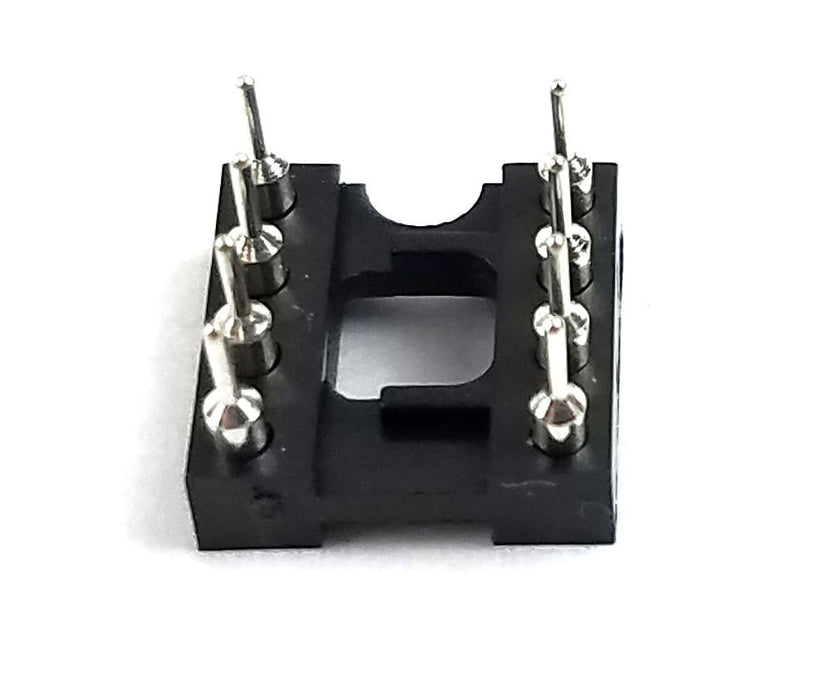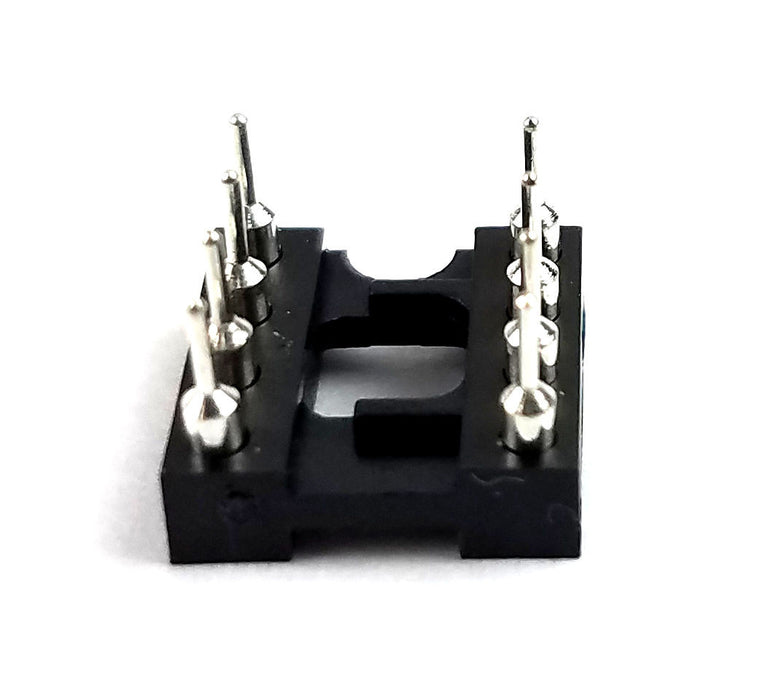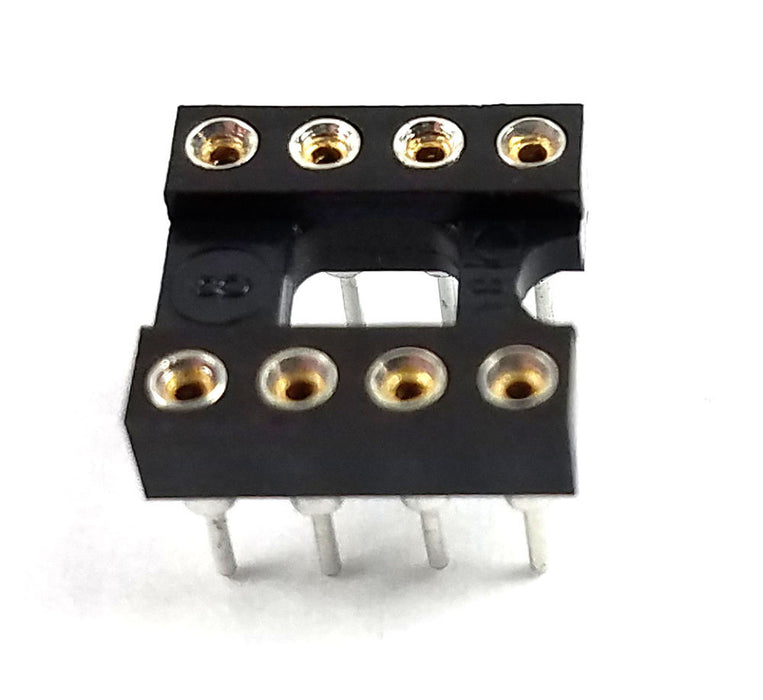 LM393P - Dual Differential Voltage Comparator IC with Sockets
Description:
These devices consist of two independent voltage comparators that are designed to operate from a single power supply over a wide range of voltages. Operation from dual supplies also is possible as long as the difference between the two supplies is 2 V to 36 V, and VCC is at least 1.5 V more positive than the input common-mode voltage. Current drain is independent of the supply voltage. The outputs can be connected to other open-collector outputs to achieve wired-AND relationships.
Included:
LM393P

8-Pin DIP Sockets with Machined Contact Pins
This item features:
Single-Supply or Dual Supplies
Wide Range of Supply Voltage

Maximum Rating: 2 V to 36 V

Low Supply-Current Drain Independent of Supply Voltage: 0.4 mA (Typical) Per Comparator
Low Input Bias Current: 25 nA (Typical)
Low Input Offset Current: 3 nA (Typical) (LM139)
Low Input Offset Voltage: 2 mV (Typical)
Common-Mode Input Voltage Range
Includes Ground
Differential Input Voltage Range Equal to Maximum-Rated Supply Voltage: 36 V
Low Output Saturation Voltage
Output Compatible With TTL, MOS, and CMOS
Condition:
New and Authentic Component(s) - LM393P

Dual Differential Comparators

IC + Socket.

Friendly Note: Be mindful of the many, inexpensive, counterfeits available on the market.
General details:
We are expanding on a daily basis. If you do not see the part, or quantity of the part, you are looking for, please, let us know. We will do our best to accommodate you.