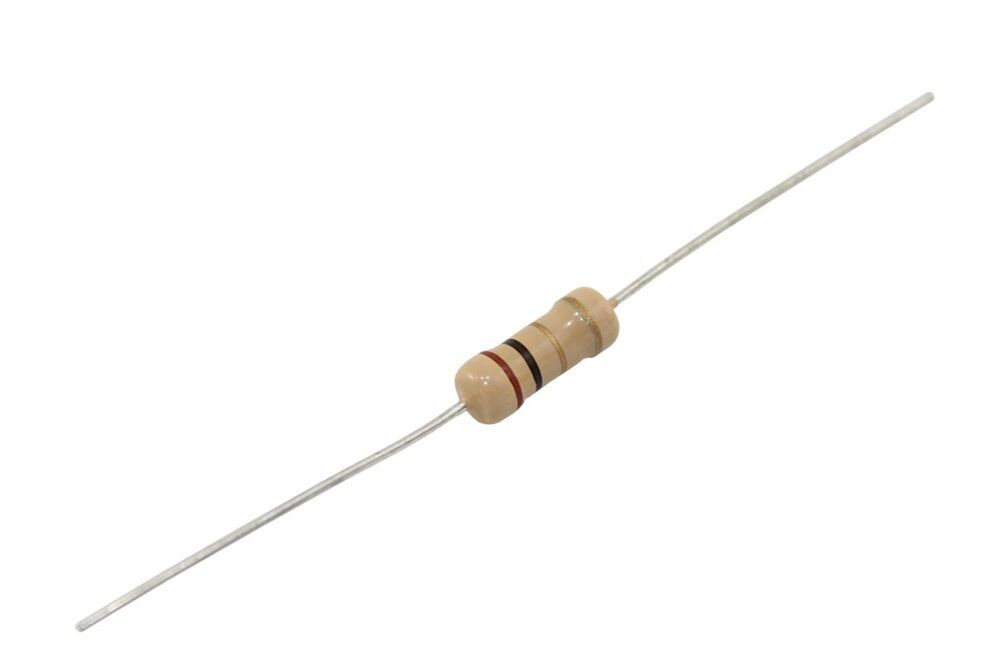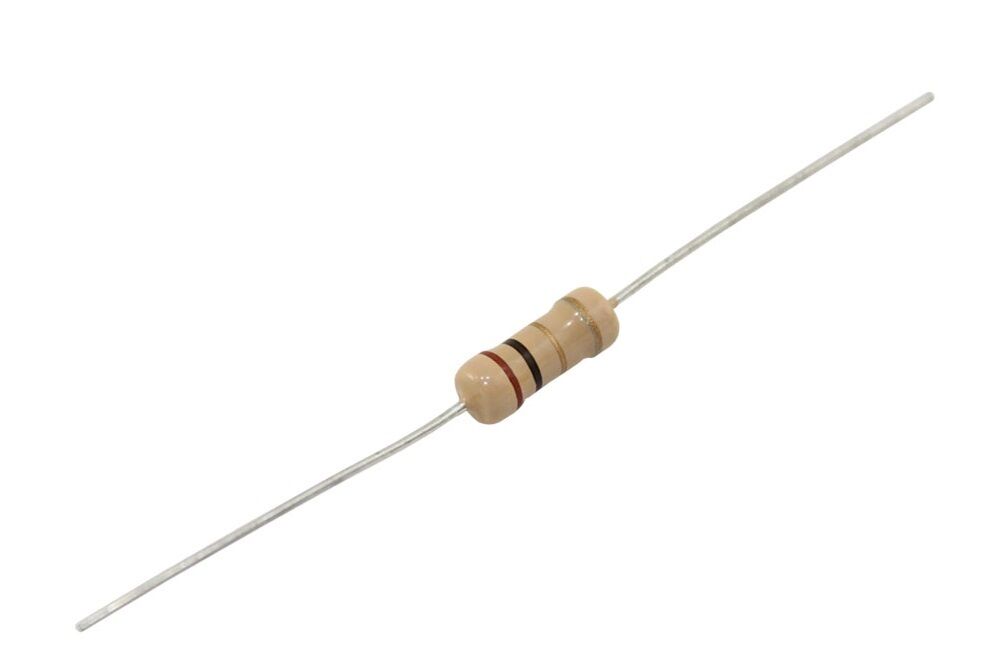 100 Ohm Carbon Film Resistor 500 mW ± 5% 350 V Axial Leads
Description:
The 
100 Ohm Carbon Film Resistor 
±5% 350 V 500 mW is a Carbon Film Resistor with a rod type ceramic body and tin-plated iron surface steel end cap. This through hole fixed resistor features electro solder plated annealed copper lead wire and beige insulated resin coating. This resistor can be joined by welding. The terminal leads shall be bent through 90° at a point of about 6mm from the body of the resistor and shall be rotated through 360° about the original axis of the bent terminal in alternating direction for a total of 3 rotations.

Included: 
100 Ohm Carbon Film Resistor

 
±5% 350 V 
500 mW
This item features:

1000MΩ Insulation resistance

700V Dielectric withstanding voltage

350V Maximum working voltage

700V Maximum overload voltage

-55 to 155°C Operating temperature range
Condition:
New and Authentic Component(s) -

 

100 Ohm Carbon Film Resistor ±5% 500 mW with Axial Leads.

Friendly Note: Be mindful of the many, inexpensive, counterfeits available on the market.
General details:
We are expanding on a daily basis. If you do not see the part, or quantity of the part, you are looking for, please, let us know. We will do our best to accommodate you.