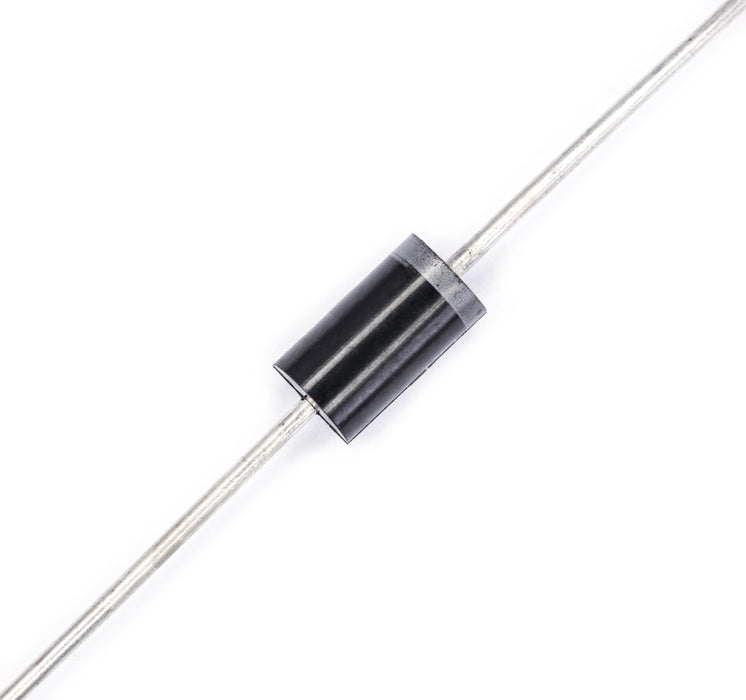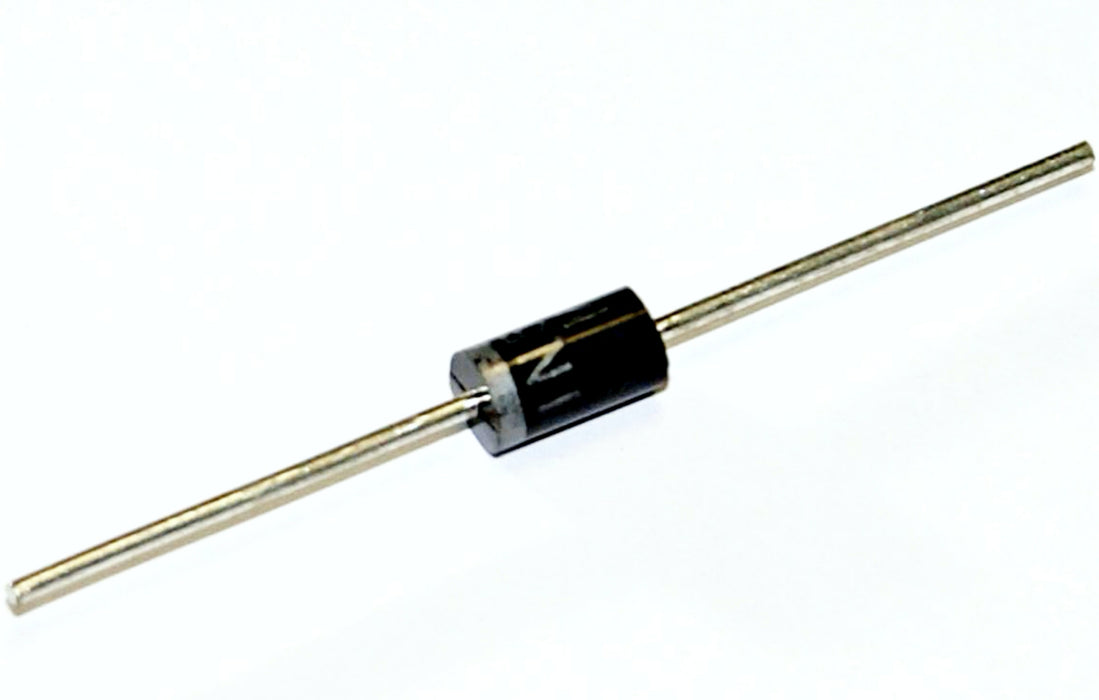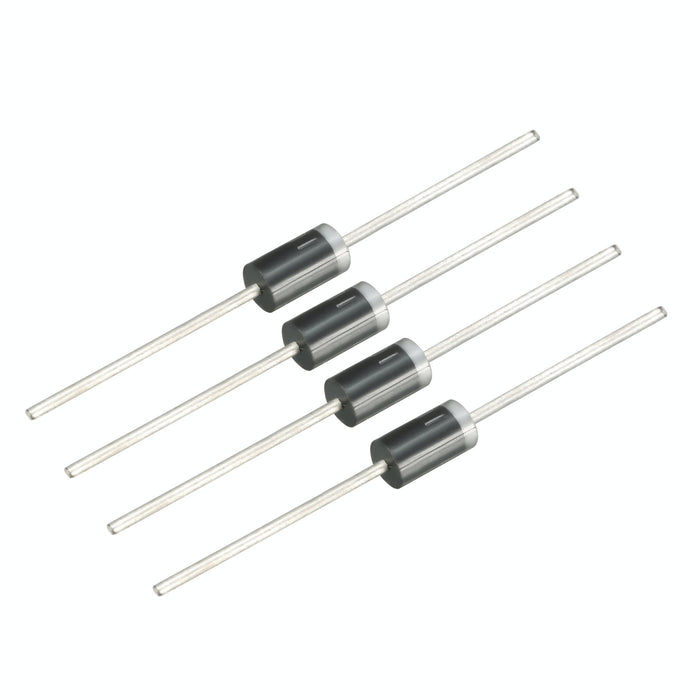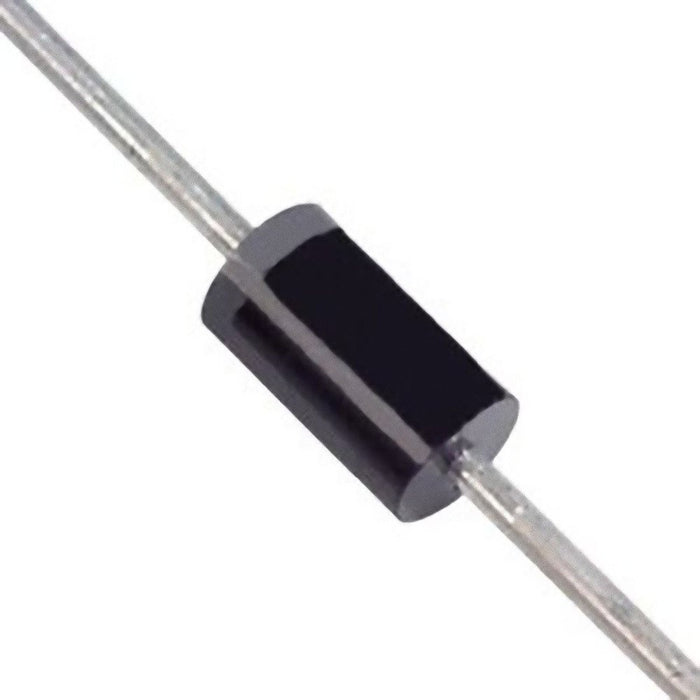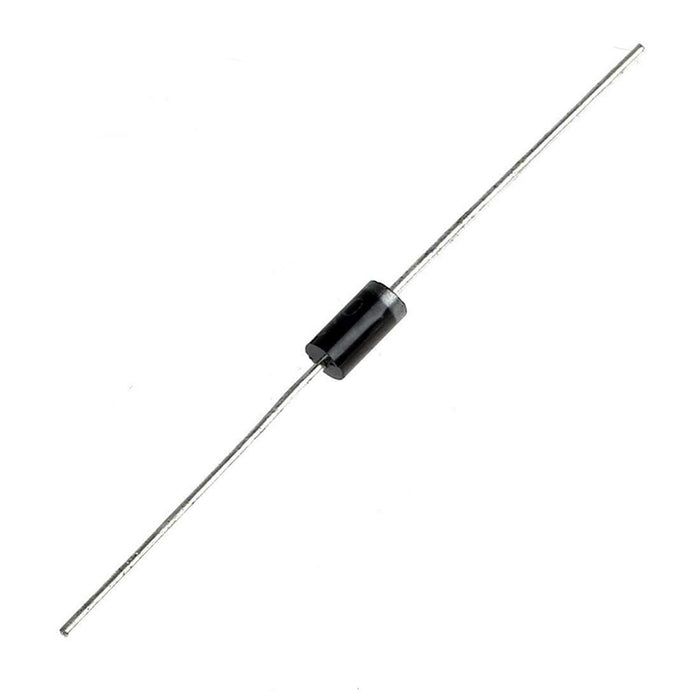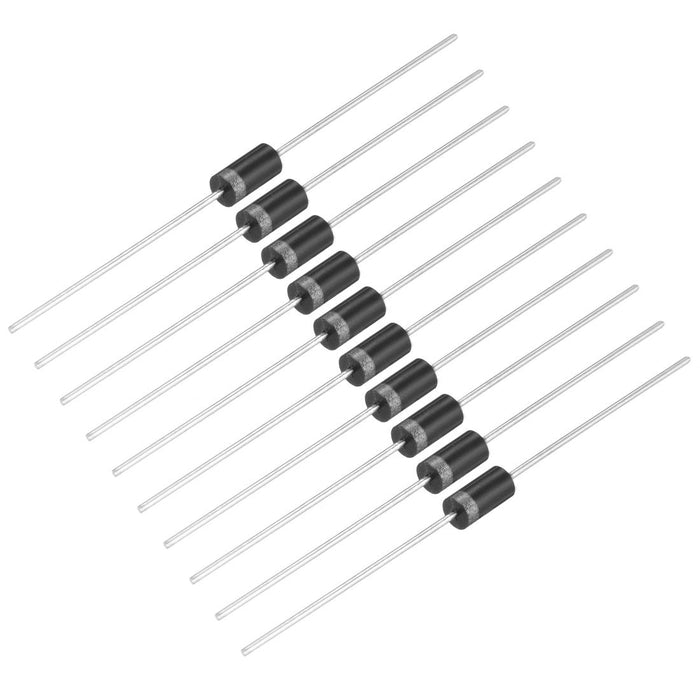 1N5402 Rectifier Diode 3A 200V DO-201AD (DO-27) Axial 5402 IN5402 3 Amp
Description:
Lead mounted standard recovery rectifiers are designed for use in power supplies and other applications having need of a device with the following features:


High Current to Small Size
High Surge Current Capability
Low Forward Voltage Drop
Void−Free Economical Plastic Package
Available in Volume Quantities
Plastic Meets UL 94 V−0 for Flammability
These are Pb−Free Devices
A diode is a device which allows current flow through only one direction. That is the current should always flow from the Anode to cathode. The cathode terminal can be identified by using a grey bar as shown in the picture above.

The 1N5402 Diode has a maximum current carrying capacity of 3A and can withstand peaks up to 200A.


Common Applications of the 1N5402 Diode include:

Prevention of reverse polarity, HV supplies, Half Wave and Full Wave rectifiers, Used as a protection device, Current flow regulators.
Included:
This item features:
Brand Name, Genuine and Authentic components. Superior both electrically and mechanically to many generic components found on the marketplace today. Premium Components rated for long-life meeting specifications.

Low forward voltage drop, Forward Current : 3 A / Maximum Repetitive Peak Reverse Voltage : 200 V

Low leakage current, Lead-Free / RoHS Compliant Electronics Component / Molded Plastic Case / Plated Axial Leads / Through Hole

High forward surge capability, Low Reverse Leakage / High Forward Surge Current Capability / High Temperature Soldering

Low forward voltage drop
Condition:
New and Authentic Component(s) - MIC 1N5402 DO-27 Standard Recovery Rectifier Diode.

Friendly Note: Be mindful of the many, inexpensive, counterfeits available on the market.
General details:
We are expanding on a daily basis. If you do not see the part, or quantity of the part, you are looking for, please, let us know. We will do our best to accommodate you.